190928 | Game Day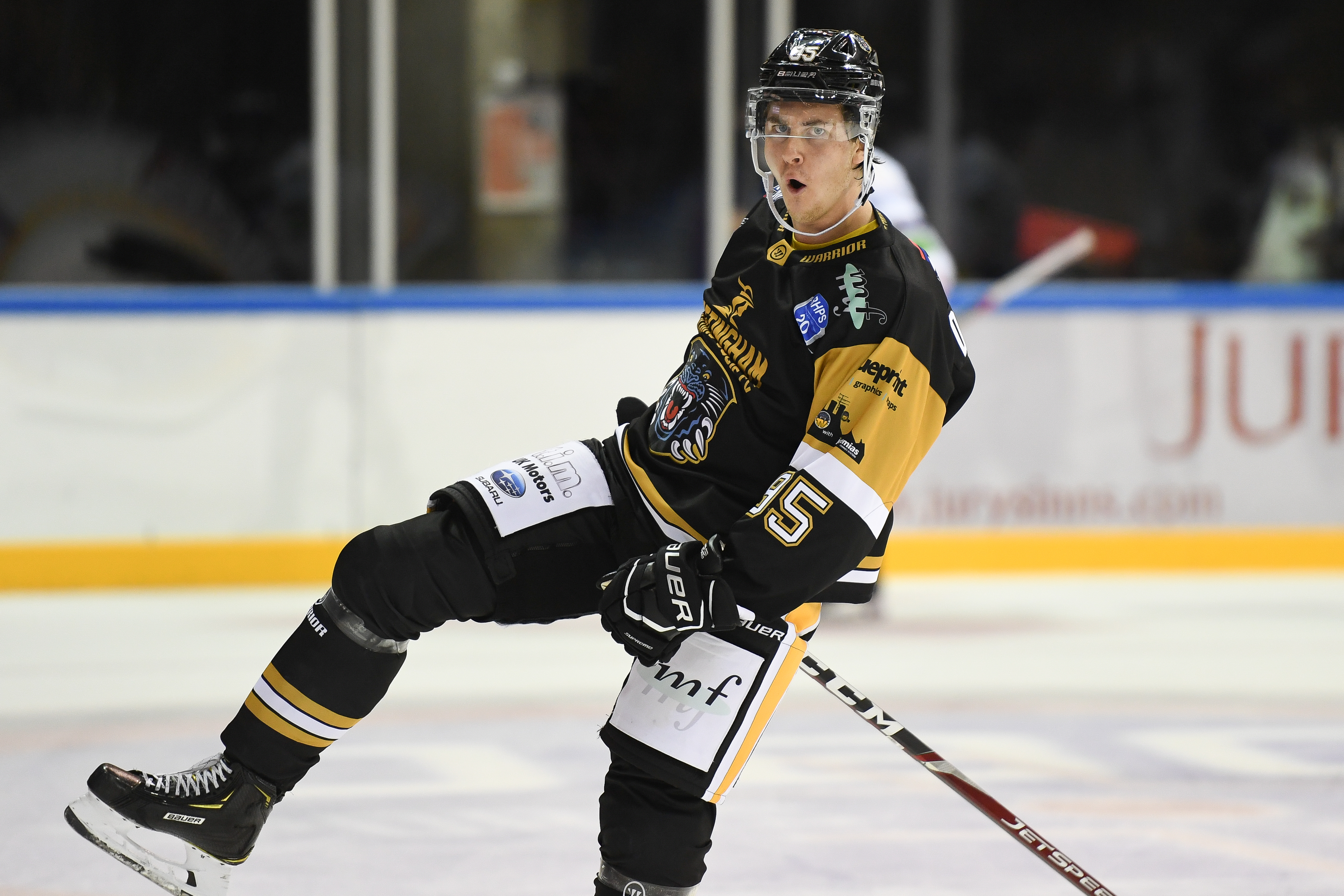 THE NOTTINGHAM Panthers return to action on home-ice inside the Motorpoint Arena TONIGHT at 7.00pm, after a near month long road swing, to take on the red hot Glasgow Clan in a game sponsored by Mansfield 103.2FM.
You can book your tickets to both games by visiting the box office, calling 0843 373 3000 or by clicking here to buy online.
The second edition of the "Panthers Journal" match night magazine goes on sale for the first time tonight and it's packed full of content you can't find anywhere else. There's player profiles on Sam Herr and Adam Deutsch, a "where are they now?" with Randall Weber, the latest free-to-enter prize draw and much more for just £3.00!
The fifty-50 draw will, as always, be in operation as will the "Shirt Off His Back" raffle in which you could go home with the black gameworn jersey of Georgs Golovkovs. The lucky winner will be escorted down to the Panthers' locker room after the game to presented with the jersey by Georgs himself.
Paws, sponsored by Planet Bounce, will be amongst the fans with giveaways with his sponsors, Planet Bounce, and Flowervision.
Spotlight, the brand new bar and restaurant inside the Motorpoint Arena, is open an hour and a half before the game for food drink and is open after the game where commentator James Brandon and Director of Hockey Gui Doucet will be on the microphone straight after this weekend's games.
The car parking season ticket deal applies for both games this weekend or you can travel by tram on the special Panthers' NET deal for £2.50.
Panthers' "Have a Heart" season ambassadors Abi Dove and Tommy Bond will be looking after sales of the charity wristbands, which are available over both games this weekend, with all proceeds going to the Trent Cardiac Unit.
The main team sponsor of The Nottingham Panthers is The Nottingham Building Society.