190930 | Have a Heart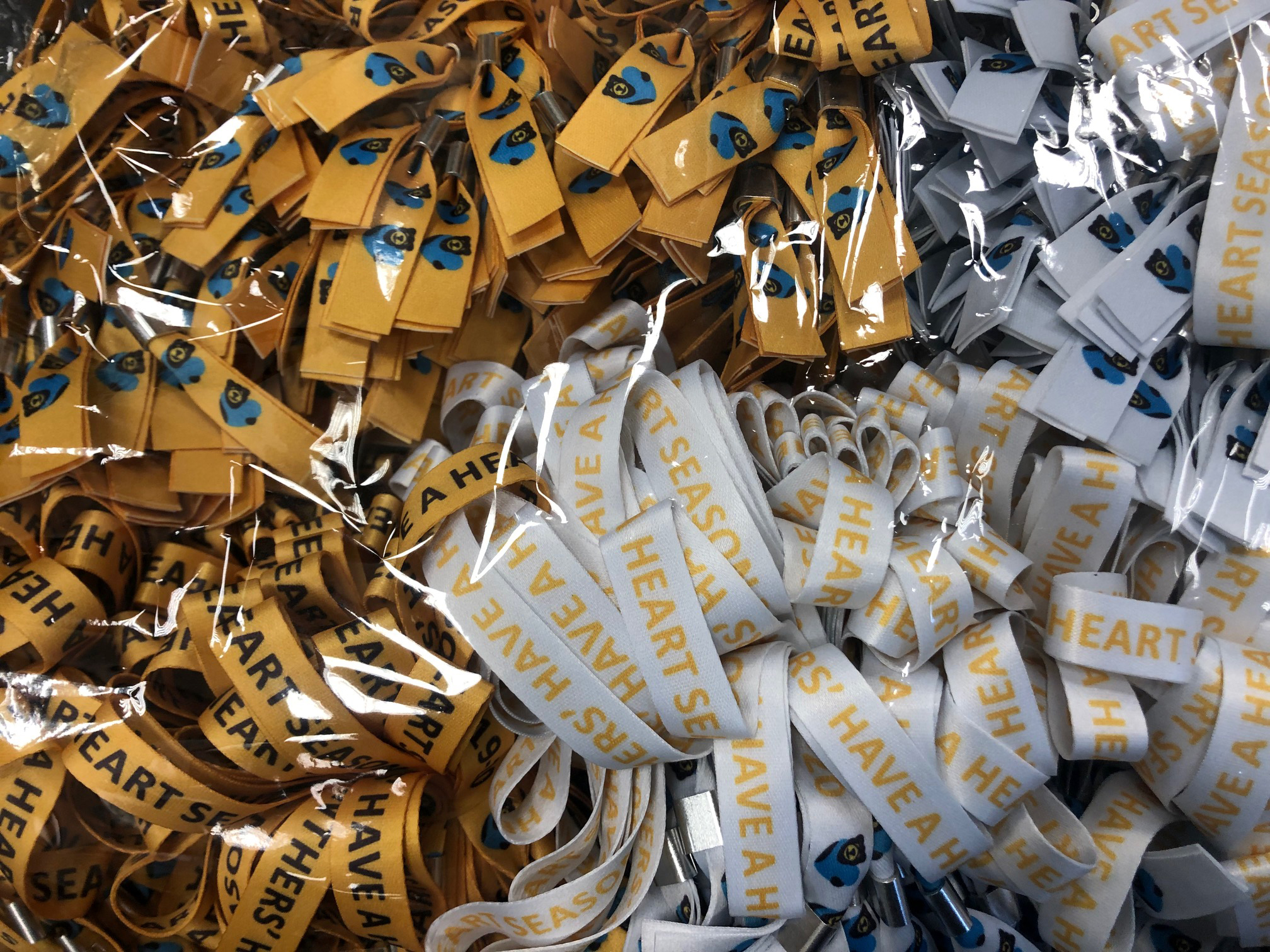 The fundraising for the Trent Cardiac Unit started in earnest at the weekend with the launch of the HAVE A HEART wristbands.
And we had a cheque handed over for £120 too.
Fans grabbed hundreds of the special festival style wristbands with our HEART AMBASSADORS, ten-year-olds, Abi Dove and Tommy Bond and their families taking lead roles on the sales front at the two games against Glasgow.
Meanwhile, the grandparents of our other HEART AMBASSADOR Lewis Blackburn sent in a cheque which Lewis' dad Mark handed over to Abi on their behalf. Fay and John Blackburn organised a walk with the Erewash Ramblers starting at Trent Lock and the group called in at their garden in Long Eaton where refreshments led to donations and £120 being raised.
Our thanks to them and to everyone who has bought a wristband so far.
They'll be on sale again at the home game against Sheffield this coming weekend. Good seats still available!
SEE YOU THERE!