191004 | Wristbands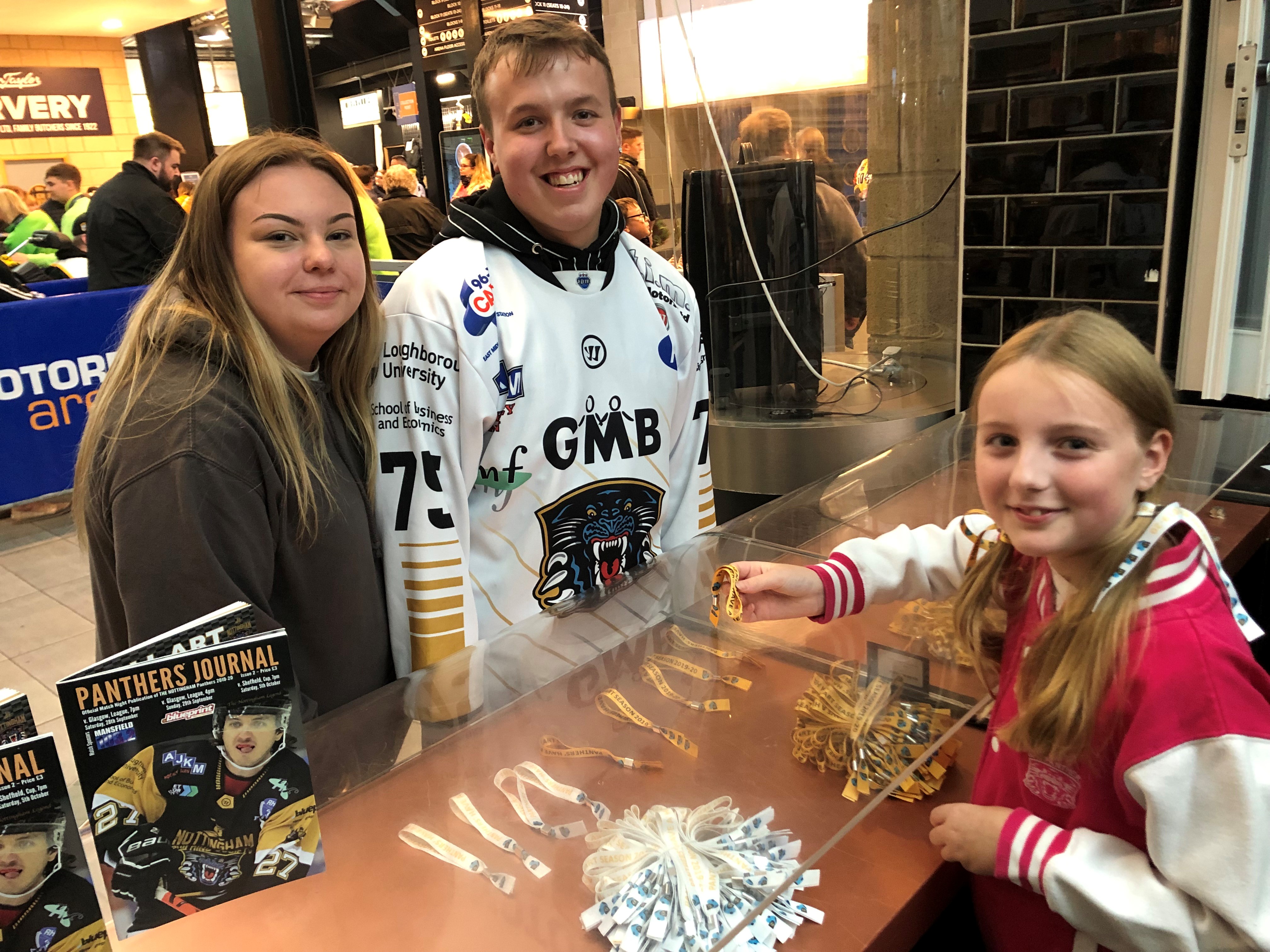 Panthers' heart ambassador Abi Dove and her sister Izzy will be at the game against the Steelers as the sale of the popular festival style charity wristbands continues.
A club spokeswoman said today: "Abi had heart surgery herself and her family are helping our fund-raising for the chosen charity this year the Trent Cardiac Unity. We had a wonderful start to the wristband sales last weekend with over a thousand pounds raised by Abi's family on Saturday along with fellow heart ambassador Tommy Bond and his parents on Sunday at the two games against Glasgow.
"If we finish off the first batch of wristbands, which came in two colour ways with one mostly gold and the other on a white background, we're thinking of getting some more, so the more sales the better. At just £2 (or more) each it's a fun way to support the club and the charity!"
On sale from the merchandise kiosk in the foyer before the game and through to the start of the second period.
Tickets for the game against the Steelers can be purchased by visiting the Motorpoint Arena box office, calling 0843 373 3000 or by clicking here to buy online.