191005 | SOHB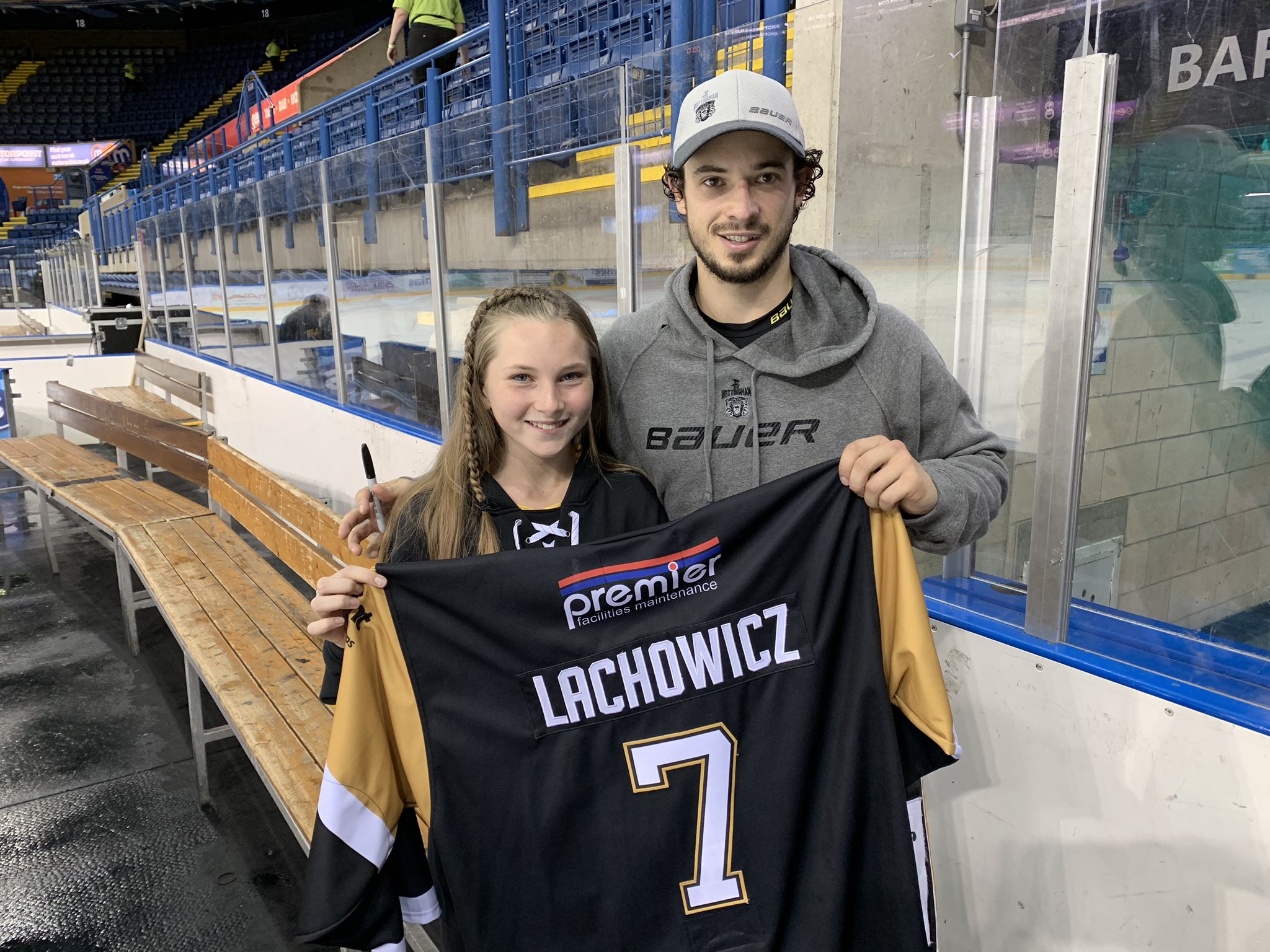 12 year old Ffion, from Loughborough, has been a Panthers' fan for almost three years now and is looking at becoming a first time season ticket holder next season.
She normally buys her "Shirt Off His Back" tickets when first getting to the arena but due to being stuck in a traffic jam en route to the arena she had to get them in the first period intermission... and it worked out a treat!
Ffion was escorted down to the Panthers' locker room after the game and was presented with her prize by testimonial man Robert Lachowicz.
There'll be another great shirt on up for grabs when we take on the Cardiff Devils on October 20th, the only way to win it is to be in it and the only way to be in it is to be there so book your tickets today!