191018 | Ladies Day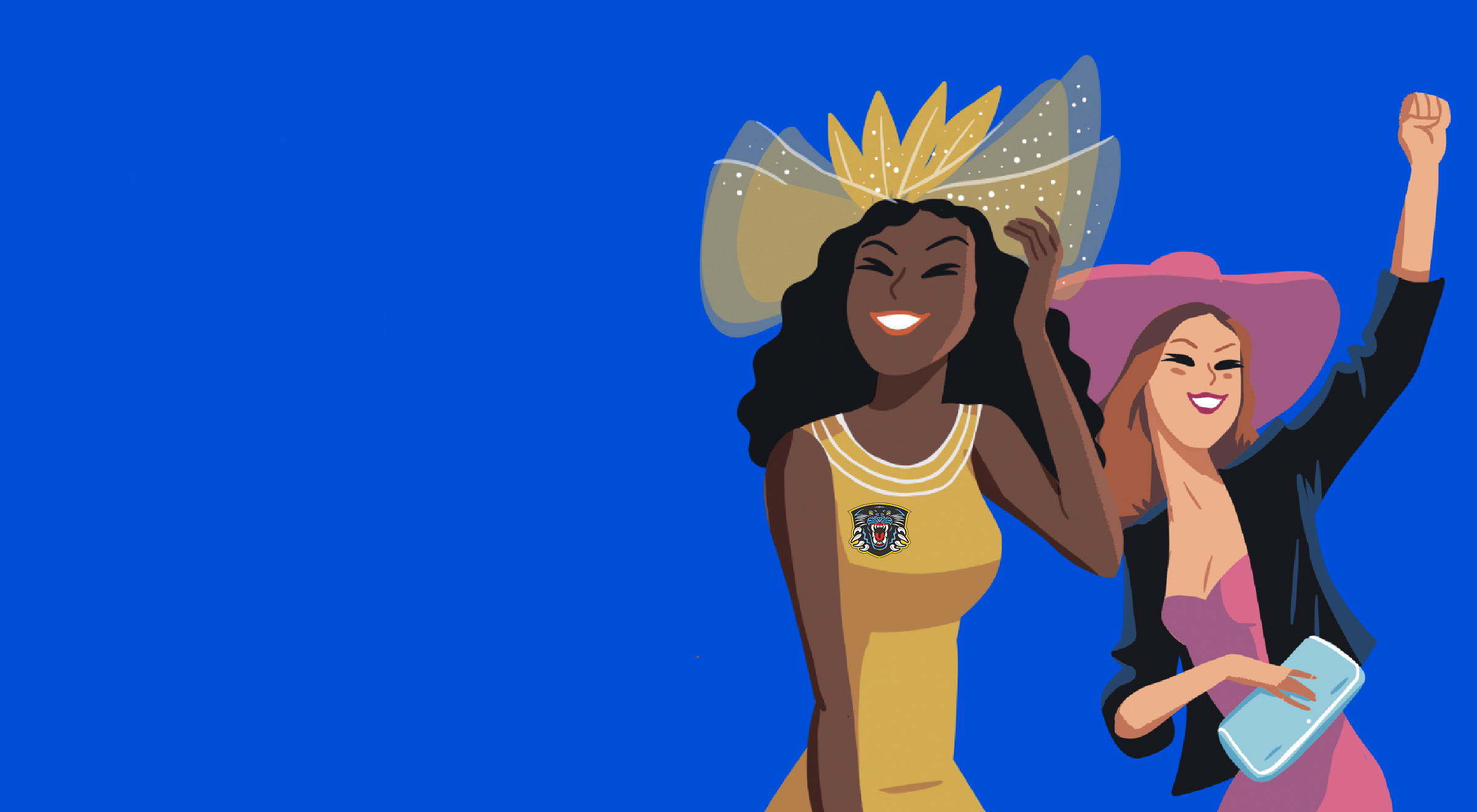 We're hoping as many fans as possible will get dressed up for Sunday - it's the first ever Ladies' Day with the Panthers and match sponsors Premier Facilities Maintenance.
Inspired by Caren Wagstaff at our match sponsors - the team that fixes stuff at your place of work - we'll be looking out for the best outfit worn at the game.
We'll also be keeping an eye on social media too so don't forget to post your pictures as we turn on the style hopefully both on and off the ice.
The best dressed will win a super package on the night with a bouquet from Flowervision, a voucher for £50 to spend on a more conventional hockey hat or whatever you like from the Ice Locker in the arena foyer PLUS ten tickets in the bowl to treat yourself or your friends to Panthers' next game against Manchester in the cup on Wednesday night, all curtesy of Premier Facilities Maintenance.
Tickets for Sunday's game are on sale now. Get yours from 08433733000, by visiting the box office or by clicking here to buy online. You will be able to pay on the door but there's bound to be more choice if you buy in advance... and remember to get dressed up for the occasion!
SEE YOU THERE!