191022 | Magazine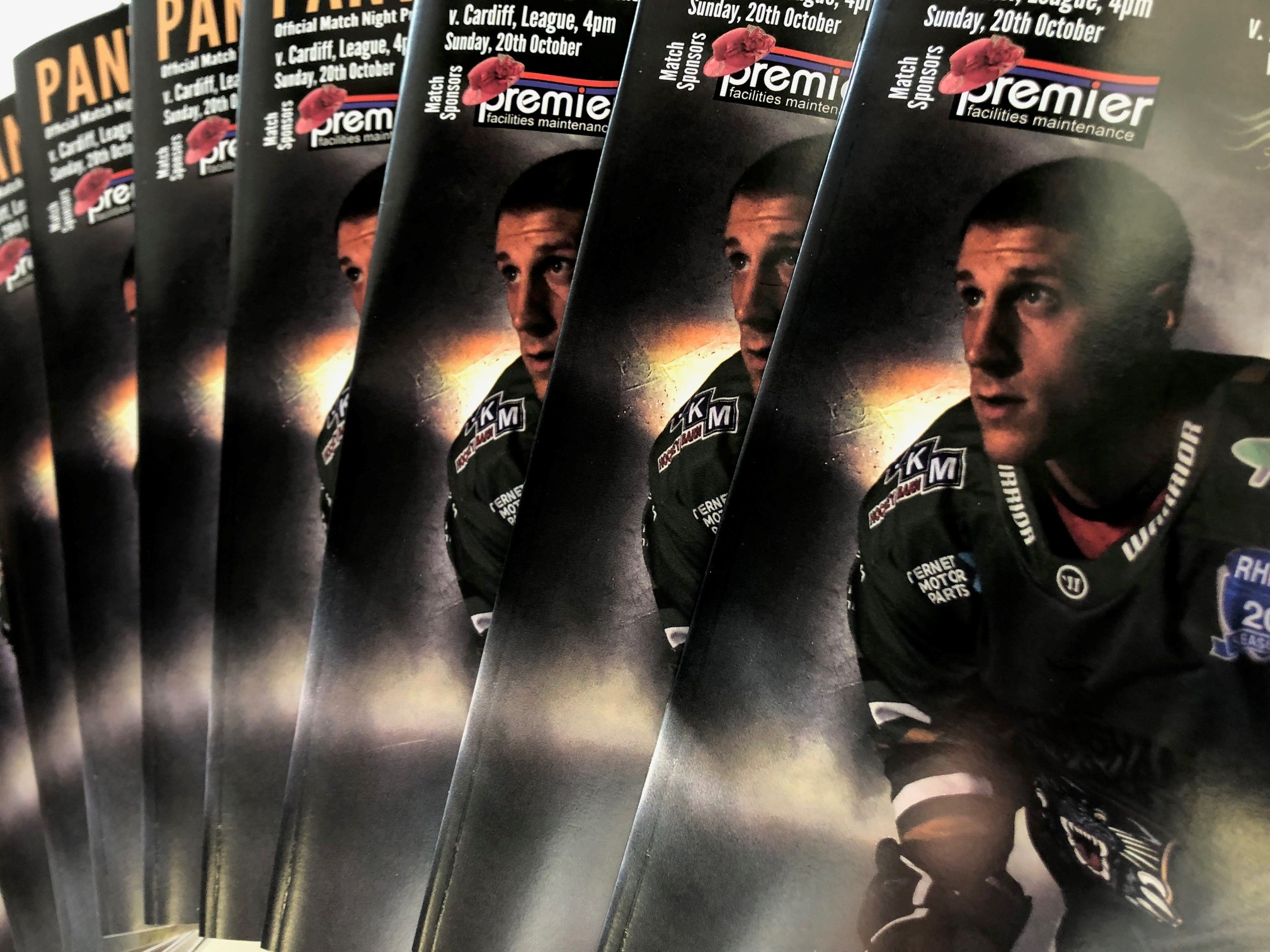 The latest edition of the ever popular Panthers' match magazine - the Journal - is once again on sale at Wednesday's game against the Manchester Storm.
Director of Hockey Gui Doucet leads the way with his recruitment strategy outlined in his column.
You can pick up back stories and insights on Brett Perlini, Dylan Malmquist, Danny Fick and Brian Connelly AND the player feature interview centres on Brett Bulmer.
All the usual articles are in there too plus a centre-spread poster and the free draw with a chance to win an #88 Galbraith game quality shirt up for grabs.
Still only three quid and packed with stuff you can't get anywhere else.
Tickets for the game are on sale now. Get yours from 0843 373 3000 by visiting the box office or by clicking here to buy online.
SEE YOU THERE!