191025 | Highlights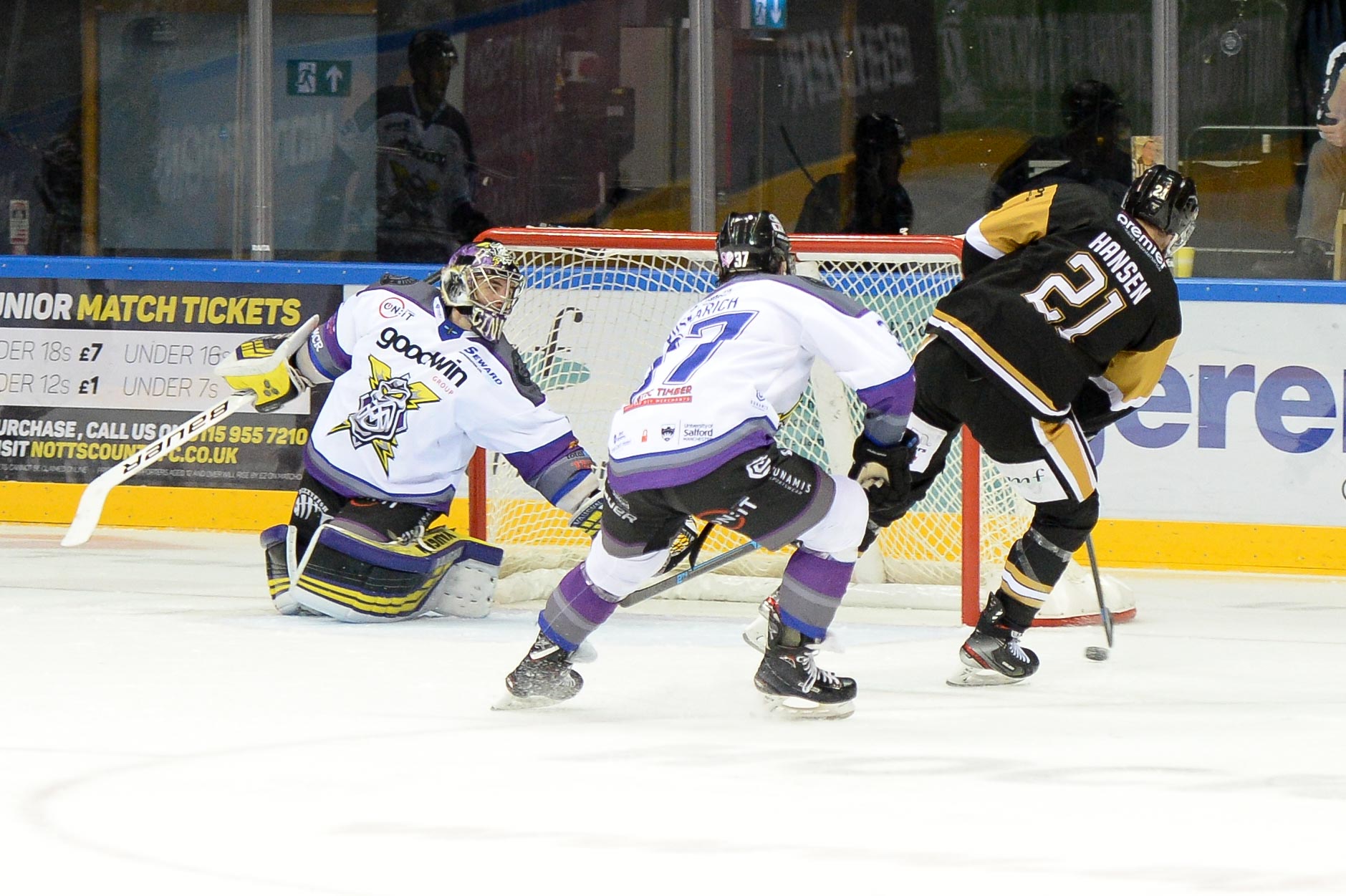 You can now re-live the best of the action from Wednesday night's Challenge Cup fixture between THE NOTTINGHAM Panthers and the Manchester Storm.
Jake Hansen continued his hot start for the Panthers, picking up two goals, as a thrilling tie inside the Motorpoint Arena Nottingham was settled in overtime.
You can watch the highlights show, brought to you in association with The Nottingham Legend - Nottingham's number one family friendly hockey pub, on PanthersTV, with Jeremias Chimney Systems, below.