191028 | Journal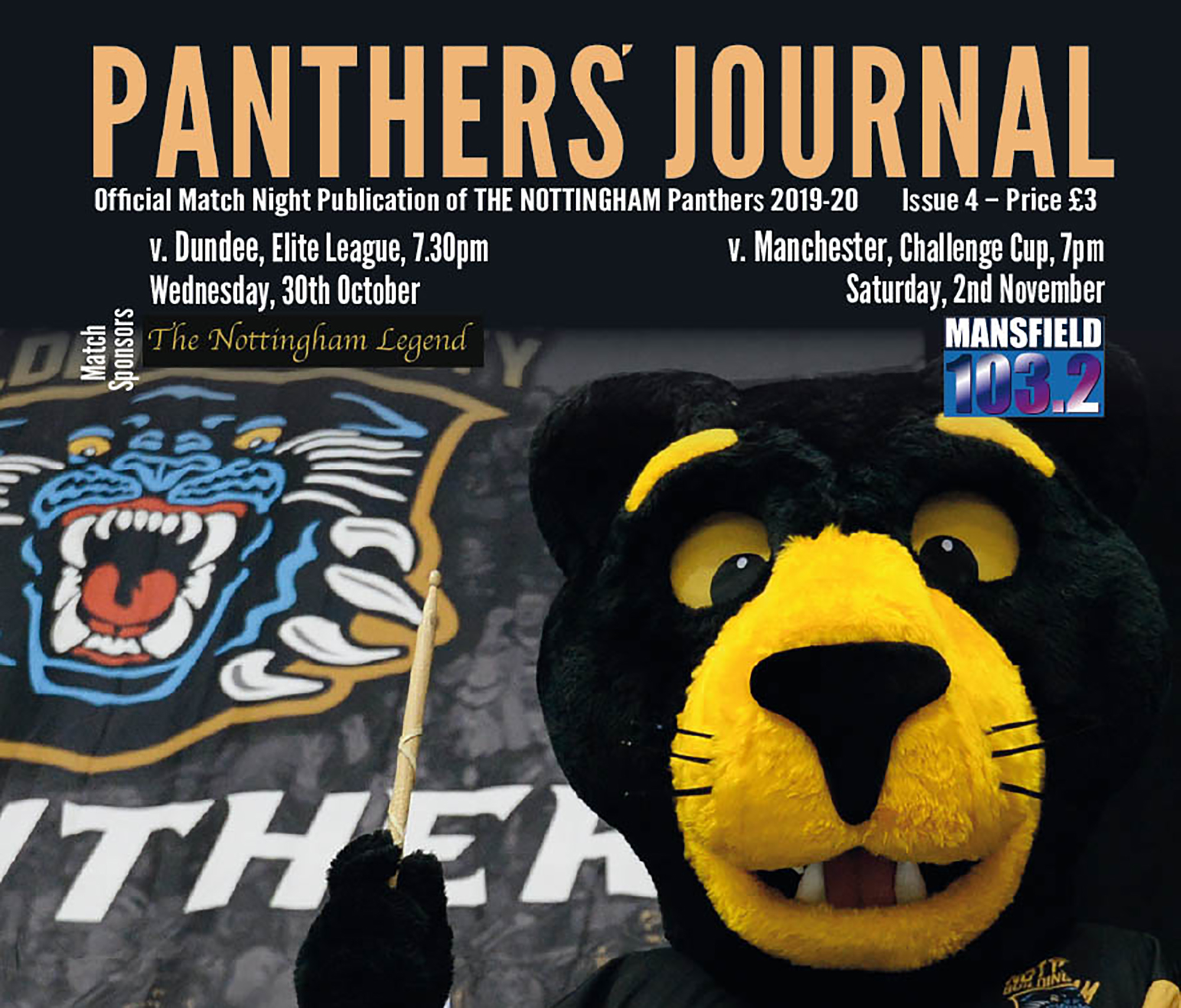 THE NEW EDITION OF THE MATCH MAGAZINE GOES ON SALE AT WEDNESDAY LEAGUE MATCH AGAINST DUNDEE.
IT'S PACKED WITH LOTS OF NEW FEATURES AND EXCLUSIVES ... AND A FREE SHIRT DRAW TO BOOT ... GET YOURS ON WEDNESDAY.
THE LATEST ISSUE FEATURES PROFILES WITH JACKSON WHISTLE ... MARK MATHESON ... JASON DESANTIS AND FRED PERLINI.
AND THERE'S A BIG FEATURE INTERVIEW WITH CAPTAIN SAM HERR ... PLUS LOTS MORE!
On sale all around the concourse and still only £3.
Tickets for Wednesday are on sale now. Call 0843 373 3000, visit the box office or click here to buy online.
PANTHERS AIM TO SHOOT DOWN THE STARS ... WEDNESDAY AT 7.30PM.
SEE YOU THERE!
Panthers are home to Manchester in the cup on Saturday.