191029 | vs Stars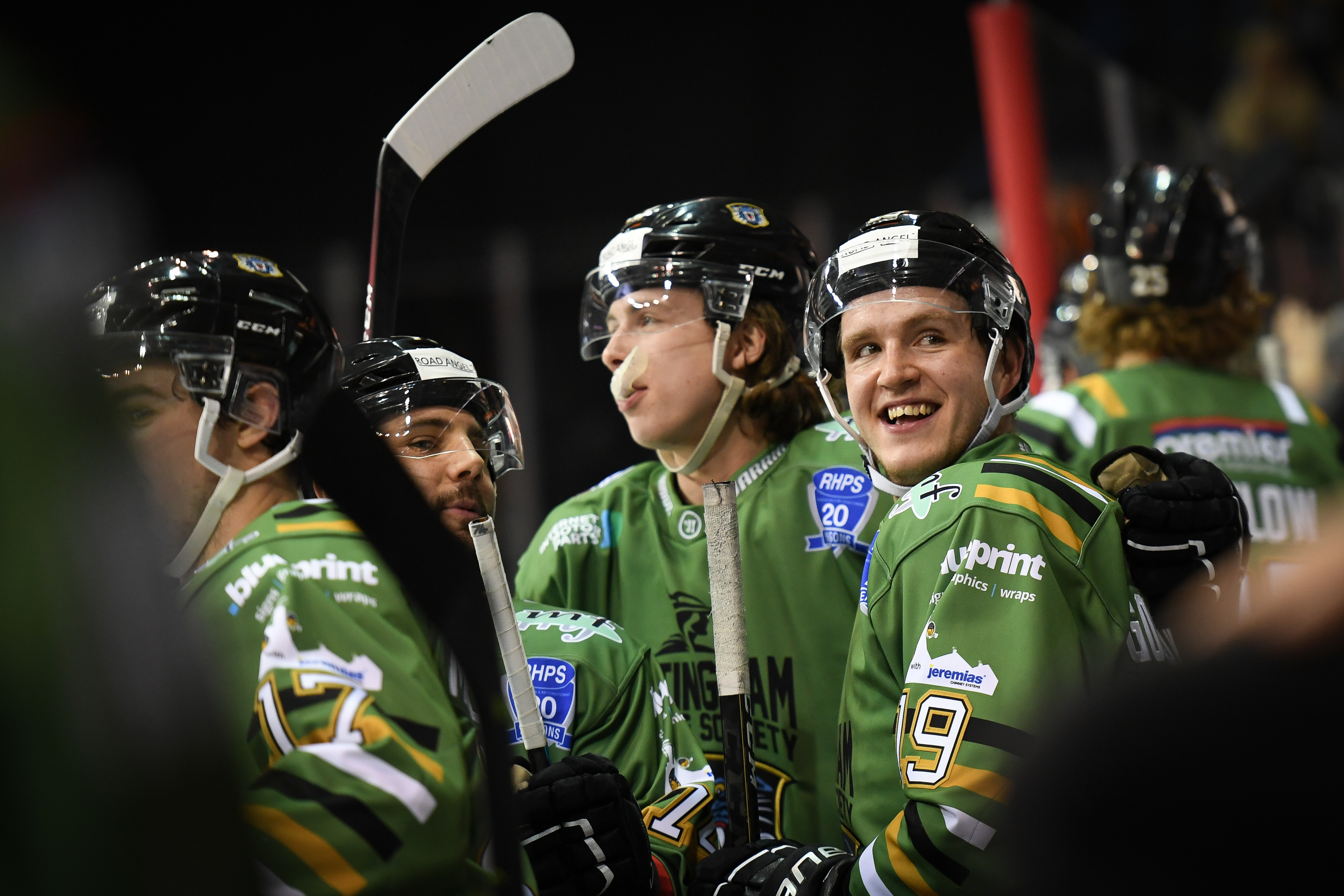 The players in the Panthers' locker room were thrilled with the fans' response to Saturday's dramatic last minute victory over Fife.
One insider said : "The noise when we scored that all important goal was deafening, it gave everyone the chills. The fans have stuck by us and that was our thank you to them. We need to start making Nottingham an awkward place to visit for the opposition and Dundee is as good a place to start as any!"
Bring out the roar for Wednesday's (7.30pm) match in the league against the Dundee Stars. Good seats are still available as are two vital league points.
Win or lose Director of Hockey Gui Doucet will be available to talk to fans in Spotlight bar after the game, he had to dash off for family reasons last weekend, but will definitely be there this week alongside our guest commentator for the night. James Brandon can't be in the booth for the highlights show with The Legend (also match sponsors) so Gary has been coaxed out of retirement for "a little trip down memory lane". You can expect all of his old favourites such as the 'puck dancing around like a mouse on the kitchen lino' or 'that one's been covered up by the big lobster pot' to make an airing at some point or other and there are sure to be a 'few pockets getting picked'.
PANTHERS v DUNDEE – WEDNESDAY AT 7.30PM
All seats have a great view. Grab yours now for maximum choice by visiting the box office, calling 0843 373 3000 or by clicking here to buy online.
Panthers' ice hockey – a great night out for all the family.
SEE YOU THERE … BE THE ROAR!