191030 | Road Angel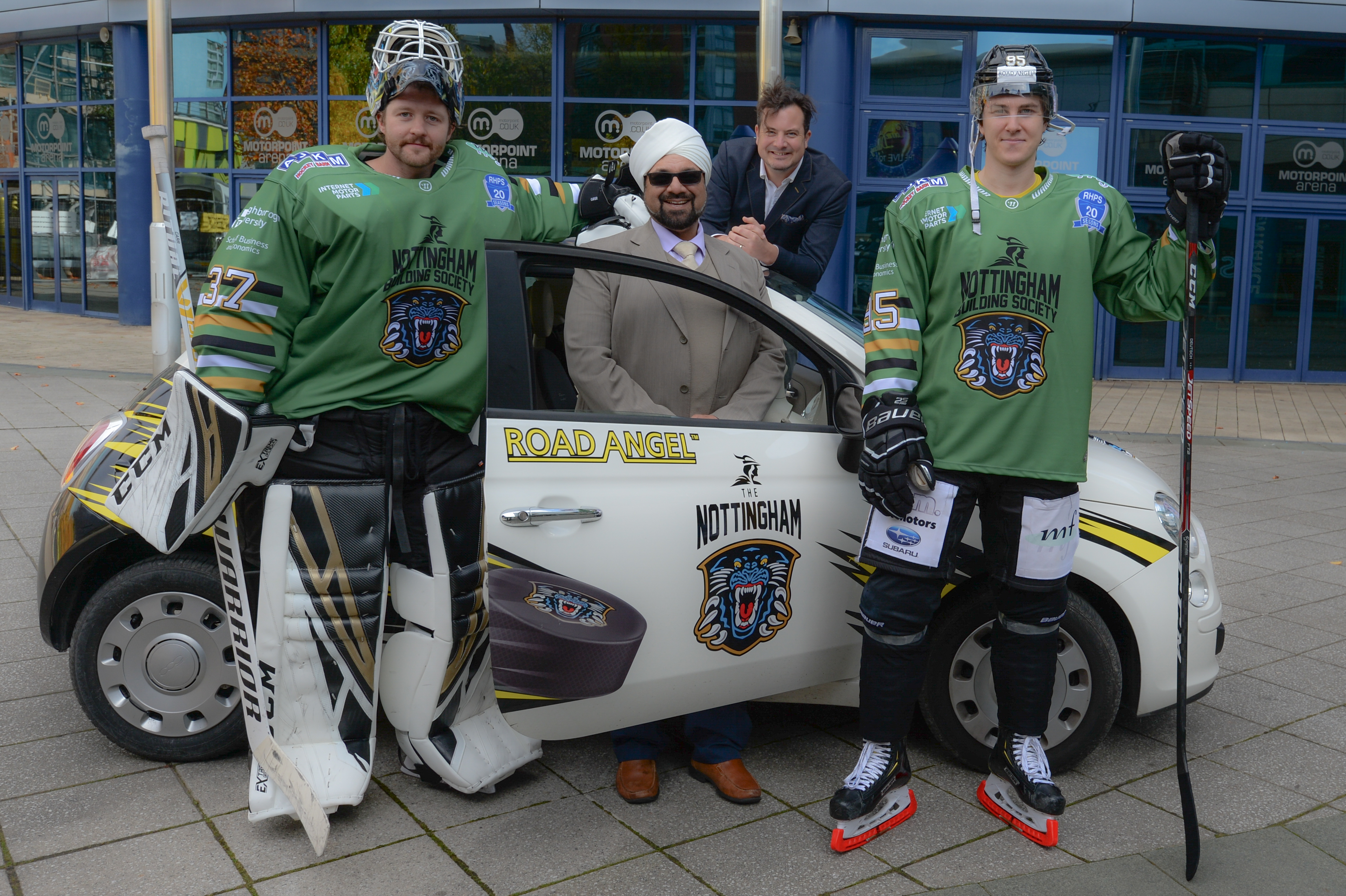 Sponsors ROAD ANGEL are making sure the players are safe and secure when they drive to tonight's big home game against Dundee in the Elite League (7.30pm).
Panthers' pool cars are fitted out with speed awareness devices and dash-cams from ROAD ANGEL.
Steve Digva and Greg Simpson from ROAD ANGEL were at the arena to meet up with Adam Deutsch and netminder Kevin Carr ahead of tonight's game.
A club spokeswoman said today: "Road Angel are very much ON BOARD with the Panthers, they're helping keep the boys safe on the roads AND they're sponsoring the action replays on the biggest and newest electric scoreclock at any hockey venue in the country.
"The show that is a night out with the Panthers has gotten a whole lot bigger this year and they've certainly played their part."
Tickets for tonight's game are still available. Visit the box office, call 0843 373 3000, click here to buy online OR pay on the door. Tell your friends there's only one place to treat the kids in the middle of half-term and that's at Panthers versus Stars, tonight at seven thirty.
SEE YOU THERE!