191030 | SOHB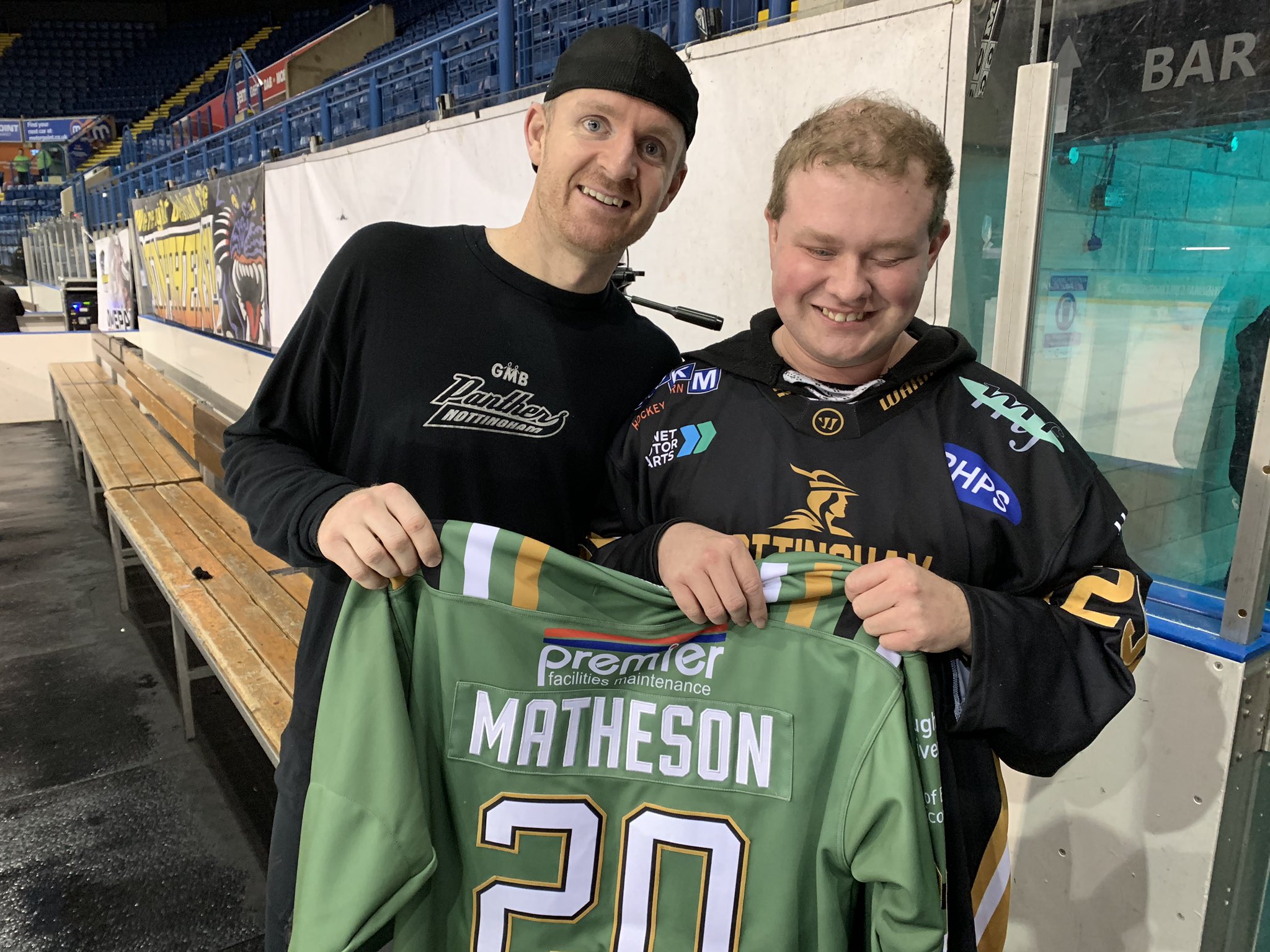 Player/Assistant-Coach Mark Matheson's jersey was up for grabs in Wednesday night's "Shirt Off His Back" raffle and continuing the theme from Saturday night there was another repeat winner!
Matthew Galtress, from Bramcote, went home with Josh Tetlow's game worn jersey last season and now he's added Mark Matheson's to his collection... Talk about the perfect way to celebrate your first season as a season ticket holder!
There'll be another jersey on the line at Saturday night's Challenge Cup game against the Manchester Storm.