191031 | Cup Action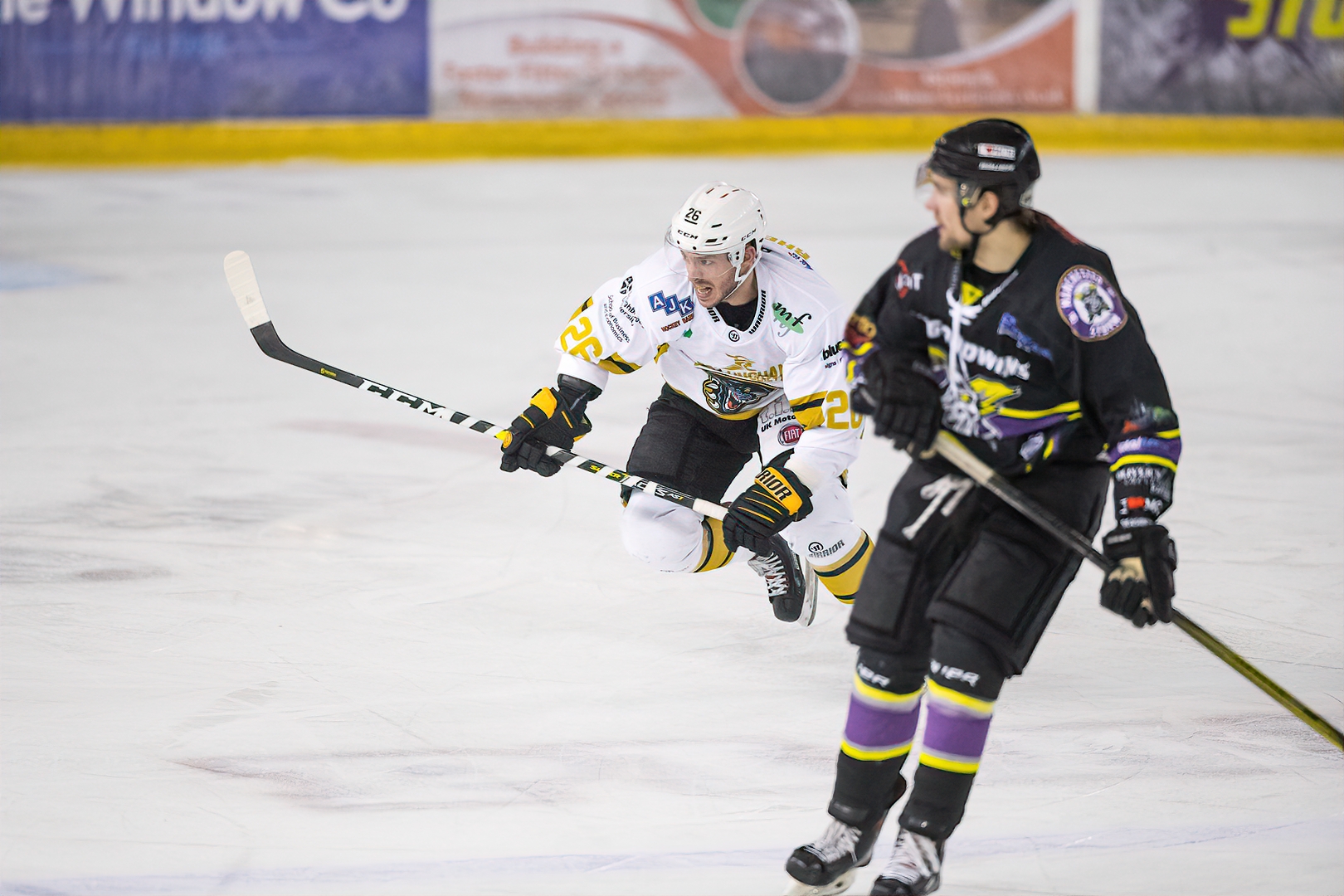 Saturday opponents Manchester lost in Sheffield in the cup on Wednesday night and it means this weekend's action between Panthers and Storm has taken on a vital role in deciding who goes through automatically to the knock-out stages.
Panthers need a regulation win and at least a point in the other game (the sides meet in Nottingham on Saturday and in Altrincham on Sunday) to avoid a play-off game for a berth in the quarter-finals.
Said Director of Hockey Gui Doucet: "It's in our own hands, we know what we have to do and we don't want to have to play an extra game. We've had two wins in a row at home, some of the guys seem to have woken up to the task, we're working very hard on the paperwork for Jullian Talbot and he should be in contention for a debut. We've started scoring some good goals and we need to keep that momentum going.
"The fans know we're going to be trying our best and we need their support. Saturday's game has just gotten very important to us, for sure."
Tickets for Saturday are on sale now. Call 0843 373 3000, visit the box office or by clicking here to buy online.
Former Panthers' defenceman Mathieu Gagnon could be missing from the Storm line-up on Saturday. He will be under investigation after being thrown out of the game in Sheffield.