191031 | Treat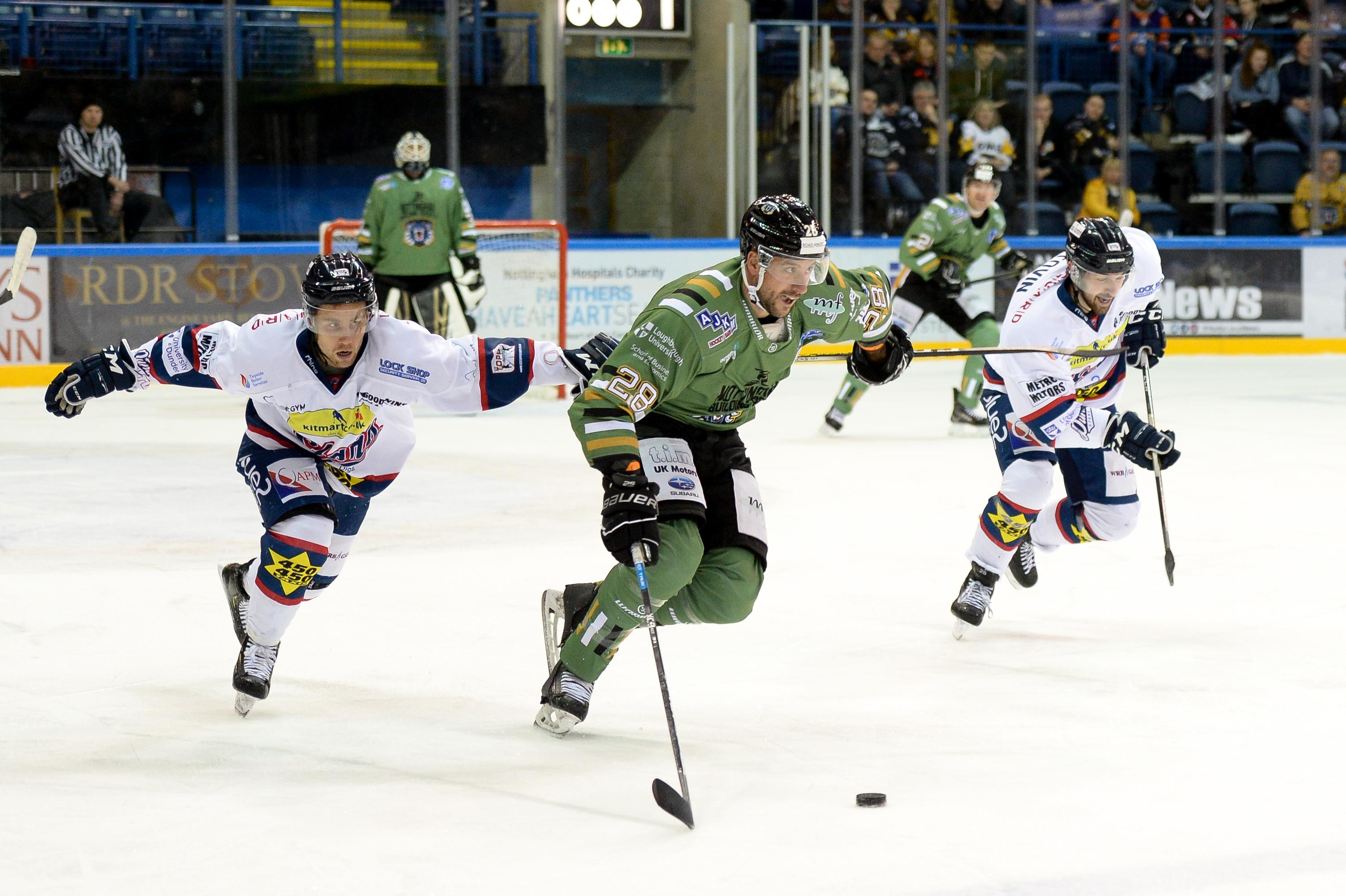 Saturday night is hockey night as THE NOTTINGHAM Panthers return to the ice in VITAL cup action just three days after securing two important league points at home to Dundee (5-2).
The weekend action between Panthers and Manchester will determine who goes straight through to the knock-out stages of this season's competition.
Panthers need a regulation win and at least a point to make sure of avoiding the play-off game in the cup qualification process.
It'll be tight - Manchester won in overtime last time the two sides met.
It'll be exciting – ice hockey always is.
It will be entertaining – the crowd was rocking to the Halloween music all night long at the last game.
Be part of the CUP ROAR and cheer on the Panthers at home on Saturday at seven o'clock at the arena. Get your tickets now. Visit the box office, call 0843 373 3000 or by clicking here to buy online.
SEE YOU THERE!