191112 | Amiens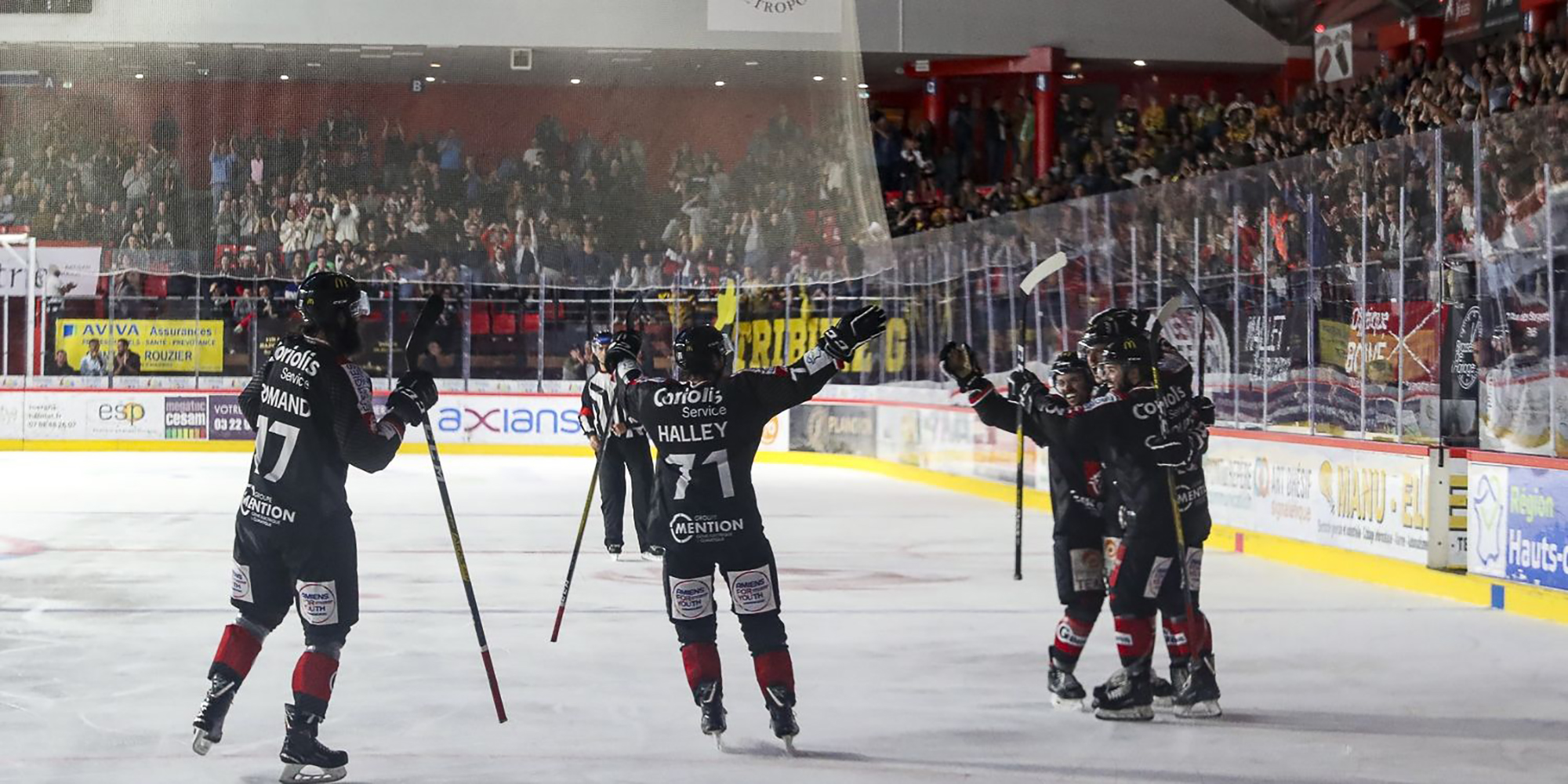 The Nottingham Panthers begin their 2019-20 Continental Cup campaign this Friday when they take on Gothiques d'Amiens at 3.00pm UK time so we thought you'd like to know a little bit more about our French opponents:
WHERE
Gothiques d'Amiens where founded in 1967 and have played in the French Synerglace Ligue Magnus, where currently sit at the top of the standings after 15 games with an 11-1-3 record, since 1982 and their home arena, the Coliséum, has a capacity of 3,400.
WHO TO WATCH
Phillipe Halley (GP: 15, G: 10, A:14), Tommy Giroux (GP: 15, G:7, A:16) and Jeremie Romand (GP:15, G:9, A:11) have combined for 46% of Amiens' goals so far in the 2019-20 season. They also feature American forward Michael Babcock (GP:15, G:3, A:1) who is the the son of current Toronto Maple Leaf's Head Coach Mike Babcock, who iced for the Whitley Warriors in the BHL during the 1987-88 season picking up 132 points (G: 34, A:98) along the way.
COACH
The Head Coach of Gothiques d'Amiens is 54 year old Canadian Mario Richer who has been with Amiens since the 2016-17 season. He's held the Head Coach position in Italy (three seasons with Val Pusteria), Austria (three seasons with Graz 99ers of the EBEL) and Canada (one season with Gatineau Olympiques of the QMJHL after four seasons as an Assistant Coach). During his time with the Gatineau Olympiques he coached NHLer Paul Byron and whilst he was with Graz in the EBEL, in the 2012-13 season, his third top point scorer was former Nottingham Panthers Bob Wren.
During his time with Val Pusteria in Italy, where he replaced Mike Busniuk mid-season, he picked up Panthers' grand slam champion David Ling towards the back end of the season but they fell just short of capturing the Canadian's success in the EIHL. Finishing third in the league standings and suffering a loss in the playoff finals.
Mario guided his Amiens side to a third placed finished in the Ligue Magnus last season (18-19) with a semi-final loss in the playoffs but they didn't end up empty handed as they won the French Cup, equivalent to the EIHL's Challenge Cup.
PREVIOUS MEETINGS
THE NOTTINGHAM Panthers clashed with Amiens in the 2016-17 pre-season Napoleon Cup competition, as they prepared for that season's historic Continental Cup winning campaign, in Amiens and came out on top by a 5-3 scoreline thanks to goals from Andy Sertich, Matt Carter, Robert Lachowicz, Chris Lawrence and Ollie Betteridge.