191113 | Ferencvarosi TC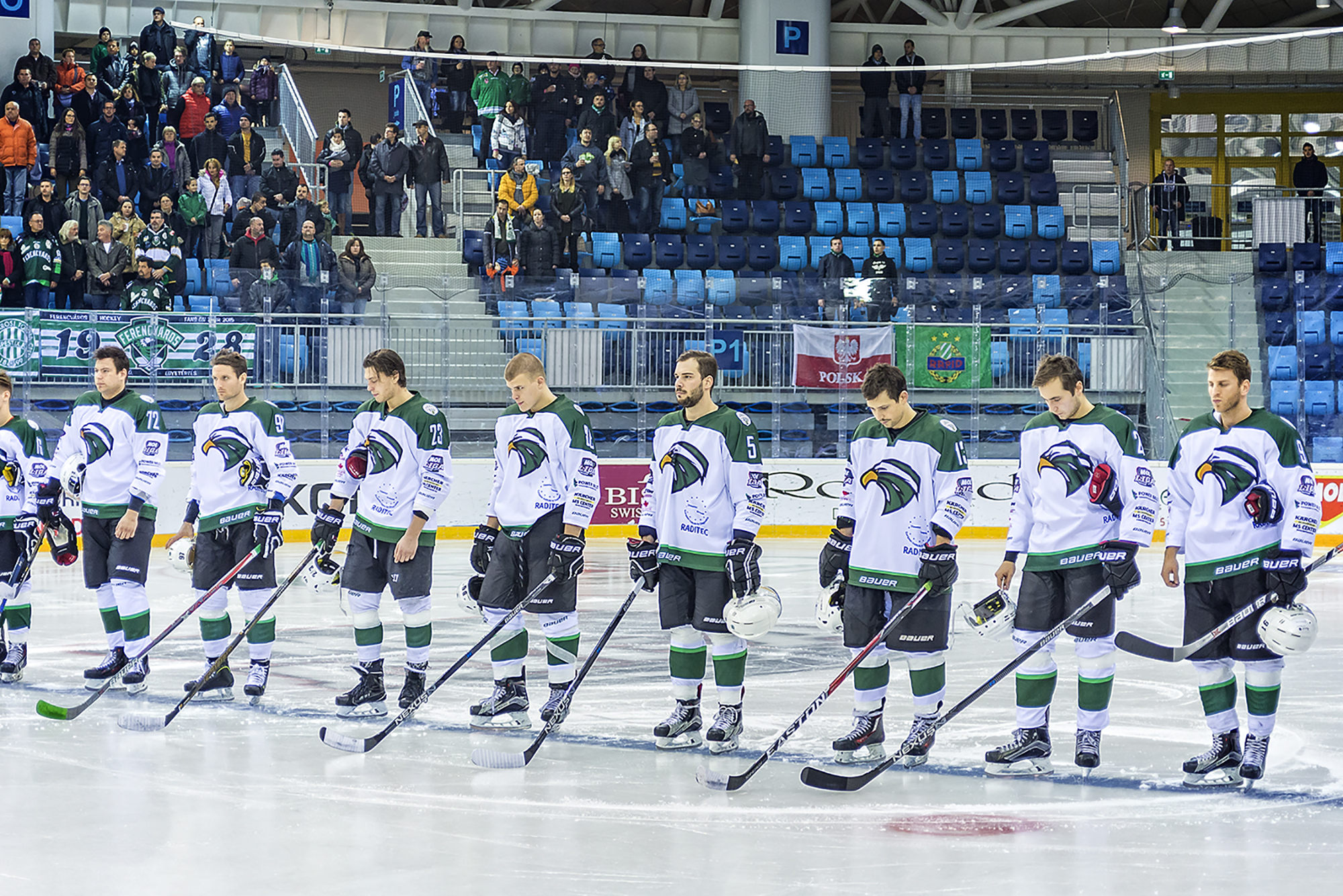 The Nottingham Panthers begin their 2019-20 Continental Cup campaign this Friday, when they take on Gothiques d'Amiens at 3.00pm UK time, but on Saturday it's Hungarian side Ferencvárosi TC and here's a litte bit about them:
WHERE
Ferencvárosi TC where founded in 1928 and have played in the cross-continental Erste Liga, where they currently sit second in the standings after 18 games with a 14-3-1 record, since 2008 and their home arena, Pesterzsébeti Jégcsarnok, has a capacity of 1,500.
WHO TO WATCH
Gergö Nagy is their top point scorer with 11 goals and 14 assists (25 total points) in 18 games with fellow Hungarian Adrian Toth closely behind with six goals and 17 assists (23 total points) in 18 games. They are joined by a familiar face to Elite League fans in the form of Canadian center Brett Switzer, who played for the Dundee Stars from 2015 to 2017, and he sits fourth in their scorings charts with seven goals and 12 assists (19 total points) in 16 games.
COACH
The Head Coach of Ferencvárosi TC is 40 year old Hungarian Szabolcs Fodor who has been with Ferencvárosi since the 2018-19 season and this year (19-20) he has also been named an assistant coach of the Hungarian national side.
Prior to being named the Head Coach of Ferencvárosi TC Szabolcs was the Head Coach of the MAC U20's side from 2015-2018. As a player Szabolcs never played professionally outside of his native Hungary and iced for Ferencvárosi TC from 1999 to 2002.
PREVIOUS MEETINGS
Saturday's game between The Nottingham Panthers and Ferencvárosi TC will be the first ever meeting between the two.