191115 | Game Day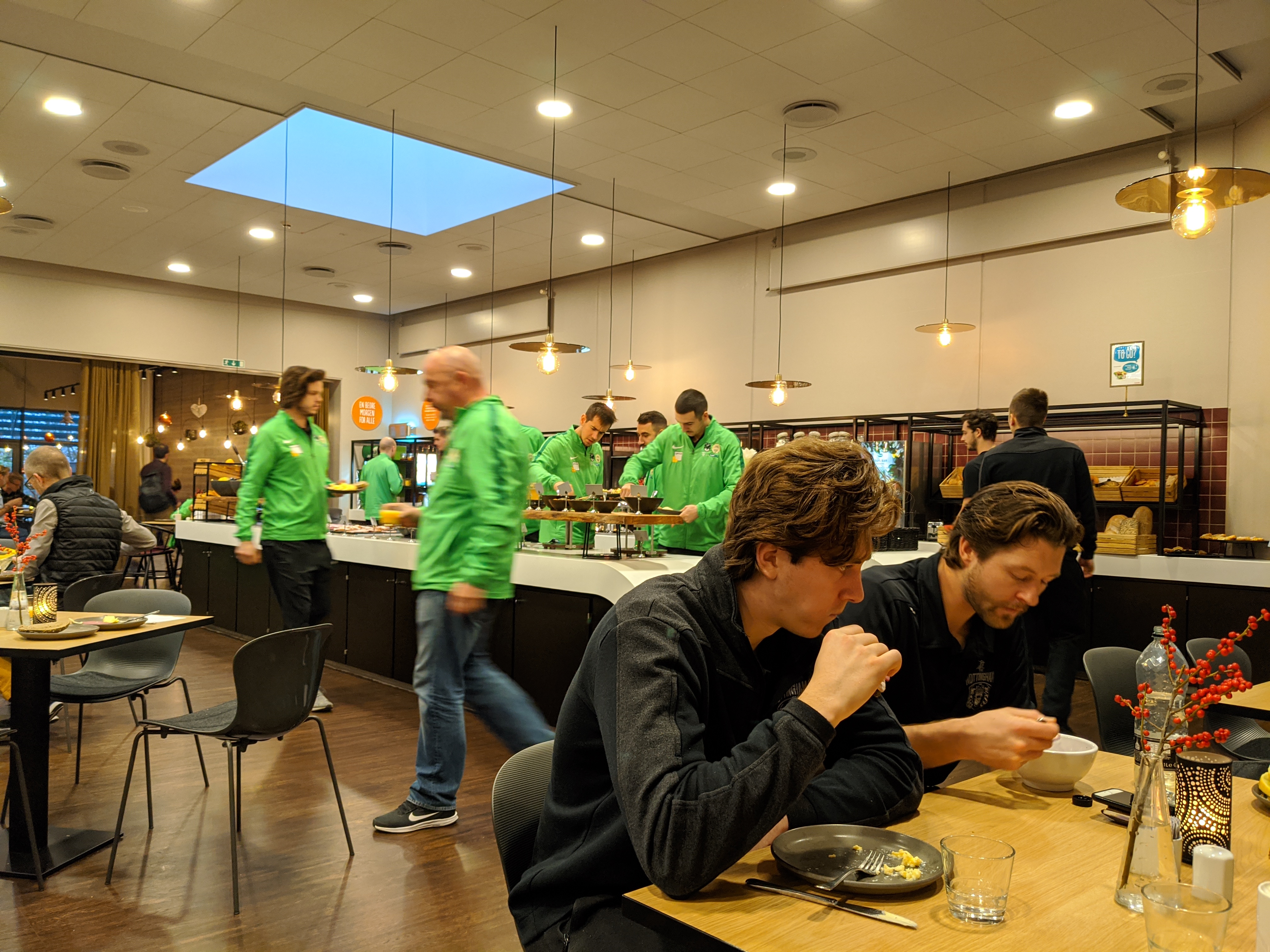 THE NOTTINGHAM PANTHERS arrived safe and sound in Denmark for the start of their Continental Cup campaign which sees them face-off against Amiens of France this afternoon at three o'clock British time.
The team news sees Georgs Golovkovs not travelling because of injury and Joe Hazeldine pulled out of the trip at the last second due to personal reasons. Otherwise the Panthers' squad is all fit and keen to get started.
Said Adam Deutsch at breakfast in the teams' hotel today:"We had a good flight and a good night's sleep, I think everyone is feeling ready and if I'm anything to go by we're pumped to be here."
Panthers have been getting good luck messages from around the Elite League including the likes of coaches Finnerty and Keefe wishing the Nottingham team a good run as they represent the league.
Today's game is live on YouTube: https://www.youtube.com/watch?v=xo-7yAsjcX4
Panthers are next at home against Sheffield on Sunday December 1st and again on Wednesday December 4th against Manchester. Tickets for both games, including bring a buddy for a fiver at the Storm game, are on sale now.