191120 | Quiz Annual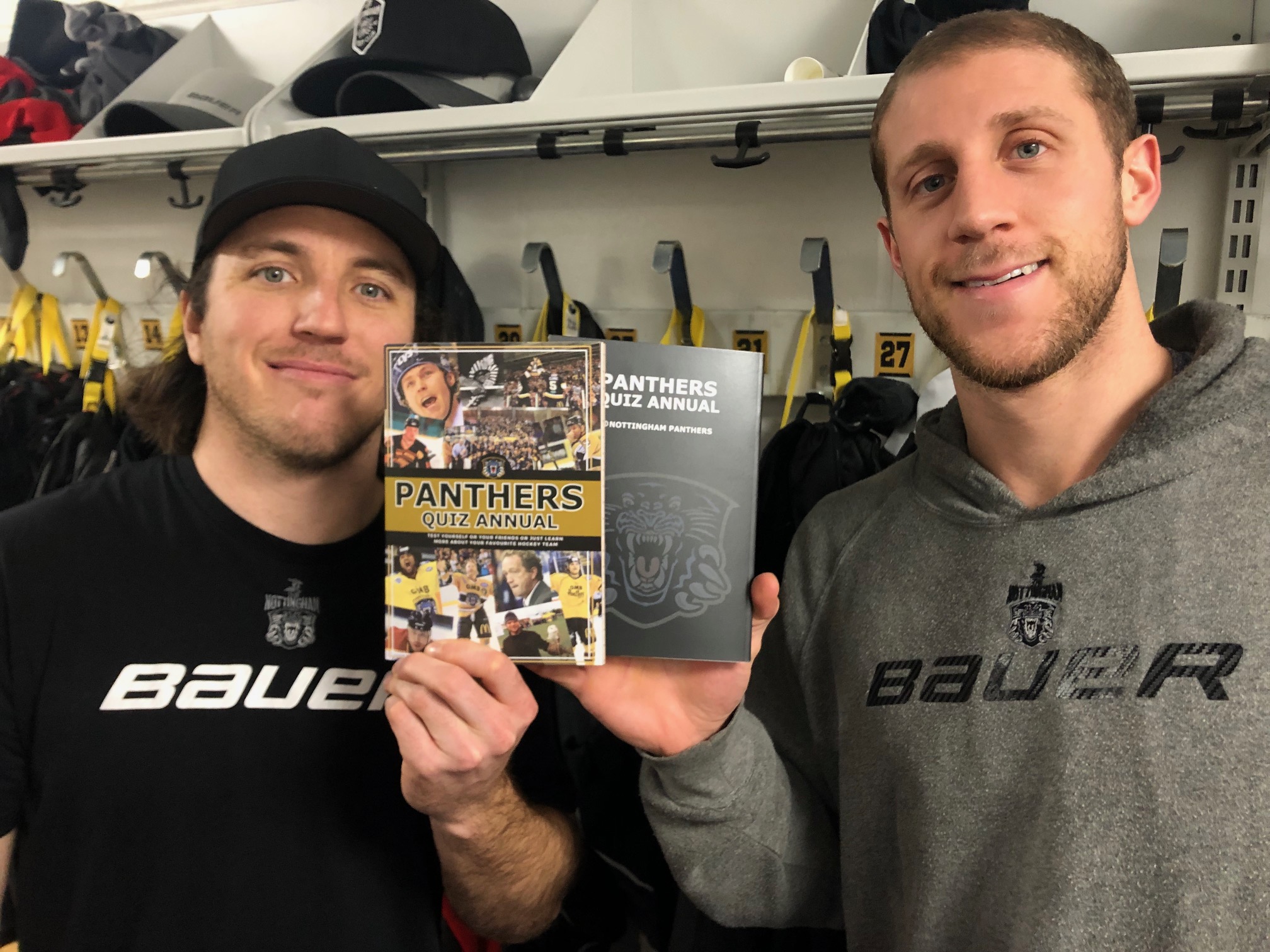 THE NOTTINGHAM Panthers are adding a QUIZ ANNUAL to your list of potential presents this festive season.
The new annual will launch at the game on December 1st against Sheffield (less than a thousand tickets available in the bowl, including the away section) and is a must buy stocking filler for any fan of the Panthers.
You'll be able to use it to organise your own family Panthers' quiz this Christmas or you can use it to test your knowledge. The annual covers every era so if you're a relative newcomer it's a fact finding mission through the early days and then it's a test of your recent knowledge of the later years in the Panthers' history.
The printers are putting the final stages together and the new QUIZ ANNUAL will be with us at the Sheffield game a week on Sunday.
All areas are covered with 'word searches' thrown in alongside 'who am I?' sections AND there's a chance to WIN a signed shirt by entering the free word association test with Josh Tetlow!
It's just a fiver to buy whilst stocks last and includes player profiles on the current squad plus the Director of Hockey and the Head Coach.
Everyone will be available after the game on December 1st to customise your annuals with autographs. See you there and remember tickets for the match are available from 0843 373 3000, by visiting the box office or by clicking here to buy online.
PANTHERS' HOCKEY – JUST CAN'T GET ENOUGH!