191210 | Challenge Cup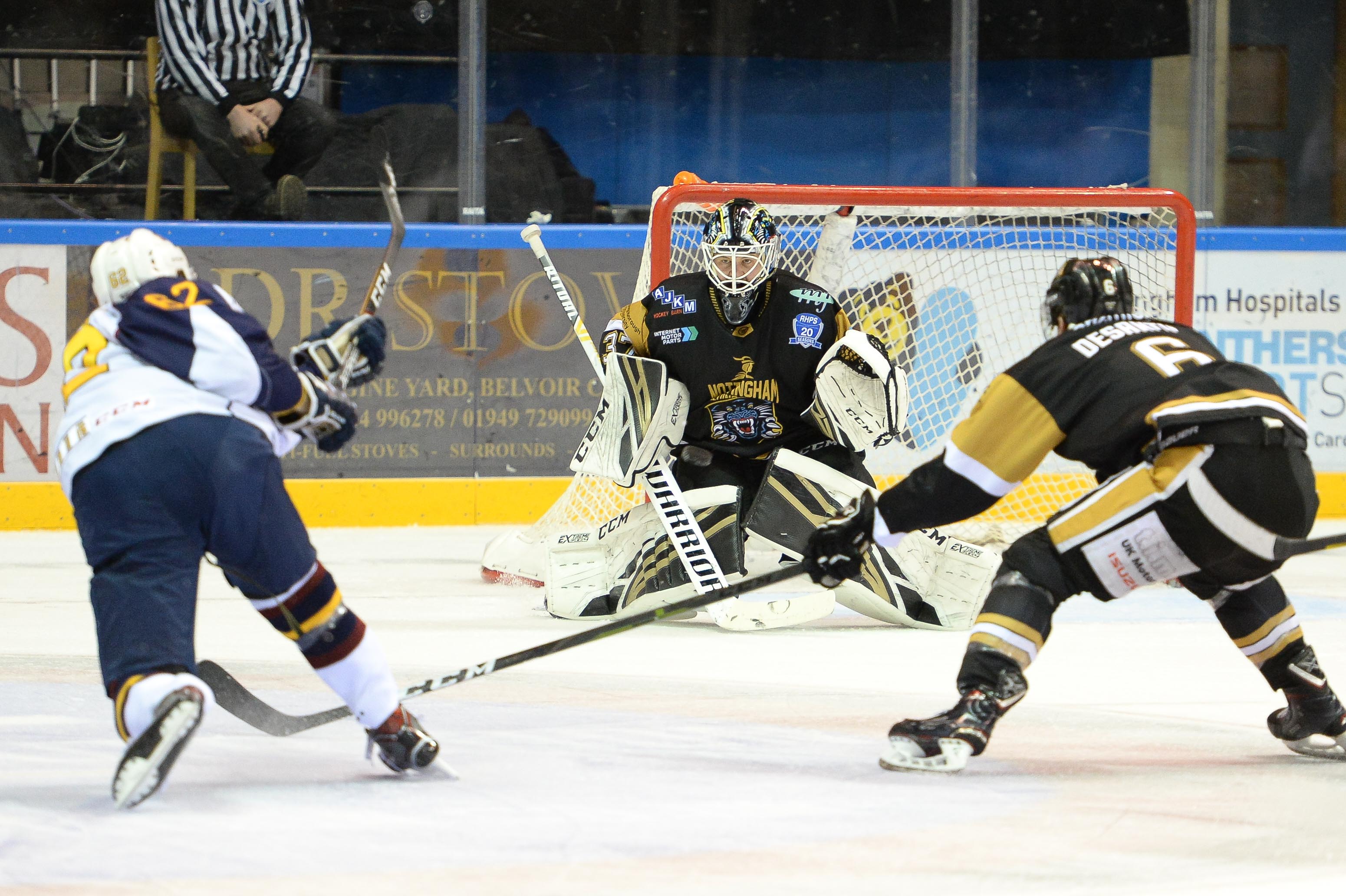 Cup Quarterfinal opponents Guildford Flames have started to dream of repeating their successful Sunday trip to Nottingham when they come back for Challenge Cup Quarter-Final action tomorrow (Wednesday) at 7.30pm.
The Flames squeezed out a come-from behind 2-3 victory in Nottingham in the league on Sunday night and their head coach Paul Dixon said afterwards: "We got some timely scoring and then were able to play tight enough to prevent a full comeback so it is a good way to close out another four point weekend, and a nice confidence booster when we are back here for the opener in the Cup Quarterfinal."
Panthers have other ideas of course and revenge is on their minds as they prepare for the cup showdown first leg meeting.
Fans will be able to pay on the door but they can buy in advance from the box office, by calling 0843 373 3000 or by clicking here to buy online.
The match is sponsored by Bristol Street Motors Renault Nottingham – The Home of Vans.
PANTHERS' ICE HOCKEY – JUST CAN'T GET ENOUGH!