191210 | Golovkovs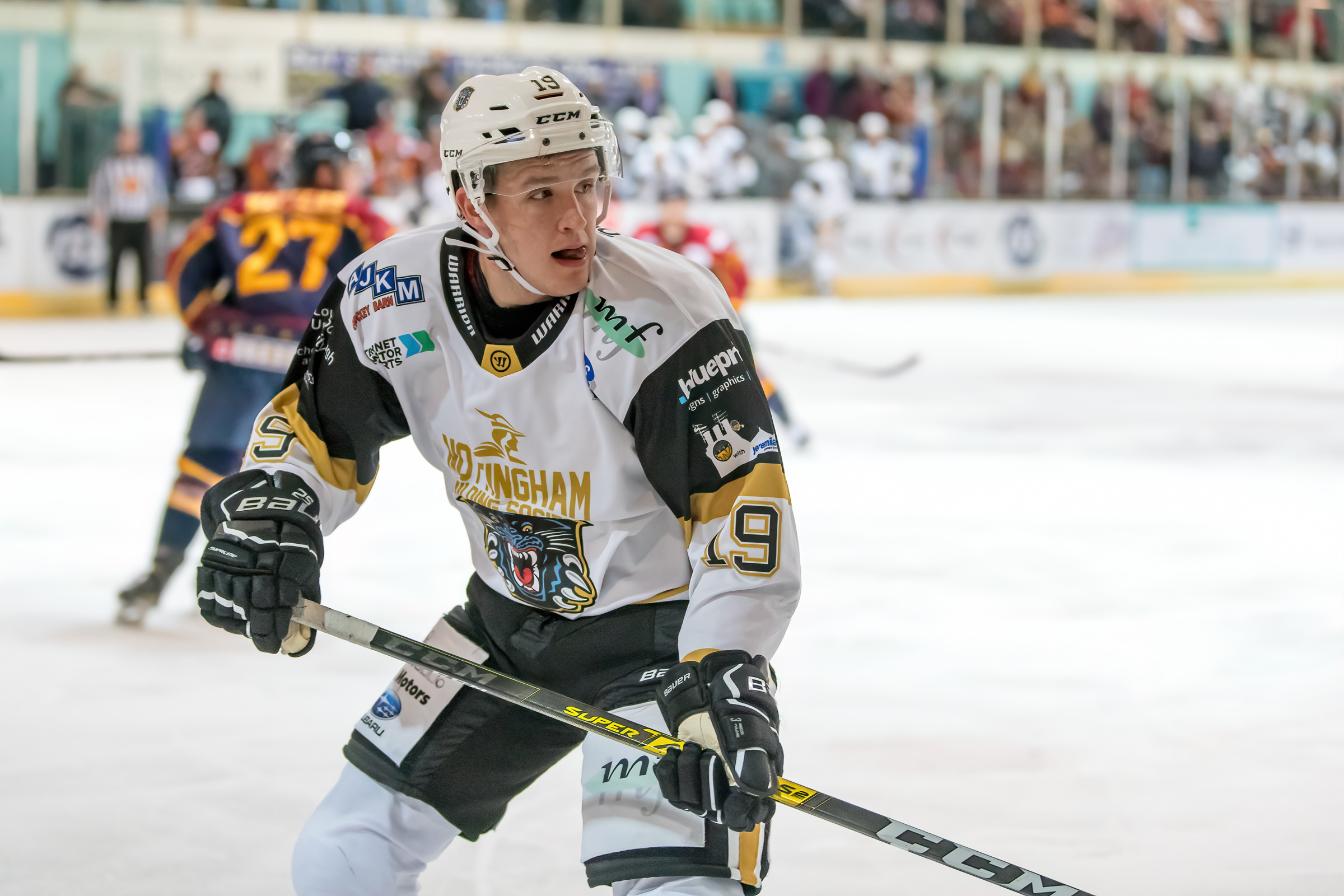 Georgs Golovkovs will be in the foyer from 6.45 until just before face-off at the big Challenge Cup game against Guildford at the Motorpoint Arena tomorrow (Wednesday) night.
Georgs has been skating hard and Panthers Radio, with Xynomix, caught up with the speedy Latvian ahead of his return to full, non-contact, practice today and he'll be monitored on how his lower body injury reacts to the session.
He'll be alongside the pucks and pups calendars and the charity book and the Panthers' Quiz Annual, as well as the limited edition festive skyline jerseys too. Catch him before the game tomorrow night!
You can hear the interview with Georgs through the image at the top of the page, the link in the Radio Buzz section or wherever you get your audio content by clicking here.
Meanwhile, on Sunday, straight after the Manchester game the white Continental Cup game-worn jerseys will be up for grabs at a live auction on level three at the arena.
Leave a bid if you can't be there at the office and we'll look after your bidding for you. Remember to leave your name and contact details, the player whose shirt you want to bid for and your maximum spend.