191211 | SOHB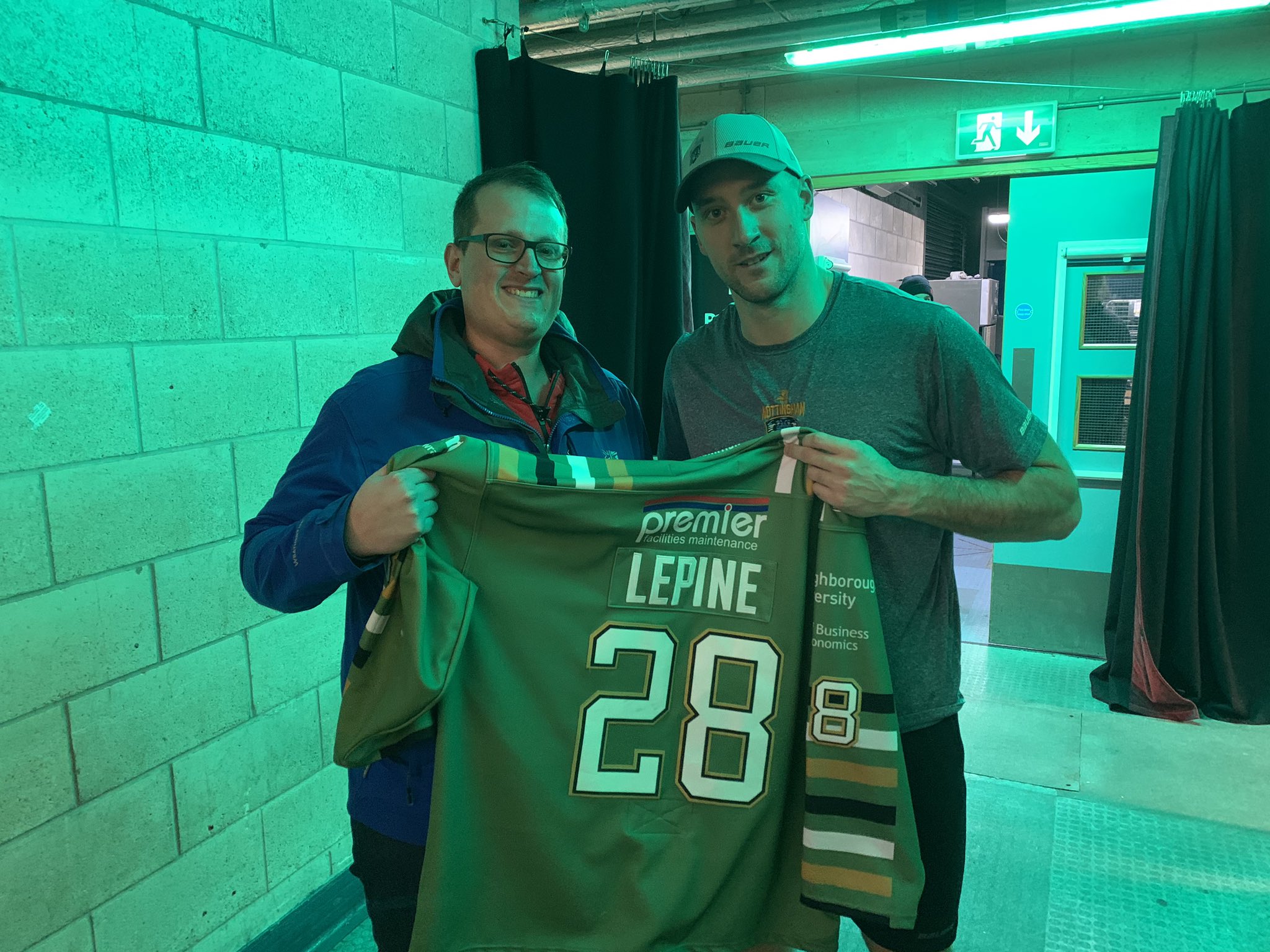 David Sepnce, from Clifton, has been a fan of THE NOTTINGHAM Panthers for 12 years now and the last ten of those have been spent as a season ticket holder.
He recently signed up to be a gold sponsor for Jullian Talbot, so he's already guaranteed to get a gameworn jersey at the end of the season, but at Wednesday's Challenge Cup Quarterfinal first leg against the Guildford Flames he went home with Gui Lepine's Nottingham green jersey.
The game saw the Panthers hit the back of the net five times, netminder Kevin Carr pick up an assist, two fight (Gui Lepine and Jake Hansen dropping the gloves) and the Panthers finish the first leg with a four goal lead heading to Guildford next week.
Join us at Sunday's showdown with the Manchester Storm when another jersey will be up for grabs.