191212 | Magazine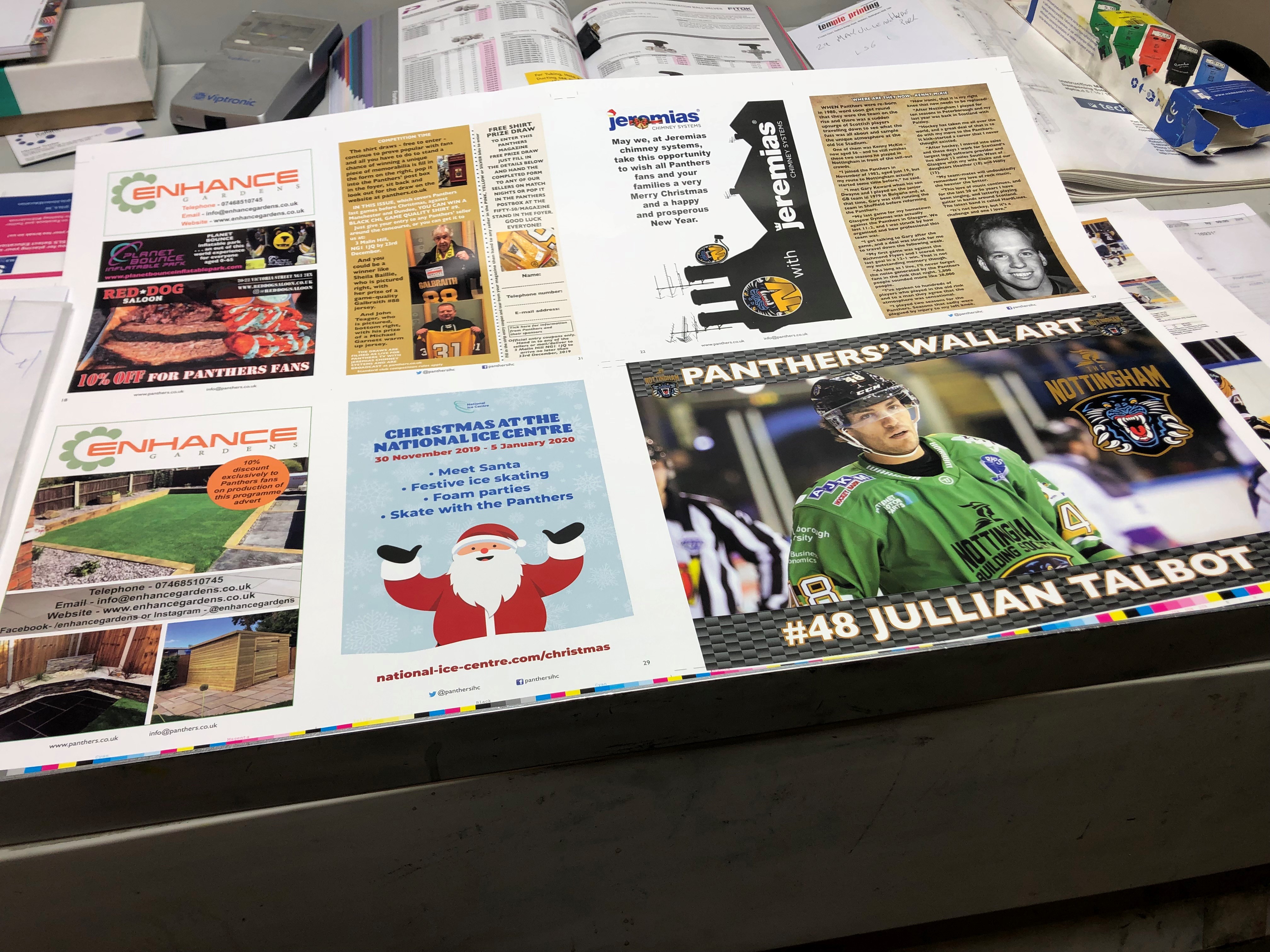 The latest edition of the match night magazine PANTHERS' JOURNAL launches at the home game on Sunday. It's still only three quid and you can use it to enter the free –to-enter draw to win a shirt ... the latest prize is a Panthers Champions Hockey League shirt bearing the #9.
There's a very special Christmas edition coming out at the festive games later in December and into January but the next issue is a regular edition and features a centre-spread wall-art poster of Jullian Talbot. Plus profile features on Sam Herr, Robert Lachowicz, Gui Lepine and Adam Deutsch, giving you a chance to get an insight on your favourites like never before.
The feature interview is centred on Brett Perlini, the where are they now feature catches up with Kennie McKie, there are stats and information from all quarters. It really is a must read for any dedicated Panthers' fan.
Grab yours first…at the game on Sunday. The match faces-off at four o'clock. Game tickets on sale now, call 0843 373 3000, visit the box office or click here to buy online.
SEE YOU THERE!
PANTHERS' HOCKEY – JUST CAN'T GET ENOUGH!