191213 | Sunday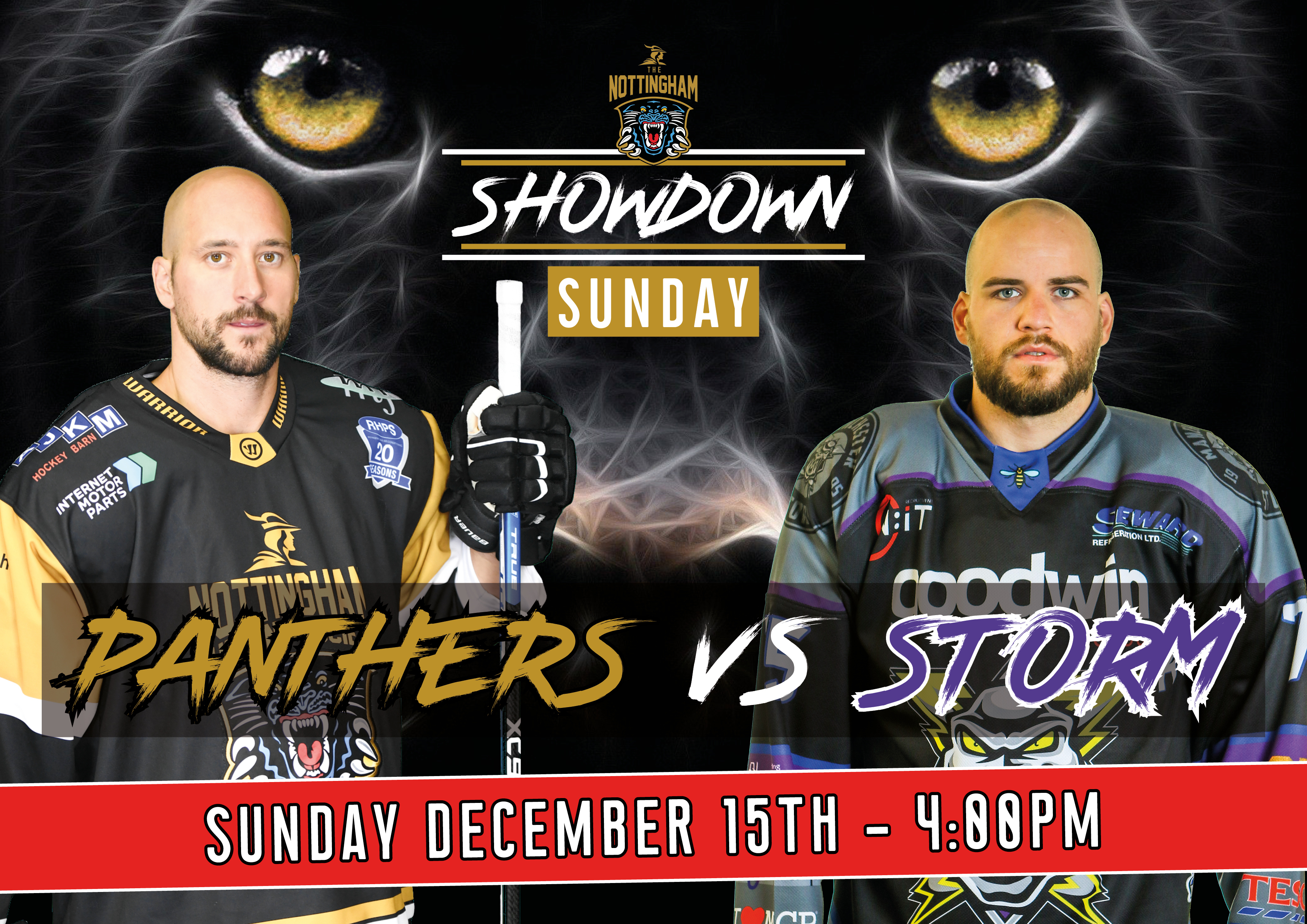 It's a Showdown Sunday inside the Mootorpoint Arena for THE NOTTINGHAM Panthers this weekend when the Manchester Storm come to town for an Elite League match-up at 4:00pm.
The Panthers' come into the game on the back of a thumping 5-1 win over the Guildford Flames, in the Challenge Cup, on Wednesday night that featured: Five Panthers' goals, two fights, an assist for netminder Kevin Carr and a four-goal lead heading into next Wednesday's quarterfinal second leg.
A locker room insider said: "We've heard it's looking like a good Sunday crowd with the bowl already two-thirds full and we can't wait to get back out in front of the fans again after Wednesday night.
"That game against Guildford was a great bounceback from Sunday and the mood in the room was buzzing come the end of the game.
"We've got a tough trip to Cardiff to look forward to on Saturday first but we've definitely got Sunday's home game circled on the calendar and we'd love to see as many people there as possible so we can give them something to celebrate this festive season."
You can book your tickets to the game by visiting the Motorpoint Arena box office, calling 0843 373 3000 or by clicking here to buy online.