191215 | SOHB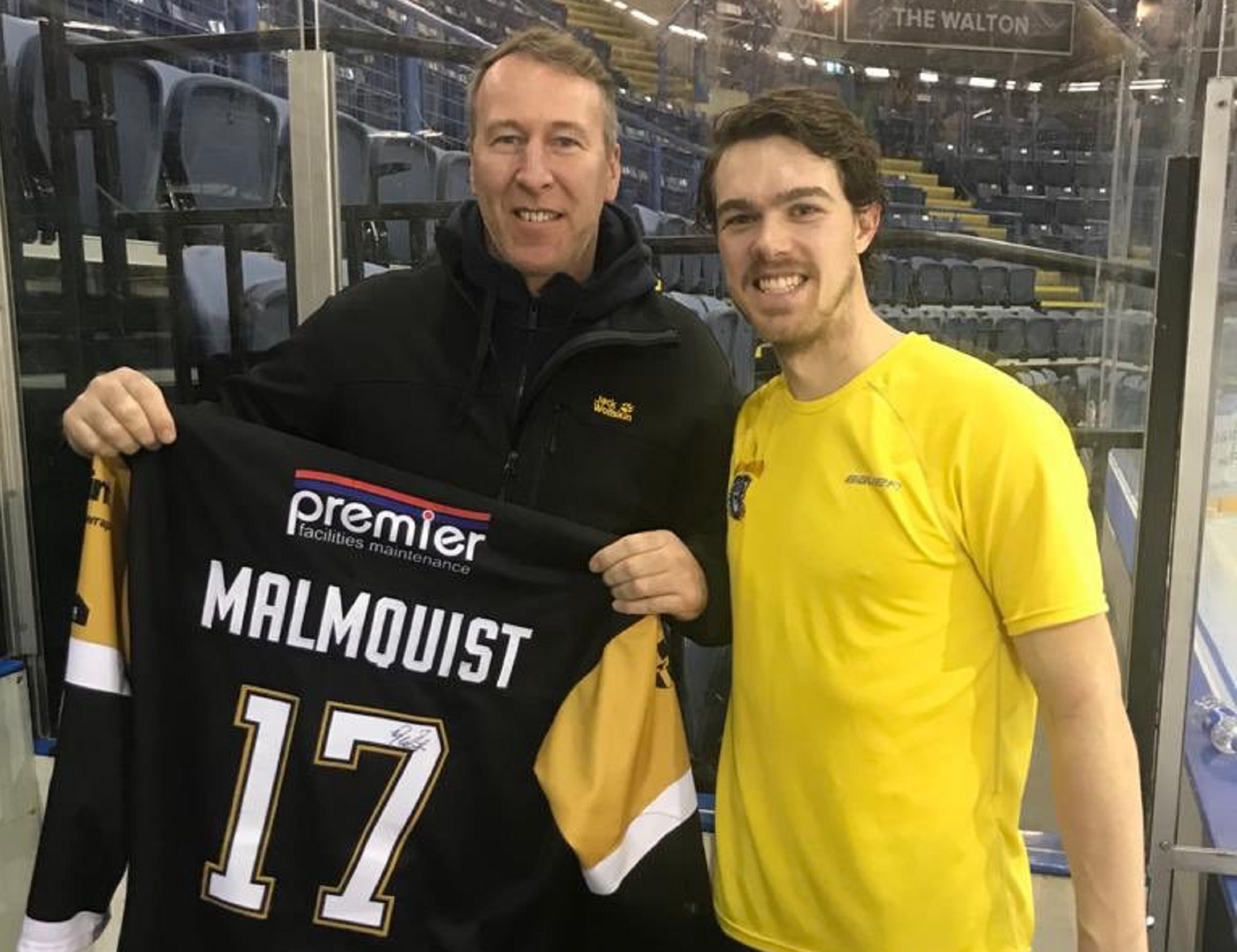 Craig Drummond was at his first ever Nottingham Panthers game on Sunday afternoon and it was one to remember for the man from Gainsborough.
Whilst at the game he purchased one solitary "Shirt Off His Back" raffle ticket and when DJ Ken read out the winning number he'd only gone and won Dylan Malmquist's game worn black jersey.
It's safe to say Craig will be back at the Motorpoint Arena sooner rather than later!
Make sure you join us at Saturday's game against the Stars, face-off 7:00pm, when another great prize will be up for grabs and