191217 | Festive Fixtures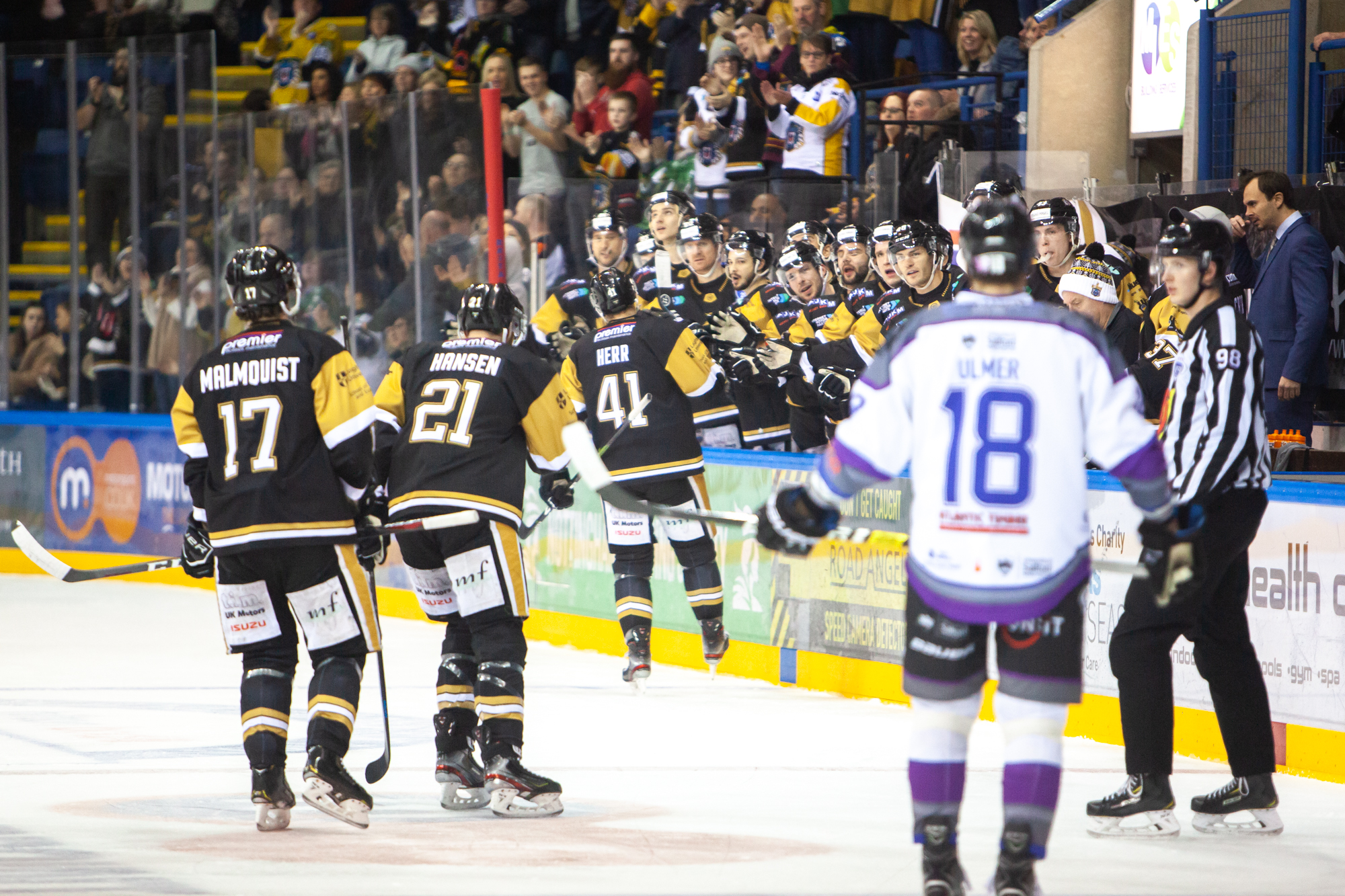 THE NOTTINGHAM Panthers' Director of Hockey Gui Doucet is hoping the run of games coming up will put a smile on everyone's face through December – not least his own!
He told the website today : "I was miserable on Sunday and the fans saw it on my face at the shirt auction but with all these games coming up there's no time to dwell on it. There's a cup semi-final berth up for grabs in Guildford tomorrow night (Wednesday) and then there are lots of league points through to the New Year, starting on Saturday when the Dundee Stars visit us. The fans can help by coming in numbers and we can help the fans by upping our game from nearly winning to actually winning. We didn't cash in on the away victory in Cardiff last weekend but we can do so at the other December games."
There'll be a pre-Christmas feel to the game on Saturday with the Sally Army band in the foyer and more. It's a chance to grab more Christmas presents too with the merchandise in the shop PLUS the skyline shirts, the book, the calendar and the quiz annual from the foyer market stall.
The box office is reporting strong ticket sales and you can grab yours from 0843 373 3000, by visiting the box office or by clicking here to buy online. Saturday's match is sponsored by Jeremias Chimney Systems.
We reported around two hundred seats still available in the home blocks for Boxing Day and New Year's Eve when we updated fans yesterday. There have been getting on for a hundred sales for each of those games in the last 24 hours so the advice is to buy as soon as you can so you don't miss out.
A FESTIVE TREAT OF PANTHERS' ICE HOCKEY:
THIS SATURDAY AT SEVEN v DUNDEE
BOXING DAY AT FOUR v COVENTRY
NEW YEAR'S EVE AT FOUR v SHEFFIELD
JUST CAN'T GET ENOUGH!