191218 | Buble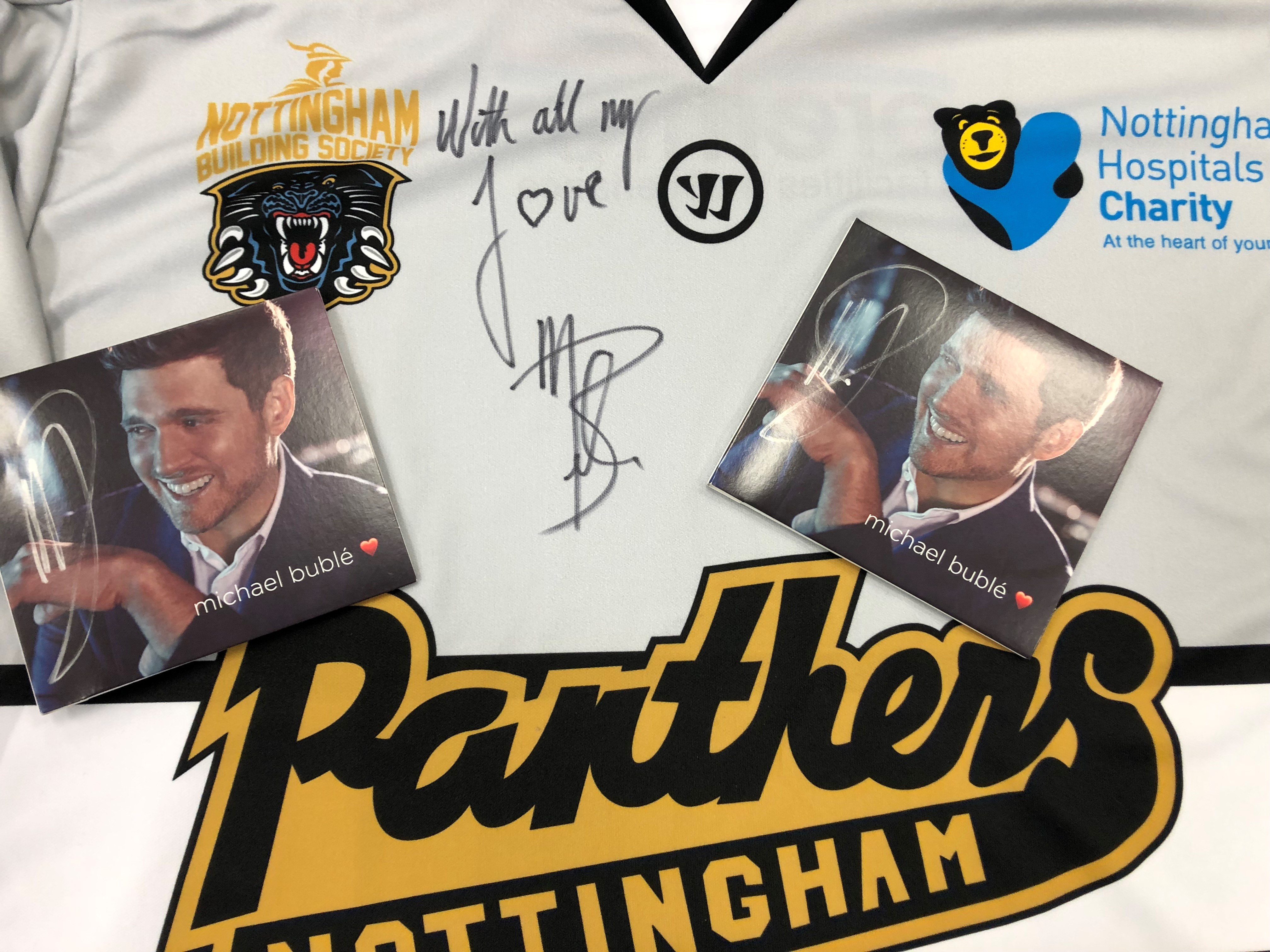 The auction for the Michael Buble-signed-Panthers' shirt has closed, with a winning bid of £470!
Michael Buble's generosity has already boosted the Panthers' fund-raising for their Have-A-Heart campaign.
At the white Continental Cup shirt auction we threw in the two signed CDs he kindly donated and the bids flew in until £165 was added to the funds for the Trent Cardiac Unit at the City Hospital in Nottingham.
Now the bidding for the first of the two Buble-signed-Panthers' shirts is drawing to a close today.
We have a signed green jersey for later in the year but up for grabs today is a Michael Buble signed Christmas special shirt with the Nottingham skyline design.
"Mr Christmas" kindly signed the shirts during his brilliant two gig visit to the Motorpoint Arena.
Although the superstar didn't have time to lace up his skates with the team this time around (he skated with Panthers last time he was in Nottingham), he volunteered to help our fund raising for the Trent Cardiac Unit by signing a couple of shirts and donating the signed albums.
The skyline shirt is currently open to bids. Call us on 01159413103 or email us at info@panthers.co.uk.
The flash sale went in a... flash, with all the shirts selling out in 10 and a half minutes!
Meanwhile, Panthers are next in home ice action on Saturday at seven o'clock when they're aiming to shoot down the Dundee Stars, tickets now on sale.
PANTHERS' ICE HOCKEY – JUST CAN'T GET ENOUGH!