IT'S CHRIIIIISTMAAAASSSS AND WE'RE MAKING IT A BLACK AND GOLD NIGHT WHEN HOCKEY RETURNS TO SATURDAY NIGHT WITH THE VISIT OF DUNDEE THIS WEEKEND!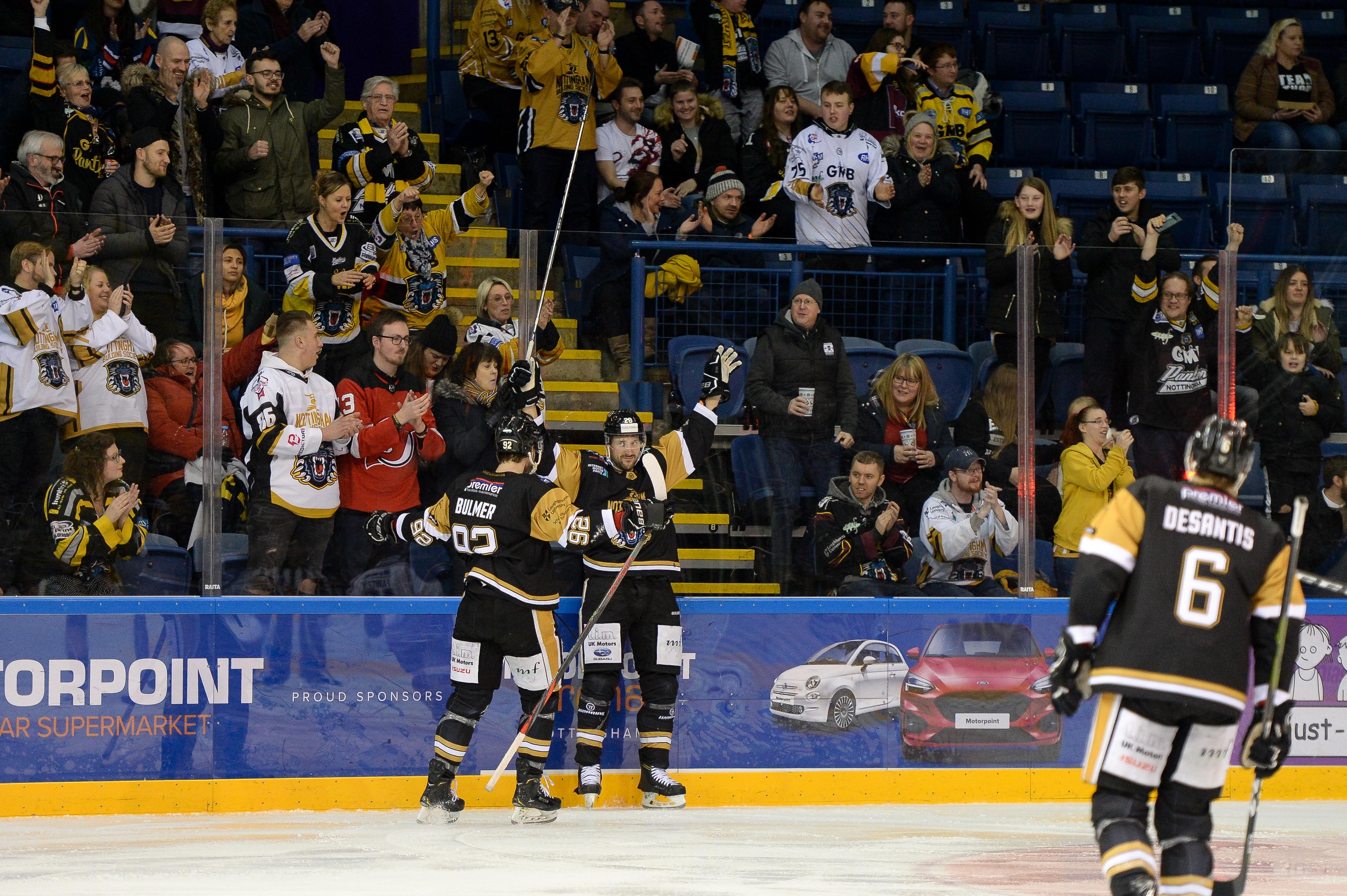 We've got the Salvation Army band lined up to give the foyer a true Christmas atmosphere for fans as they arrive for Saturday's game between THE NOTTINGHAM Panthers and the Dundee Stars.
Panthers are in Guildford tonight defending a four goal lead in the Challenge Cup quarter-finals and then it's back to important league action starting at home on Saturday. We're hoping fans will "decorate" the building with as much black and gold gear as they can wear.
Saturday night is hockey night again and it's our last home game before Christmas. You can stock up with tons of merchandise at the shop and at the stand we've got the replica Festive skyline design shirts, but sales have gone well and sizes are getting limited.
We've got a handful of small, medium and odd ones in large, XXL and XXXL.
The pups and pucks calendar will make a great stocking filler and the Panthers Quiz Annual will give any Panthers' family lots to do as the turkey and pudding goes down.
The charity book set against a Panthers backdrop will be on sale from the merch stand as well.
The game is sponsored by Jeremias Chimney Systems and the latest edition of the match magazine with a chance to win a #9 Champions Hockey League jersey will be on sale at just £3.
Ticket sales are fairly strong for the game so a big prize is guaranteed in the popular fifty-50 draw, the more tickets you buy – the bigger the prize and there'll be a shirt up for grabs in the shirt off his back raffle too.
Kick start your Christmas week with THE NOTTINGHAM Panthers….JUST CAN'T GET ENOUGH!