191221 | Christmas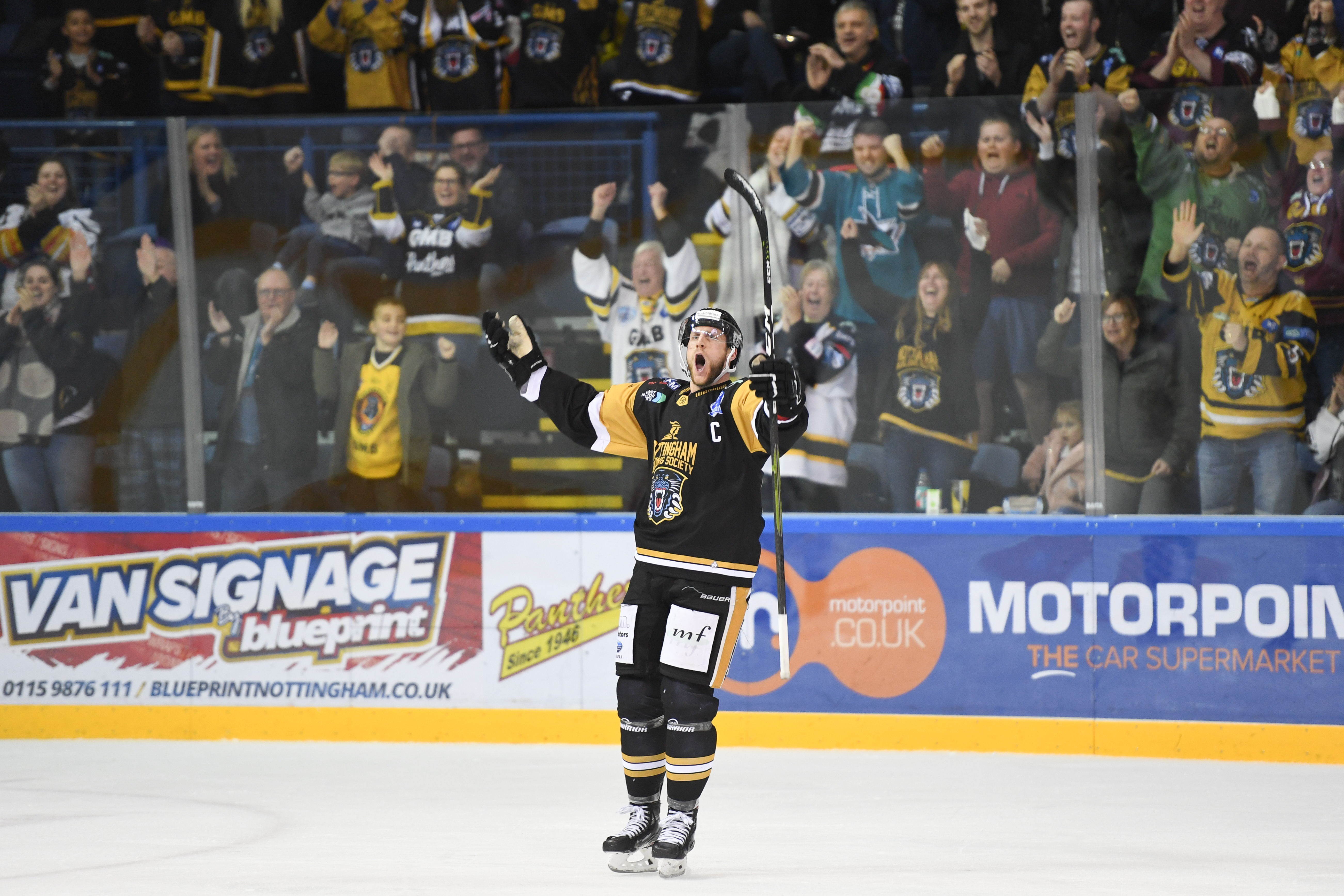 Saturday night is a black and gold hockey night when The Nottingham Panthers take on the Dundee Stars to kick-start Christmas with a night of sports entertainment and more.
The match starts at seven o'clock. Good seats are still available and you will be able to pay on the door but a big crowd is already booked in and there'll be a great festive atmosphere.
The match is sponsored by Jeremias Chimney Systems, who also sponsor PanthersTV, and they're wishing all the fans a Happy Christmas.
Santa and the Round Table will be at the game. The Sally Army band will be at the game. Jason DeSantis and Brett Perlini will be at the game but sadly not playing, they're side-lined by injury, so they'll be at the merch stand in the foyer signing autographs from 6.15pm.
There are bucket-loads of present ideas in the shop and there are still a few tickets available to give as presents for the big games on Boxing Day and New Year's Eve AND the merch stand will have our charity pucks and pups calendar, our superb Quiz Annual, our charity book and the last of the replica festive skyline design shirts.
Match tickets are available from the box office in person, from 0843 373 3000 or by clicking here to buy online.
SEE YOU THERE!
PANTHERS' ICE HOCKEY – JUST CAN'T GET ENOUGH!