191222 | Festive Fixtures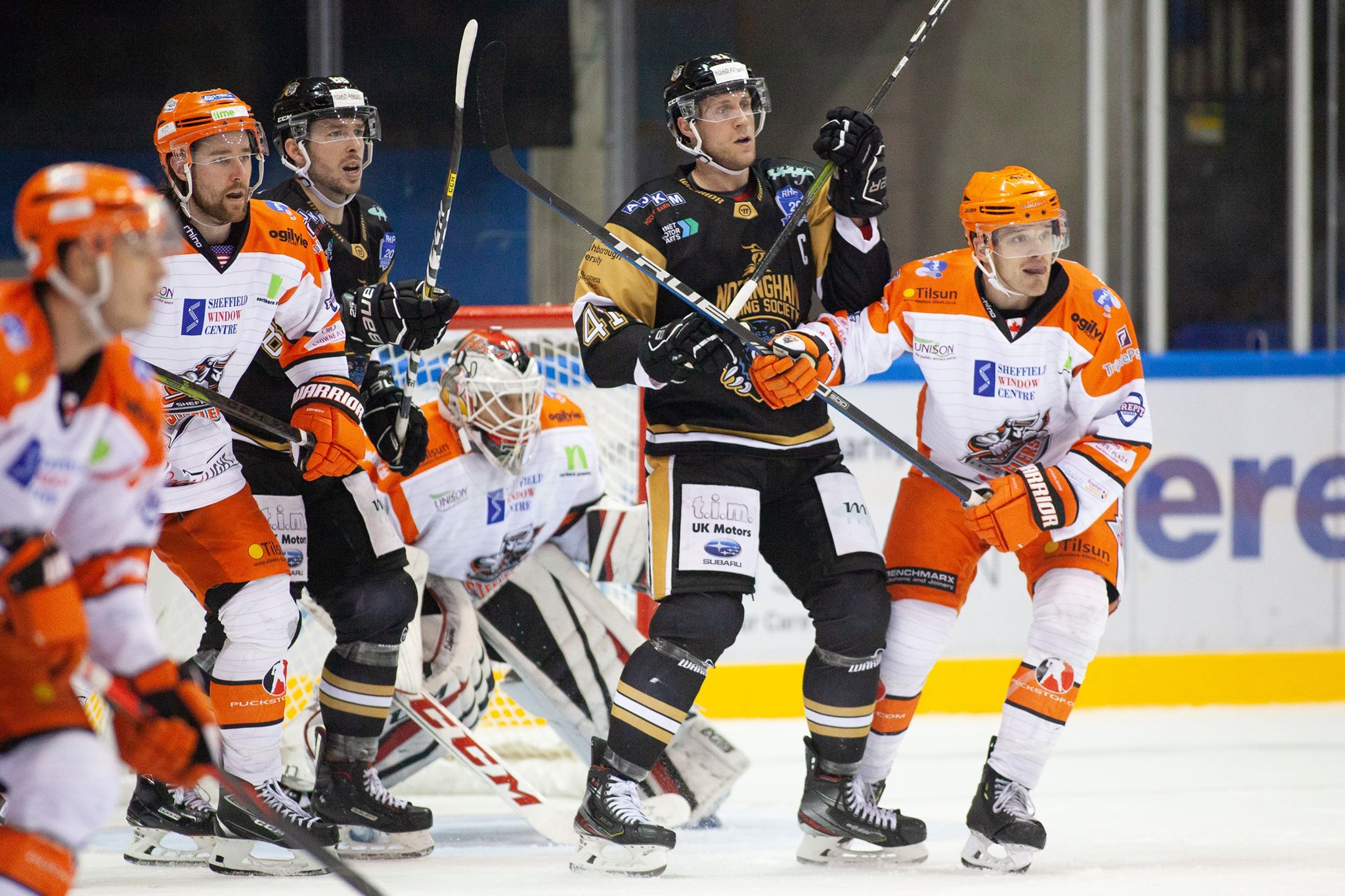 The latest news from the box office sees the "SOLD OUT" notices dusted down for New Year's Eve and Boxing Day isn't far behind.
THE NOTTINGHAM Panthers face the Coventry Blaze on Boxing Day and the Sheffield Steelers on New Year's Eve. Both games face-off at four o'clock. Both matches are sponsored by the AJKM Hockey Barn.
For Boxing Day there are around 30 seats available in the away section block 2.
Block 1 has been designated a home block, at least for the time being, and there are seats available in good numbers, as there are in block 19. In all the other blocks there are just single seats available.
The so-called sight-line seats are on sale but have to be bought in person from the box office.
On New Year's Eve there are single seats available in seven blocks and apart from that the bowl is sold out. Individual seats in the executive boxes are being released for sale as and when the boxes become available.
Panthers office will be chasing up on the so-called sponsors returns this week for both matches and these will be released for sale (if there are any) as soon as possible. We'll keep you up to date.
The box office is on 0843 373 3000 or you can click here to buy online.
THE LOUDER THE ROAR – THE BIGGER THE SCORE!!
PANTHERS' ICE HOCKEY – JUST CAN'T GET ENOUGH!!
SEE YOU THERE!!