191223 | Charity Shirts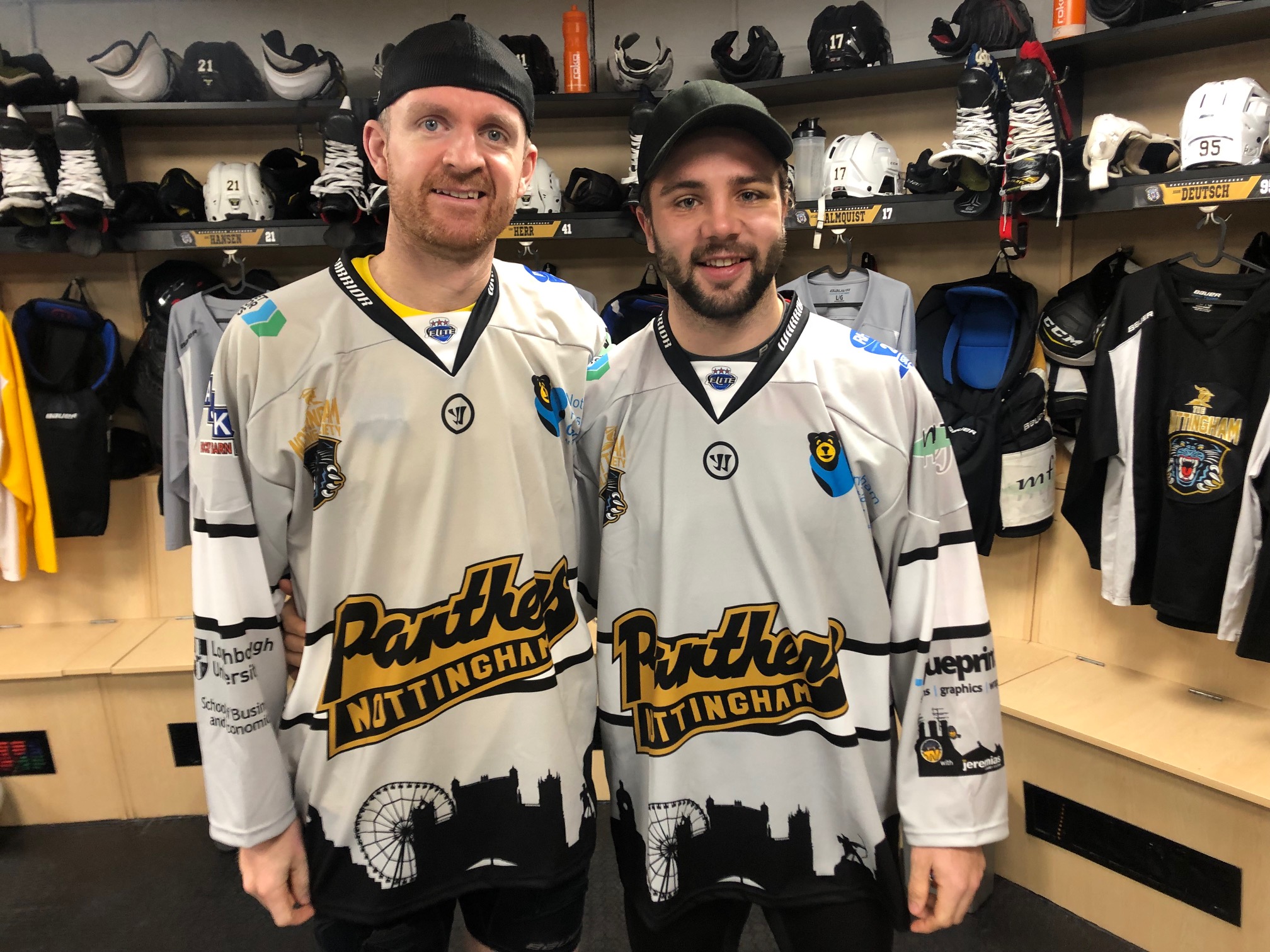 Designed by fan James Duffy THE NOTTINGHAM Panthers will be wearing their special Christmas charity skyline design jerseys at home against Coventry and Sheffield over the festive period.
There was a limited edition replica run of these shirts before Christmas, the majority were sold but we've got some sizes left over which will go on sale at the game on Boxing Day at the same prices, £70 adults £50 small, that will have been signed by the entire team.
If you've got some Christmas money to spend the shirts are available strictly on a first come first served basis from the merchandise stand in the foyer (cash or cheques made out to Nottingham Hospitals Charity). Panthers are raising funds for their Have A Heart season, with all profits going to the Trent Cardiac Unit.