191225 | Christmas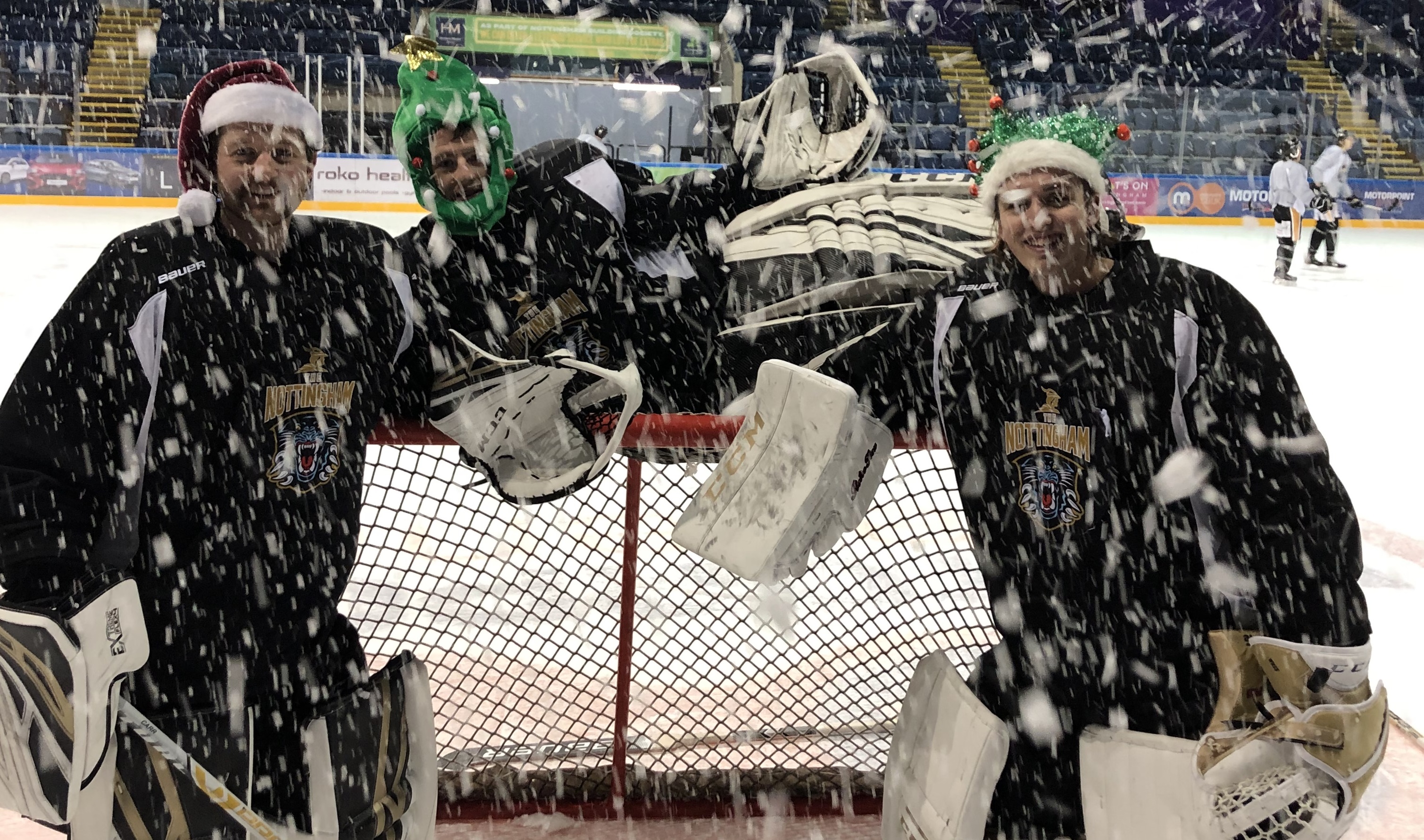 THE NOTTINGHAM Panthers wish all their fans and sponsors a very Happy Christmas. The players and staff at the club would also like to wish everyone a healthy New Year in 2020.
Director of Hockey Gui Doucet said : "It's a great time of year and a time when the fans' support means even more to us. We'll be doing our best to make it a successful holiday period for fans on the ice as well as, we hope, off it too!"
Gary Moran, General Manager, added; "I've ended the year with hernia surgery after starting it with a little bit of an open heart operation but thanks to the skills and expertise and care of our wonderful NHS I'm here to celebrate the best time of year with my wonderful grandkids and the rest of the family.
"In a season of raising funds for the Trent Cardiac Unit and on behalf of our Have-A-Heart ambassadors, Abigail, Tommy and Lewis we'd like to add our sincerest best wishes for the holidays. Remember the awareness side of our campaign too. If you have any worries about your heart in 2020 get a visit booked in for a check-up with your doctor.
"I had a bad turn at the gym but thanks to that I had checks and we found out I needed surgery. They said they could fix me and they have. Don't risk it not being indigestion, don't be afraid of what it might be, these people can do amazing things, let them make sure and you could be around your own grandkids at Christmas for a long time to come!
"HAPPY HOLIDAYS FROM THE PANTHERS!"