191226 | SOHB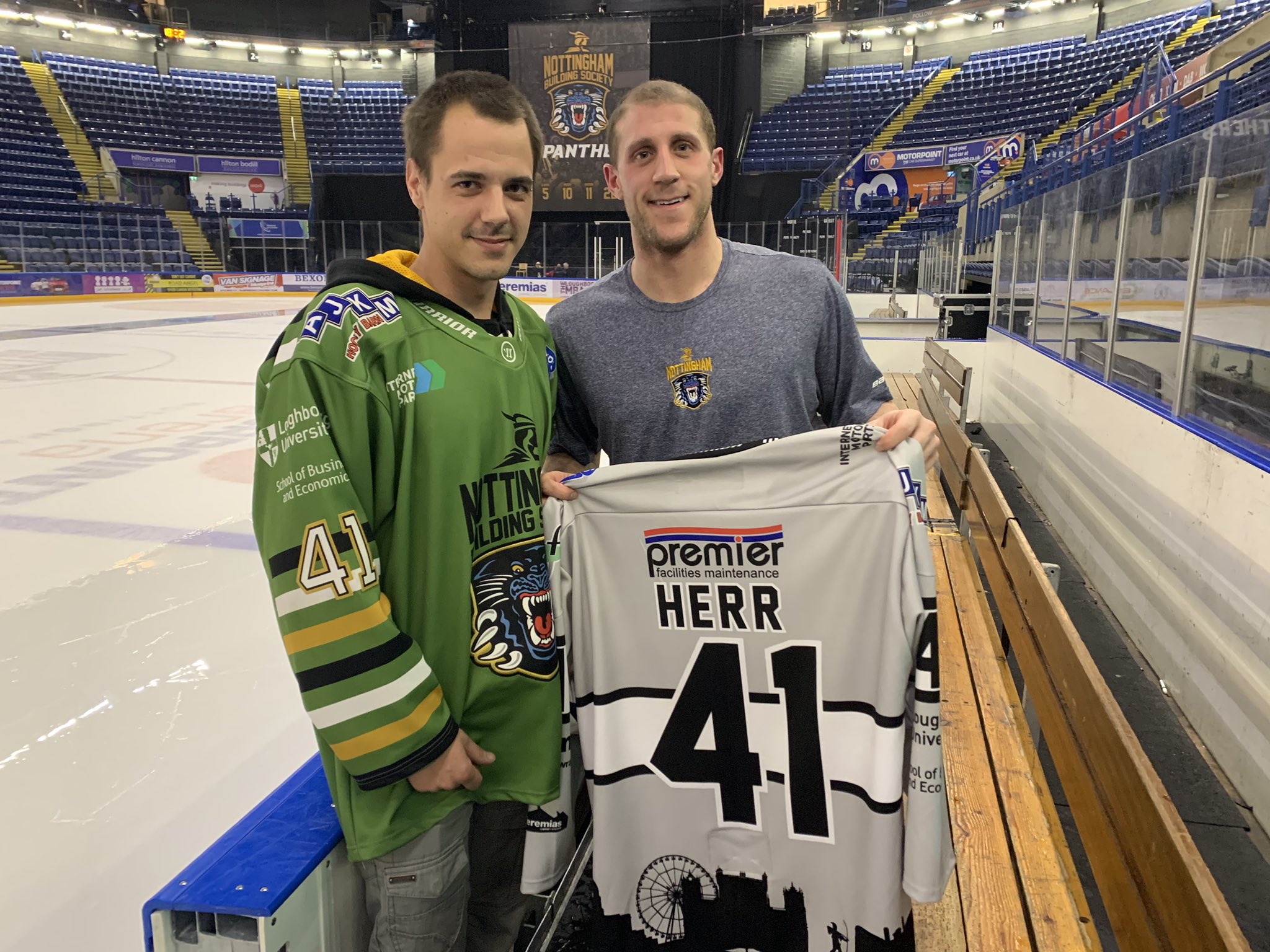 Nathan Waters, from Hilton in Derby, won Sam Herr's gameworn Nottingham green jersey earlier this season and at the Boxing Day game against the Blaze he took home the Panthers' captain's skyline jersey!
Nathan's in his second year as a fan of THE NOTTINGHAM Panthers and his first as a season ticket holder.
It's safe to say that season ticket is proving to be a good luck charm when it comes to the "Shirt Off His Back" raffle!