191227 | Charity Jerseys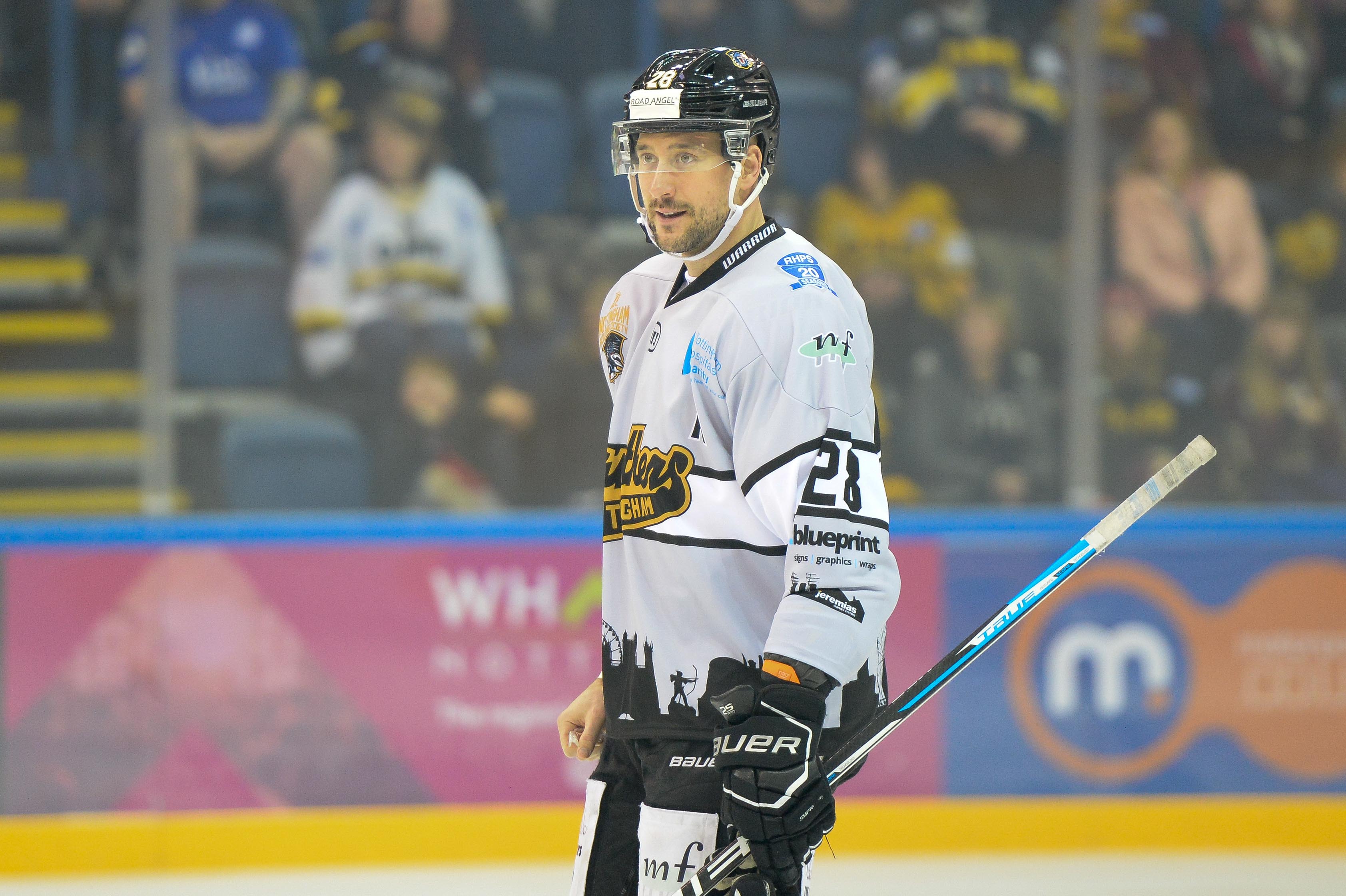 THE NOTTINGHAM Panthers' Equipment Manager held his hands up after the team had to switch their charity shirts for their traditional black jerseys for periods two and three and, as it turned out, overtime on Boxing Day.
He told the post-game "After the Roar" podcast he had forgotten to forewarn the visitors and that's why Panthers ended up in grey jerseys and the Blaze in white.
The colours were too close and at the referees' request Panthers switched after the first twenty minutes. "Entirely my fault, I've apologised to both teams," said Adam Goodridge afterwards.
The skyline design shirts will be back on show on New Year's Eve.
"I've already warned Sheffield about the colour change and everything is agreed," added Adam.
The game-worn charity shirts will be sold in the new year to help with the fund-raising efforts for the Panthers' Have A Heart campaign, probably after the home game on Sunday February 2nd.