191227 | Matheson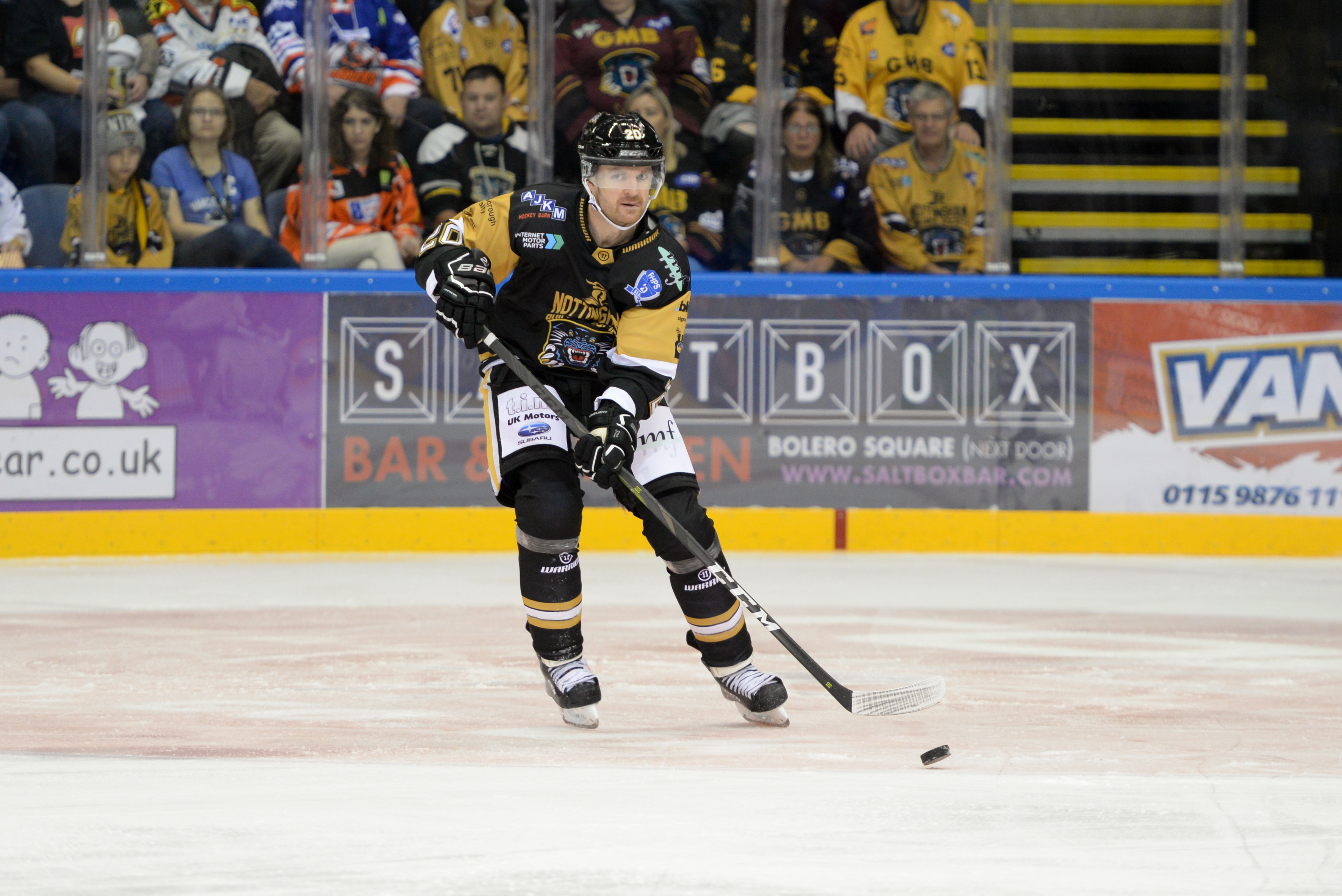 EIHL PRESS RELEASE:
Nottingham Panthers had a good week last week - they advanced to the Challenge Cup Semi-Finals against Guildford, and then recorded home and away wins over Dundee by a combined score of 9-3.
Instrumental in those weekend wins was Mark Matheson, who is our Player of Week 17.
The defenseman clocked up five assists in two games, getting helpers in four of the Panthers' six goals on Saturday in the process. A summer arrival from Sheffield, the Canadian has 7 goals and 14 assists in 26 league games - 24 points overall*.
The 35-year-old, who is also an Assistant Coach with the Panthers, arrived in the Elite League in 2017. Two seasons in Sheffield saw him clock up 80 points in the league and also play in the Continental Cup final. Matheson's solid career saw him bring a wealth of experience to the Steelers, and now Panthers - a spell in Linköping in the SHL, two seasons in France with Rouen, and Champions Hockey League action with both teams.
*Stats accurate at time of writing.