200 seats for home fans left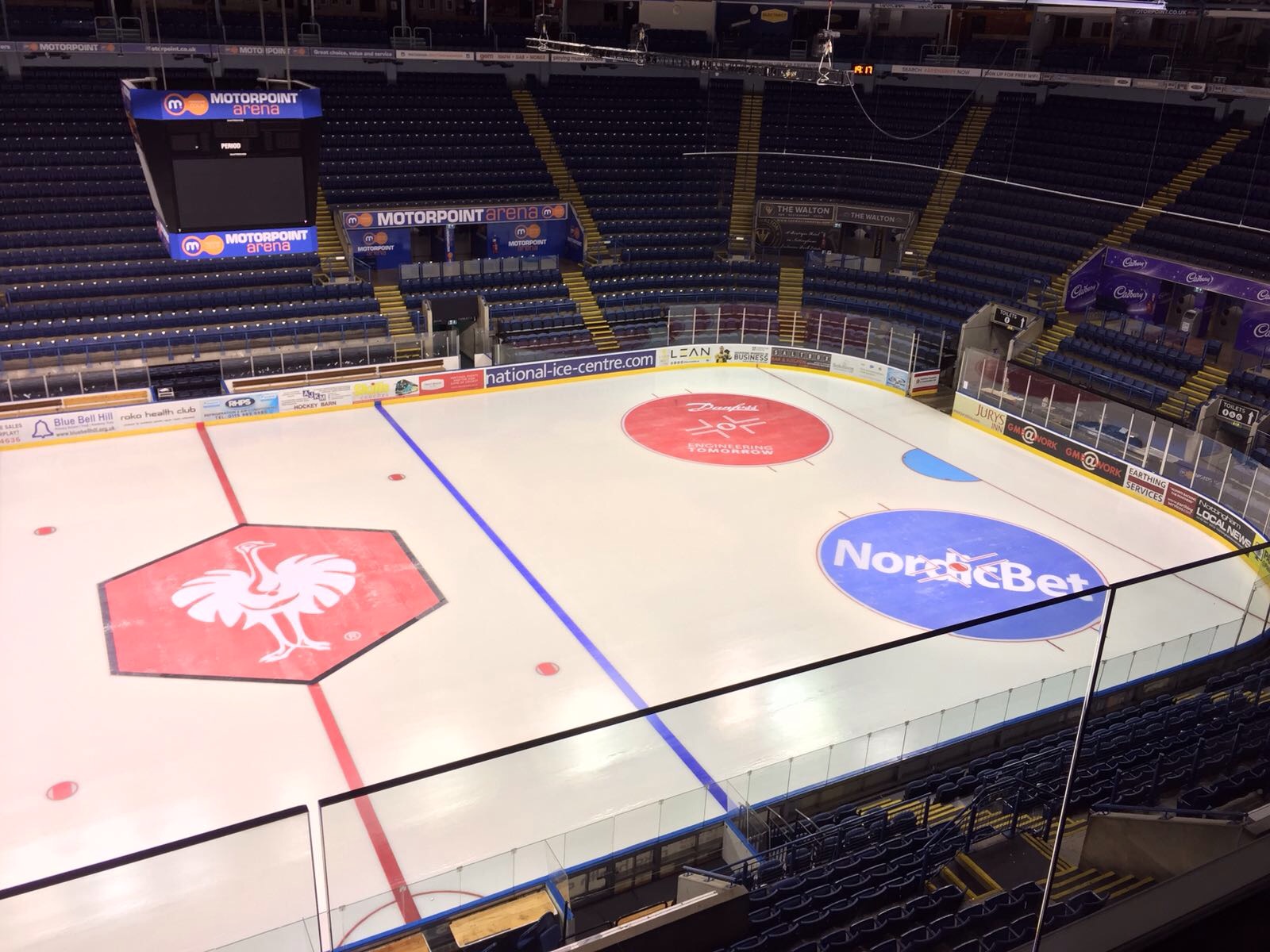 The GMB Nottingham Panthers take part in the biggest club game in the modern era, when they take on Swiss super-club Zurich in the Champions Hockley League tomorrow (Tuesday) night at seven o'clock.
It's the first time any club from Britain has reached the knock-out stages of Europe's top club competition.
Zurich won the first leg 3-1, but the scores of both legs added together will determine who goes through to the quarter-finals.
Panthers have declared 'TUESDAY IS BELIEVE DAY' and are banking on massive home support helping them battle back to re-write the hockey history books once more.
The arena will get further new badging in the build-up to the game tomorrow, when the rinkboards and even the bottom of the glass gets a new look.
Meanwhile, the arena staff have done a great job installing the CHL advertising logos in the ice and the players were practising on the new look surface today.
The box office reports less than 200 seats still available in the home sections in the bowl.
We're looking at trying to get some sponsors/community returns on sale later today also, but it looks like paying on the door may not be possible.
Don't miss the biggest game in British ice hockey club history.
Buy now online, on the phone – 0843 373 3000 – or visit the box office, open 'til 9pm.
THE LOUDER THE ROAR – THE BIGGER THE EURO-SCORE!