200102 | Magazine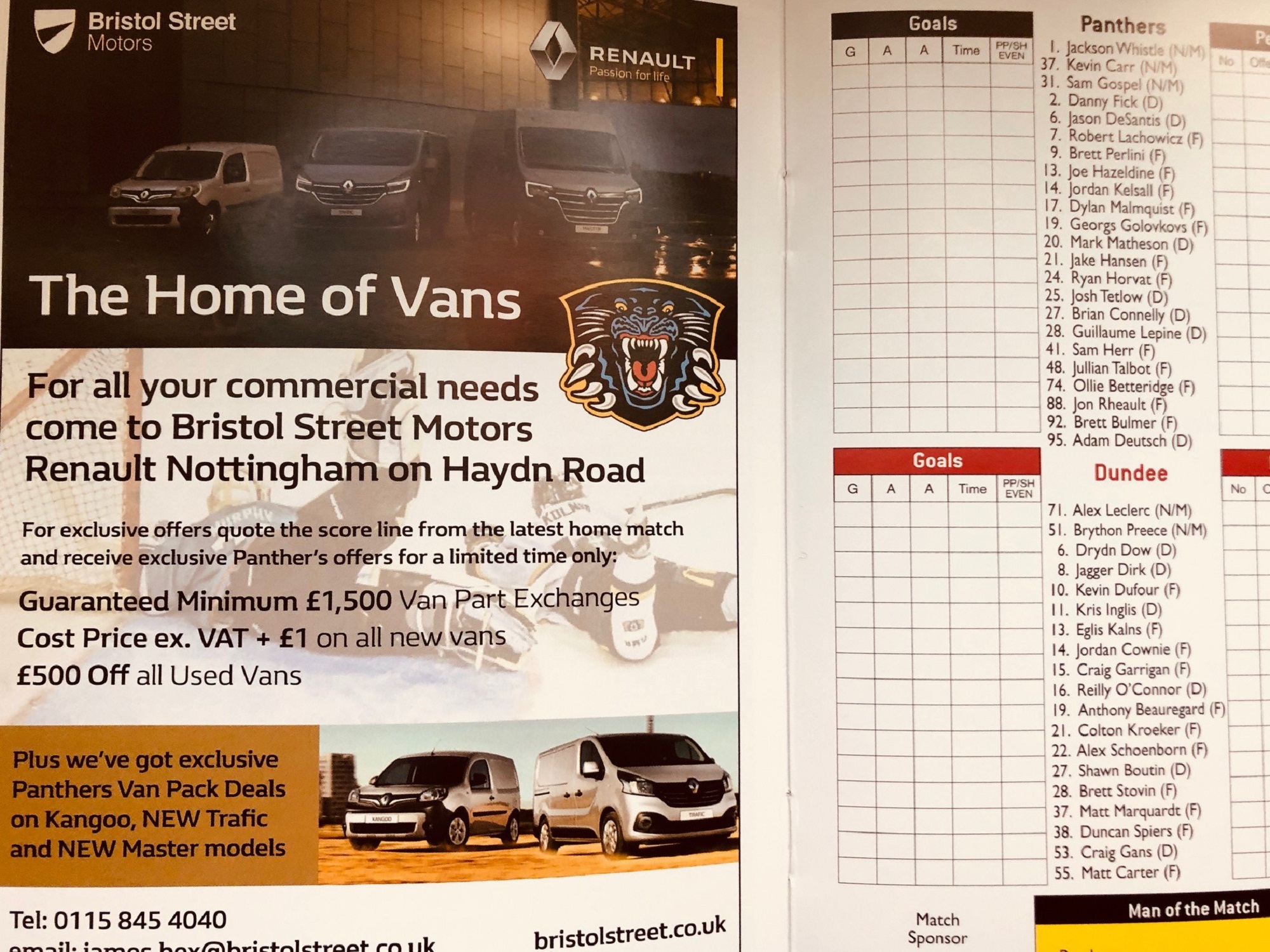 Did you get what you wanted for Christmas? Were your presents up to scratch? Find out the Panthers' players best and worst presents ever in the Nottingham Journal.
Saturday night is hockey night this week and the special issue of the match magazine gets its final outing. It will be on sale all around the concourse.
As well as the special feature on the players and their gifts the magazine includes other festive specials, a host of exclusive photographs, the Where Are They Now feature centres on Trevor "The Robber" Robins, and the inside track player profiles brings you exclusive intel on the likes of defencemen Brian Connelly and Mark Matheson and forwards Ollie Betteridge and Jon Rheault.
And don't forget the free to enter prize draw. Just fill in the form on page 31 and hand it in at the game for your chance to win a #21 CHL game-quality shirt.
Good seats are still available for the match which promises to be a feisty affair. The action starts at seven o'clock on Saturday. Doors open at six o'clock and the magazine is on sale throughout.
For tickets visit the box office, or call 0843 373 3000 or click here to buy online.
PANTHERS' ICE HOCKEY – JUST CAN'T GET ENOUGH! SEE YOU THERE!