200107 | Movie Night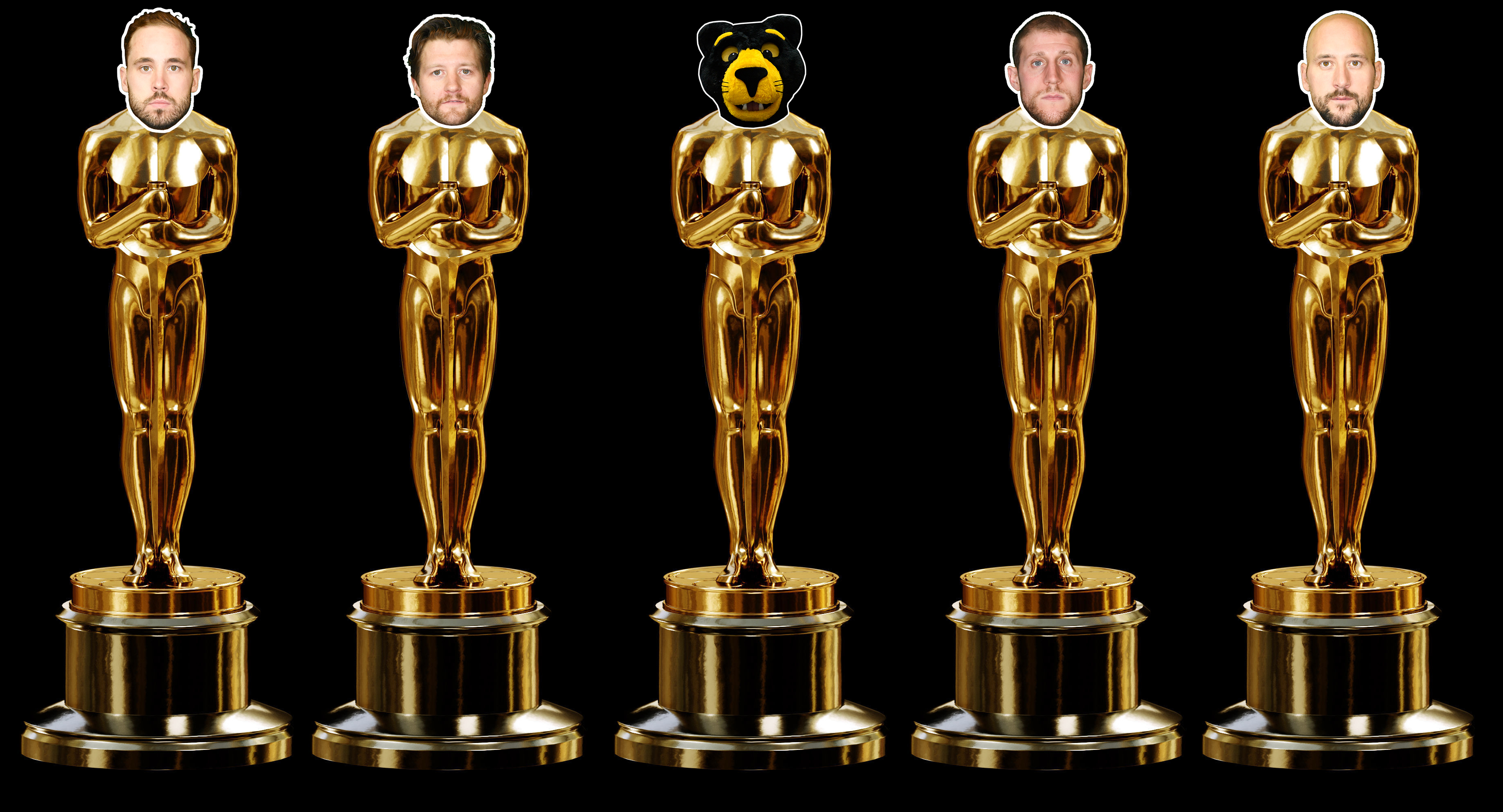 To celebrate the team's homecoming from the Continental Cup Super Final THE NOTTINGHAM Panthers versus the Glasgow Clan clash on Thursday January 16th, face-off 7.30pm, will be our first ever Movie Theme Night.
We've got a complete set of European final jerseys up for grabs. The players will wear their Oscar coloured gold jerseys one last time at the game and after the match they're all going!
Fans are urged to dress up as their favourite movie characters for the game. It was the most popular category in our recent fans' poll for a themed night.
Paws will pick the best costume in the stands and the winner will get Captain Marvel – Sam Herr's – shirt as their prize.
The rest of the shirts – every one of them – will be up for grabs in a Titanic "Shirt Off His Back" raffle.
And that's not all.
Win, lose or draw in the Super Final when we get home ticket prices will be Falling Down. There's no need to act like Grumpy Old Men after the holidays because for this game we're hoping to give everyone a reason to recognise It's A Wonderful Life when you're supporting your favourite team in black and gold.
Special pricing for this game:
- £15* (adults/concessions) in Gold Blocks
- £13* (adults) and £9* (concessions) in Silver Blocks
- £12* (adults) and £8* (concessions) in Bronze Blocks
Tickets for the game are already on sale and you can get yours by visiting the Motorpoint Arena box office, by calling 0843 373 3000 or by clicking here to buy online.
AND THERE'S MORE ... The season ticket holders "Bring a Buddy" offer, which gives season ticket holders a chance to bring up to two friends for just £5* each, also returns for this game. Buddy tickets can be claimed online (after logging into your account on the Motorpoint Arena website), at the box office or by calling 0843 373 3000.
We've got tons of content planned for the big screen so make sure you come down to the Motorpoint Arena for Movie Night with The Nottingham Panthers on Thursday January 16th and join the Men in Black (and gold)!
*Arena booking and facility fees will be applied at time of purchase.