200124 | Saturday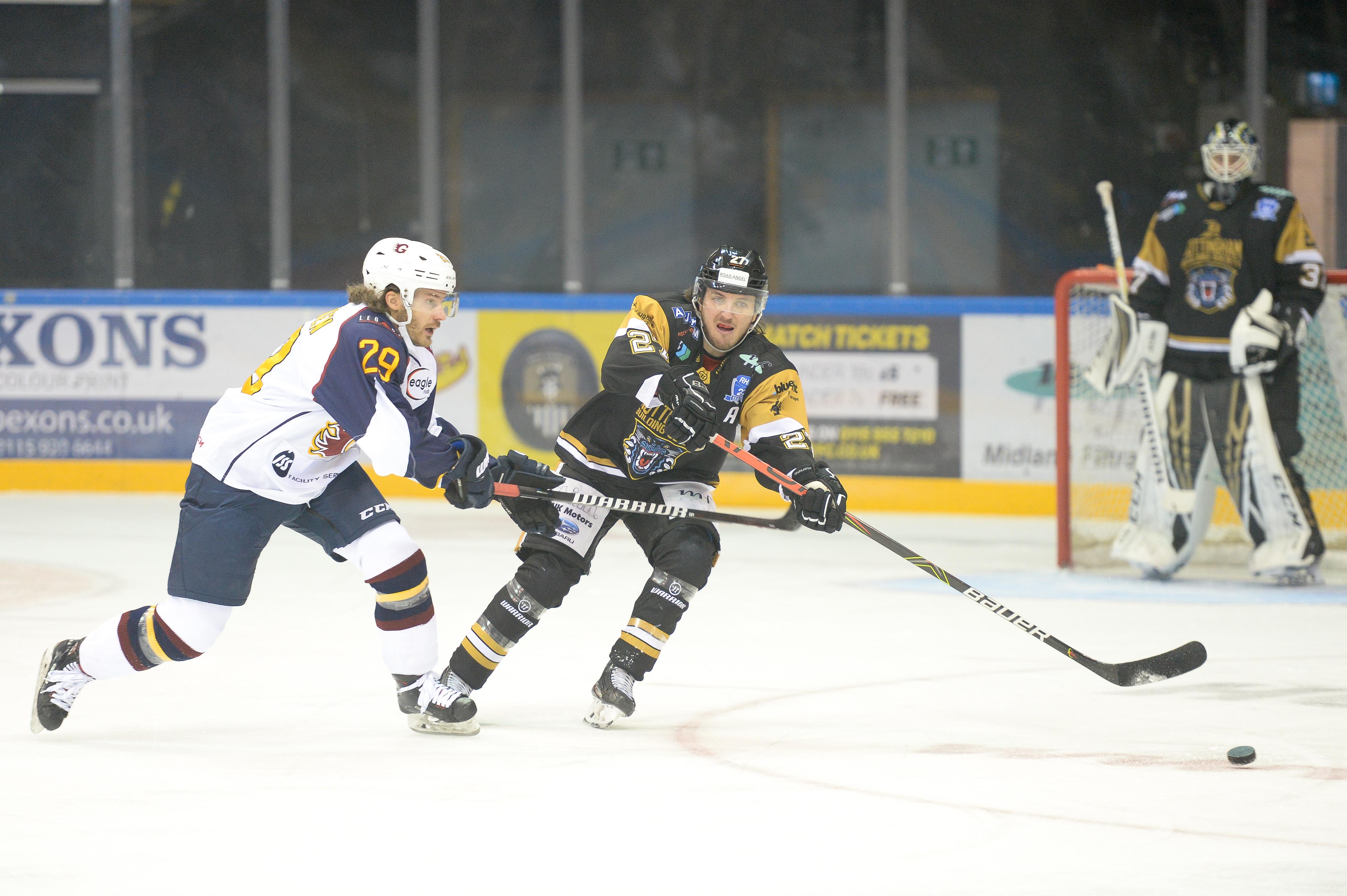 There are now well under a thousand tickets available and counting in the bowl in the Nottingham Blocks for Saturday's home clash in the Elite League with the Guildford Flames.
When the time comes the box office will snag block one from the away section for home fans if necessary so the word is you will be able to pay on the door one way or another BUT for more choice and we're pretty much down to the back few rows and the corners already it'd be best to book in advance.
Call 0843 373 3000, visit the box office or click to buy online here.
A club spokeswoman said this morning: "Saturday night is hockey night for sure. A tremendous atmosphere is ensured. It's the Elite League Pride weekend as well so we'll be getting the message that hockey is for everyone across to a lot of people when the Panthers take on the Flames at seven o'clock on Saturday in a match sponsored by Nottingham Elective Orthopaedic Services."
SEE YOU THERE!