200125 | SOHB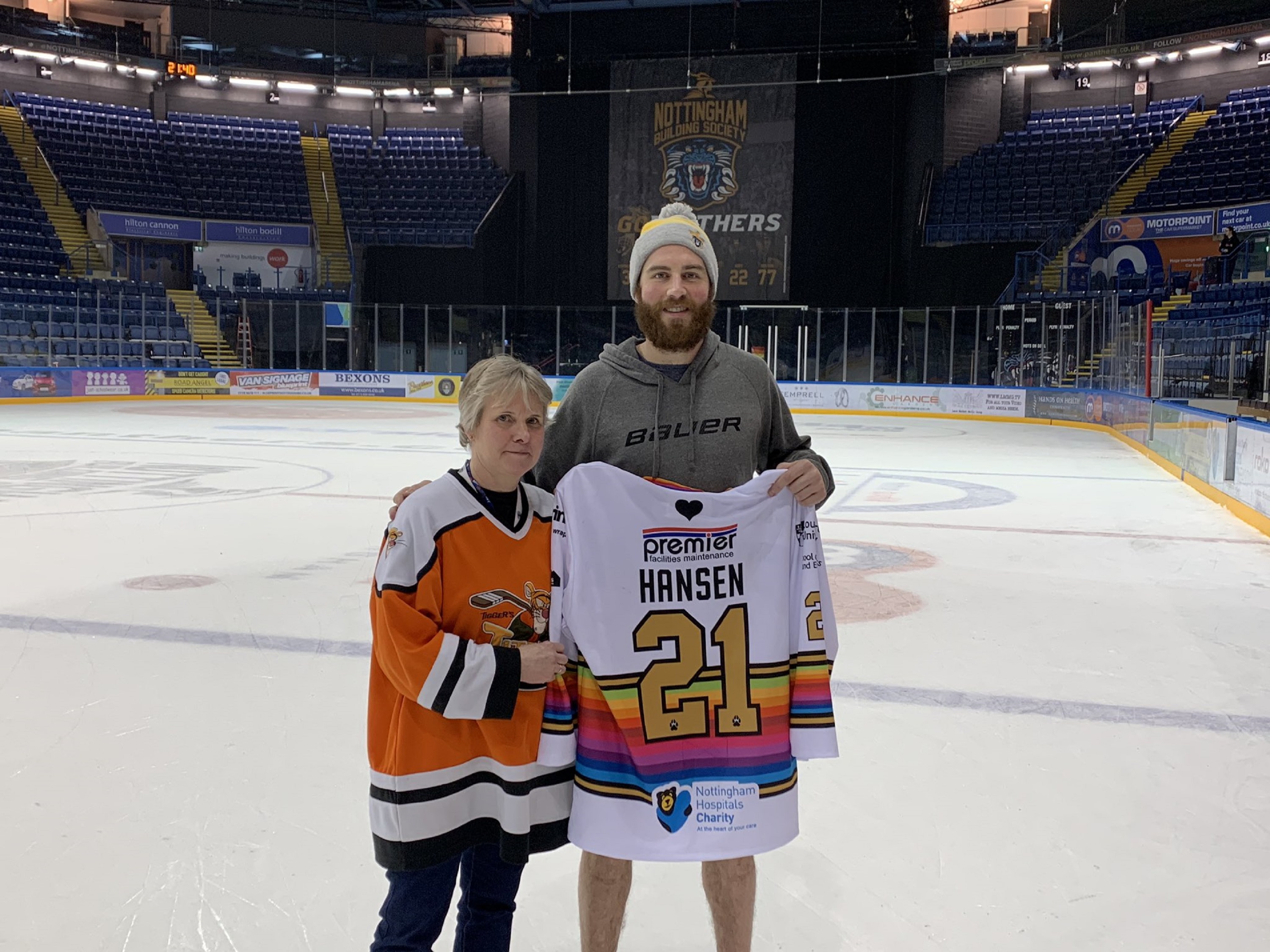 Sue Bailey, from Bilborough, has been a fan of THE NOTTINGHAM Panthers for 38 years now and at Saturday night's game against the Guildford Flame she went home with a very special prize.
Jake Hansen's Valentine's jersey, worn a couple of games early in support of the Elite Ice Hockey League's first ever Pride Weekend as they sport the rainbow design across the middle reinforcing the "Hockey is for Everyone" message, was up for grabs and when DJ Ken Feast read out the winning number Sue, who is a 50-fifty seller at Panthers' home games, checked her tickets and saw she was the winner.
Sue, who's favourite all time player is David Struch, was then escorted down to the Panthers' locker room after the game and presented with her prize by Jake Hansen himself!