200127 | Snobby Bistro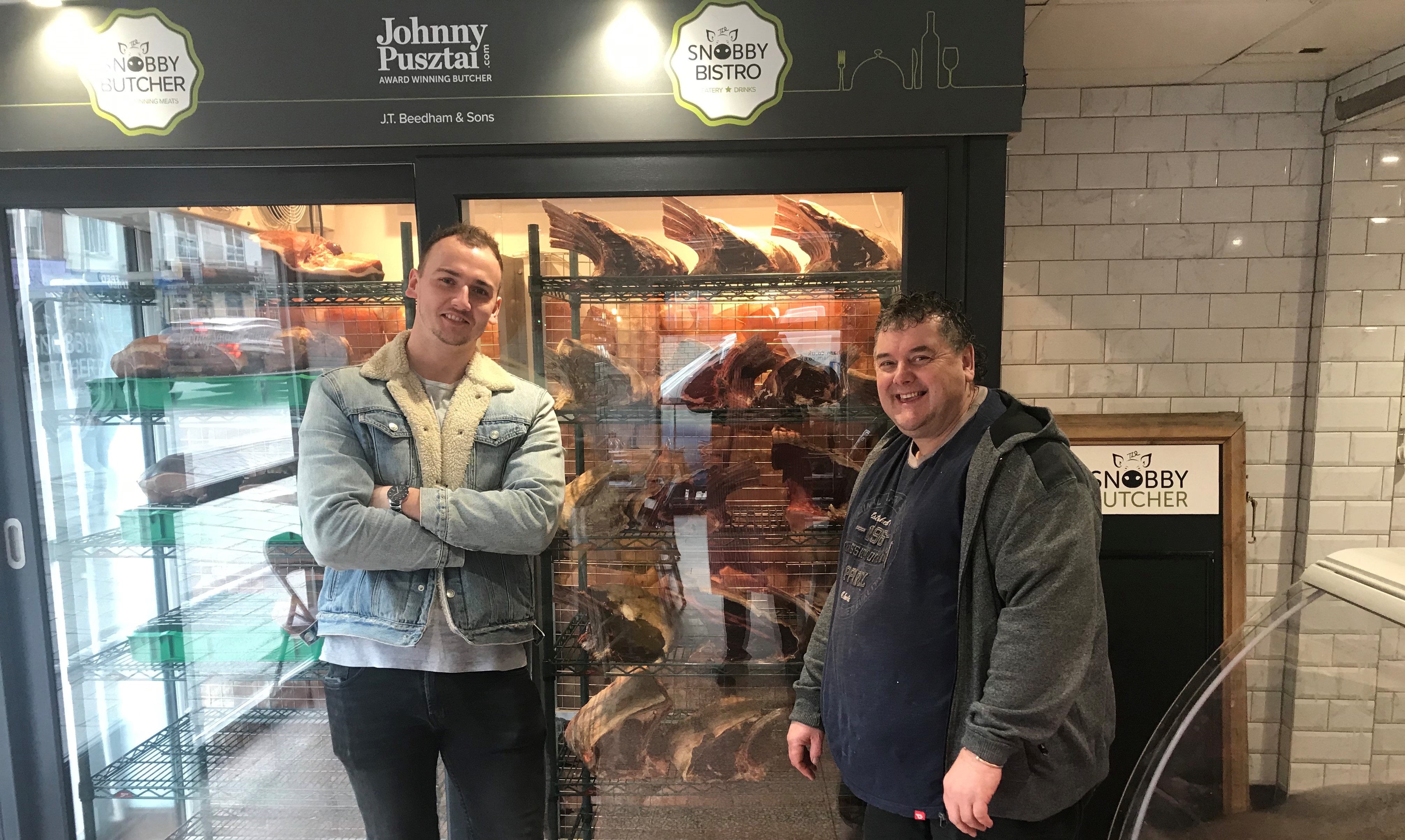 Masterchef (The Professionals) winner Laurence Henry will be our special guest at the big cup game this Wednesday.
And he'll be doing the cooking at our special charity night in March when the Panthers will take over the Snobby Bistro on Mansfield Road for the evening to raise funds for this season's charity effort.
With a celebrity chef doing the cooking, a celebrity butcher providing the food and some very special guest celebrity waiters we're lining up a night to remember as we take this season's fund-raising efforts to another level.
Tuesday March 3rd will see Britain's top butcher and former Panther Johnny Pusztai hosting the special night out with the Panthers.
Laurence and Johnny are currently working on the special five course menu and it will include some special taster dishes, a steak main course and a "pudding". Said Johnny: "We don't do sweets, we don't do afters, we don't do desert courses, here we do PUDDINGS!"
As soon as we have the details the menu will be published here on the Panthers' website. Panthers will be providing a bottle of wine on every table but if you want more we ask that you bring your own and please remember the Snobby Bistro is inside the Snobby Butcher's so dress accordingly, the place is full of fridges and cold stores!
Match night DJ Ken Feast will be on hand to interview the waiters, and the table team will be made up of four or more of the current Panthers' roster.
There'll be specially embroidered aprons up for grabs and a commemorative menu to take home for everyone. Arrivals from 7pm and the food will be served from 7.45pm.
Panthers' GM Gary Moran will be the after-dinner speaker as we try to round off the evening in a fun frame of mind.
Every penny of profit will be going to our season long fund-raising efforts for the Trent Cardiac Unit as part of our "Have-A-Heart" season.
There are just TWO places left. To book your space (£60pp) call the office on 01159413103, email info@panthers.co.uk or visit the VIP desk on level three at the Motorpoint Arena at Wednesday's huge cup game against Cardiff.