200130 | Jersey Auction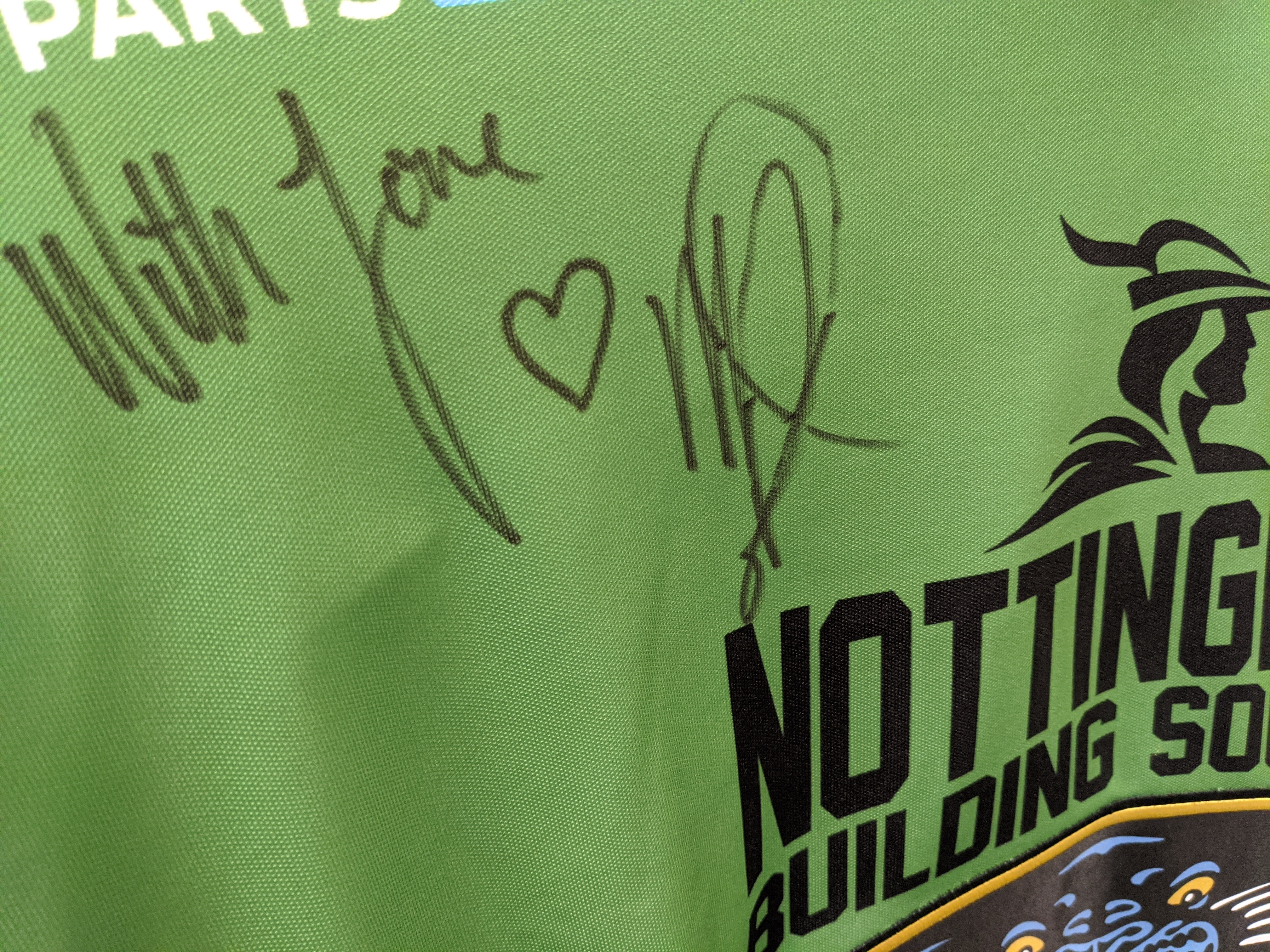 You can call the office or email us with details of your bids if you want to join in Sunday's game-worn shirt auction but can't attend in person.
Remember, all the game-worn SKYLINE DESIGN charity shirts are going under the auctioneer's hammer straight after the home league game against Fife alongside the green jersey signed by singing superstar and worldwide personality Michael Buble.
The jersey is signed "with love, Michael Buble" and is game quality with stitched numbers, #19 on the back and sleeves, stitched crest plus fight strap.
We sold all of the replica shirts of this season's festive design and that means every penny from Sunday's auction will go to our season long fund raising efforts for the Trent Cardiac Unit.
The auction will take place at the arena after the game on level three. The match has a four o'clock start – good seats still available and the hammer will start to fall as soon as the players arrive to start customising your purchases.
If you can't get to the auction in person you can leave what's called a commission bid with the office.
Either call 01159413103 or email us at info@panthers.co.uk. Tell us which shirt you want to bid on, tell us your contact details and name, and tell us your maximum amount. We'll look after the bidding for you and try to get the shirt for you as cheaply as possible.
If you want to leave multiple bids on more than one shirt we will work through them in the order the shirts are sold on the night. We need to know if you want to buy more than one shirt if your bids are successful or you just want to buy a single shirt and then drop out of further lots. The sale order will be determined by the players' arrivals from the locker room.