200130 | Sunday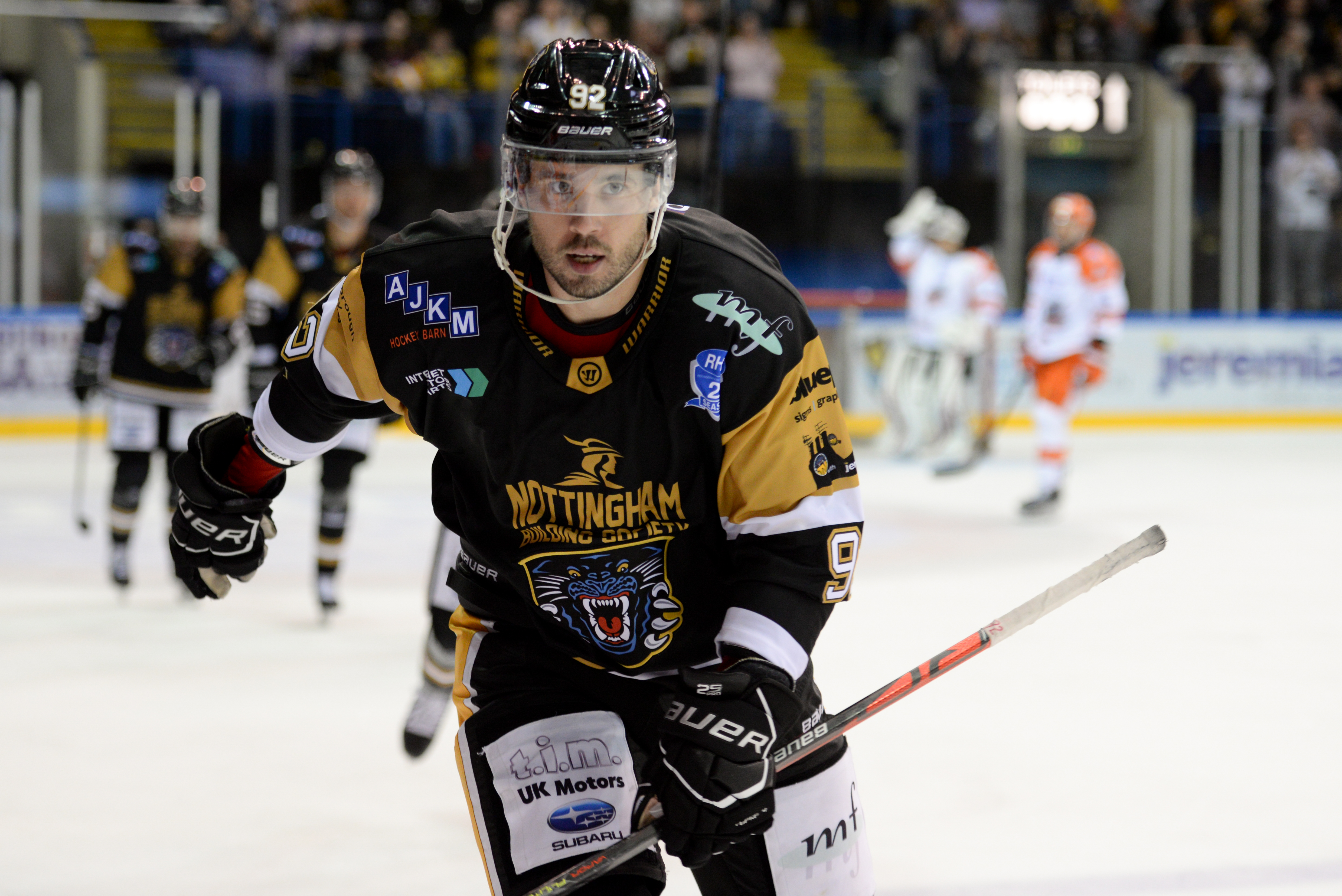 THE NOTTINGHAM Panthers return to action on home-ice this Sunday, face-off at 4.00pm, when the Fife Flyers visit the Motorpoint Arena for another huge game in the Elite League.
Last time the FLyers visited Nottingham Captain Sam Herr scored a dramatic late winner to seal two points for the Panthers, you can see the highlights from that game below on PanthersTV, with Jeremias Chimney Systems.
Brett Bulmer returned to the line-up in last night's Challenge Cup Semifinal second leg, scoring two goals in the process, and he's looking forward to going up against his former team on Sunday.
The forward said: "It was great to get back out there, I wanted to make sure I was ready so I could contribute when I hit the ice again.
"The end result wasn't what we wanted but we're looking forward to getting back out there on Sunday in front of our fans as we owe them a full 60 minute performance, it's also always special to go up against one of your former teams too so on a personal level it adds that extra edge for me."
You can book your tickets by visiting the box office, calling 0843 373 3000 or by clicking here to buy online.