200131 | Waiters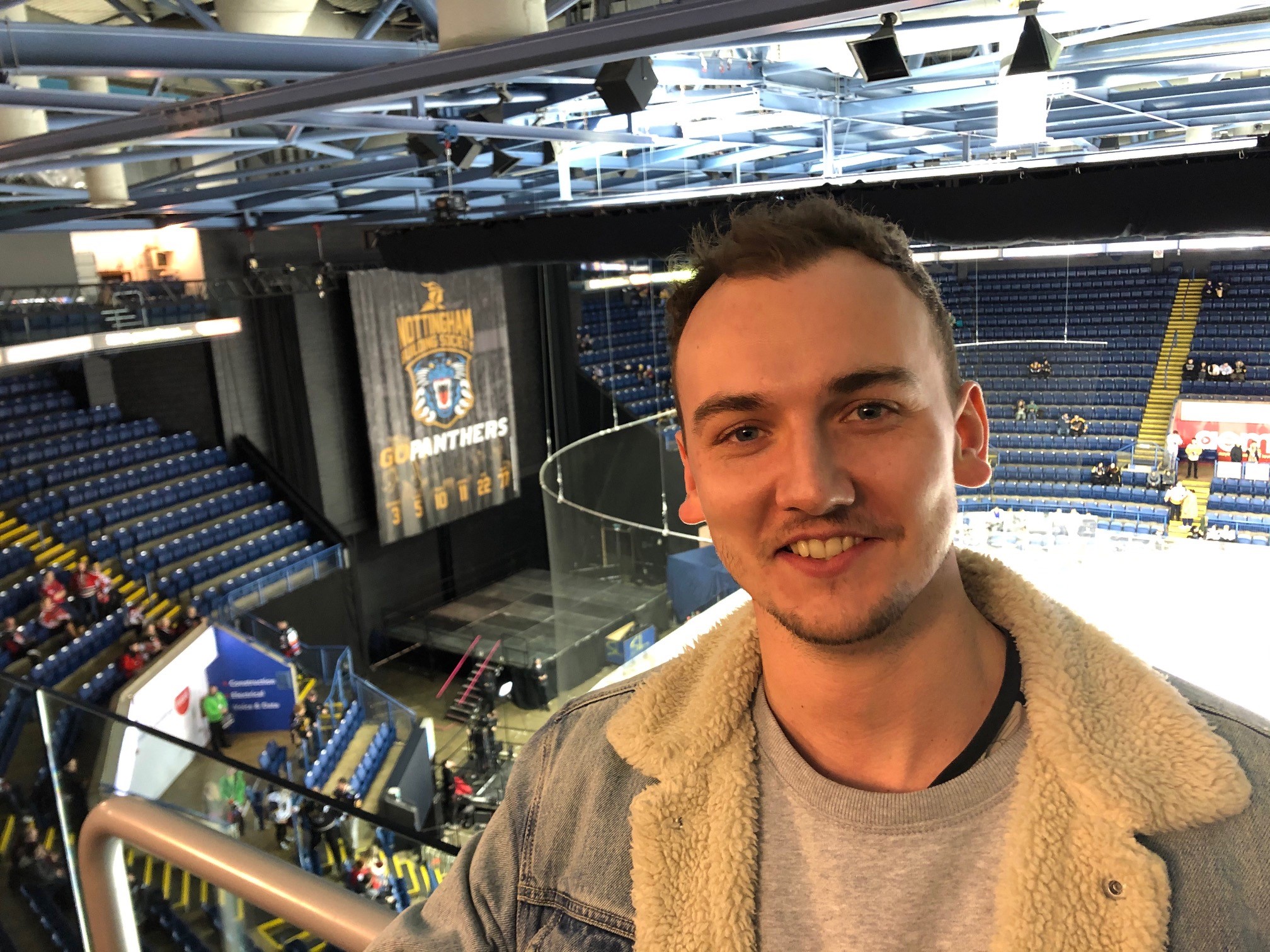 Masterchef (The Professionals) winner Laurence Henry dropped the puck and was our guest at the last home game. Now he has unveiled the menu for the big meal night out when the Panthers take over the Snobby Bistro on Mansfield Road for the evening to raise funds for this season's charity effort.
We can reveal that waiting on customers that night will be OLLIE BETTERIDGE, KEVIN CARR, GEORGS GOLOVKOVS AND SAM HERR!
What a line-up!
AND here's the menu:
There will be a vegetarian alternative but based at the Snobby Bistro, inside the Snobby Butcher, you would expect a mouth-watering food line-up like this:
Starters:
Panthers' grandslam – Kowalski brick, Bergin burger, Panthers' sizzling slapshot sausage
Lamb's heart ragu with pickled roots and aged Parmesan
Goulash soup
Main course:
Choose between sirloin or rib eye steak
Puddings:
Chocolate Orange
Ice cream
Eton Mess
With a celebrity chef doing the cooking, a celebrity butcher providing the food and our line-up of very special guest celebrity waiters it should be a gastronomic night to remember. It takes place on Tuesday March 3rd with Britain's top butcher and former Panther Johnny Pusztai hosting the special night alongside the Panthers and Laurence.
Panthers will be providing a bottle of wine on every table but if you want more we ask that you bring your own and please remember the Snobby Bistro is inside the Snobby Butcher's so dress accordingly, the place is full of fridges and cold stores!
Match night DJ Ken Feast will be on hand to interview the waiters, there'll be specially embroidered aprons up for grabs and a commemorative menu to take home for everyone. Arrivals from 7pm and the food will be served from 7.45pm.
Panthers' GM Gary Moran will be the after-dinner speaker as we try to round off the evening in a fun frame of mind.
Every penny of profit will be going to our season long fund-raising efforts for the Trent Cardiac Unit as part of our "Have-A-Heart" season.
There are just TWO places left. To book your space (£60pp) call the office on 01159413103, email info@panthers.co.uk or visit the VIP desk on level three at the Motorpoint Arena at Wednesday's huge cup game against Cardiff.