200131 | Weekend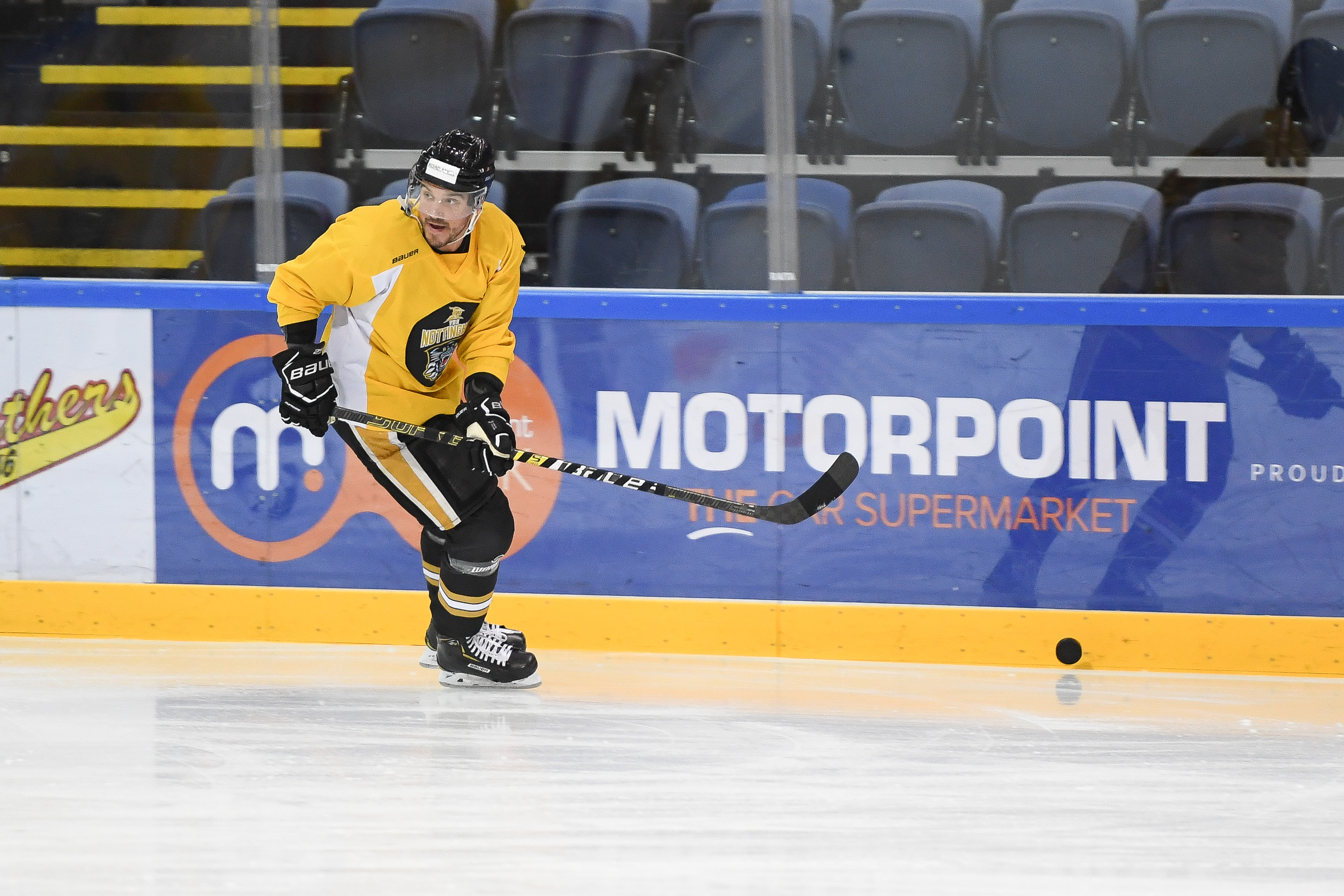 New signing Mathieu Tousignant has been cleared to play and he will be wearing his new #43 Panthers' jerseys for the first time this weekend.
The former AHL star trained with his new team mates today and admits he can't wait to get started in the black and gold.
Panthers are in Sheffield tomorrow (Saturday) and Sunday's game against Fife – sponsored by Bristol Street Motors Renault – is the last home game for a fortnight with GB coming in next weekend.
"The title race is getting hotter and we did ourselves no favours last weekend so the players know what's on the line, Sunday is a BIG game," said director of hockey Gui Doucet.
Asked if he still believes, Doucet added: "OF COURSE!"
There's a charity shirt auction after the game on Sunday, and we're back in black with Brett Bulmer's shirt up for grabs in the shirt off his back raffle and a big cash prize guaranteed in the fifty-50 prize draw.
Said new signing Mathieu: "I've only been here for half a day and I've heard so much about the home fans in Nottingham. I can't wait to get out there!"
Good seats will be available right up until face-off on Sunday (warm-up starts at 3.20pm).
To book earlier than that and enjoy more choice visit the box office at the Motorpoint Arena in person, call 0843 373 3000 or click here to buy online.
PANTHERS' ICE HOCKEY – JUST CAN'T GET ENOUGH!
SEE YOU THERE!