200202 | Debut Day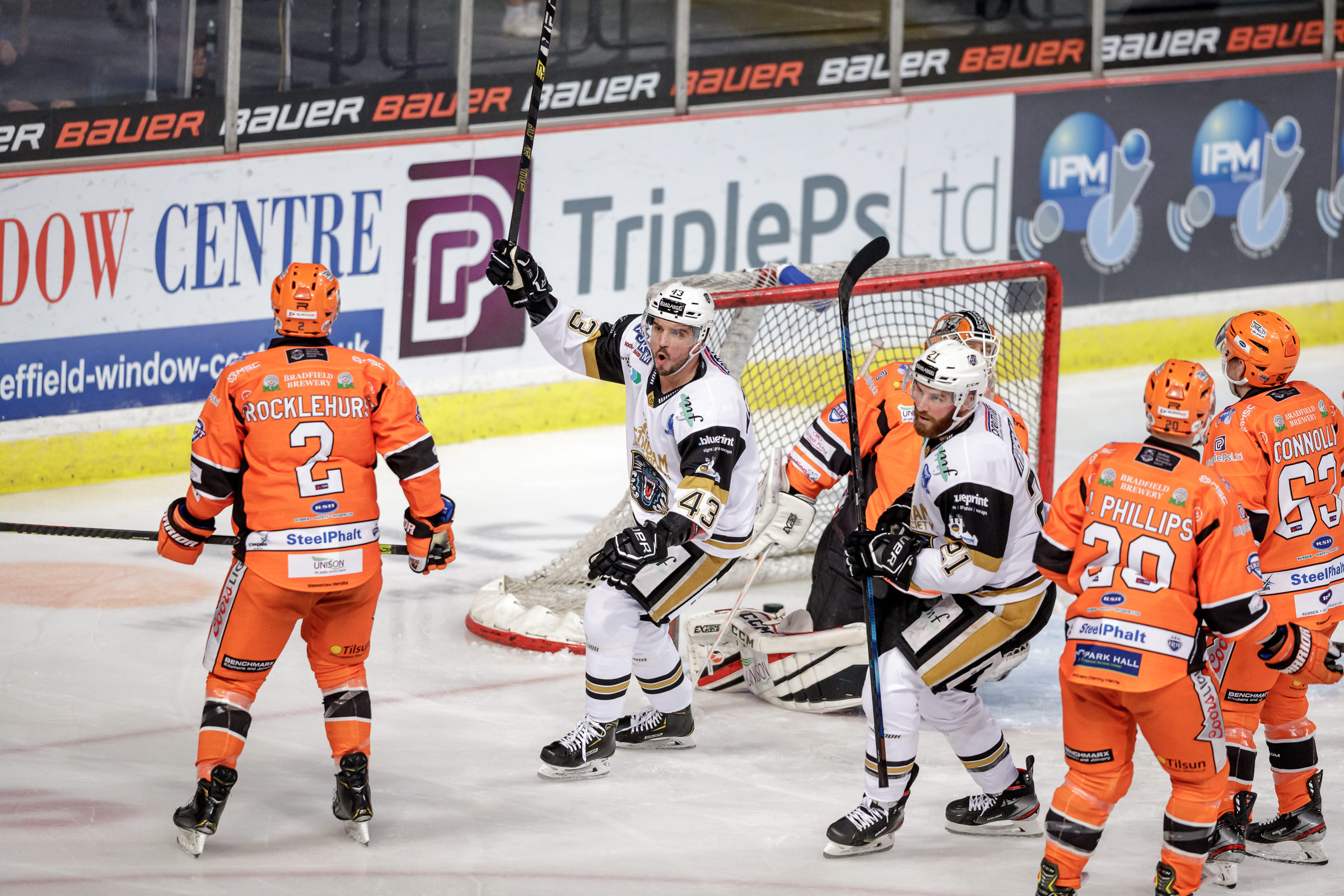 THE NOTTINGHAM Panthers look to build on their impressive road win at Sheffield last night when they take on the Fife Flyers at the Motorpoint Arena this afternoon (Sunday).
Panthers will step on to the ice at four o'clock, in a match sponsored by Bristol Street Motors Renault, intending to make it a four point weekend and you can still be part of what promises to be a big crowd. Tickets will be available right up until face-off.
For more choice you can buy during the day from the box office in person, from 08433733000 or by clicking here to buy online.
It'll be the home fans first chance to see this week's signing Mathieu Tousignant in action on his debut weekend.
It's a special day for the Panthers' season-long fund-raising efforts for the Trent Cardiac Unit at the City Hospital with the charity shirts auction after the game on level three at the arena.
The special skyline-design shirts go under the hammer with every penny going to the charity push.
We've also got a Panthers green game-quality jersey signed "with love" from superstar Michael Buble added to the auction lots.
PANTHERS versus FIFE
TWO POINTS ON THE LINE
FOUR POINT WEEKEND ON THE LINE
IT'S TIME TO KEEP BELIEVING BECAUSE WHEN IT COMES TO PANTHERS' ICE HOCKEY YOU JUST CAN'T GET ENOUGH
SEE YOU THERE!