200202 | SOHB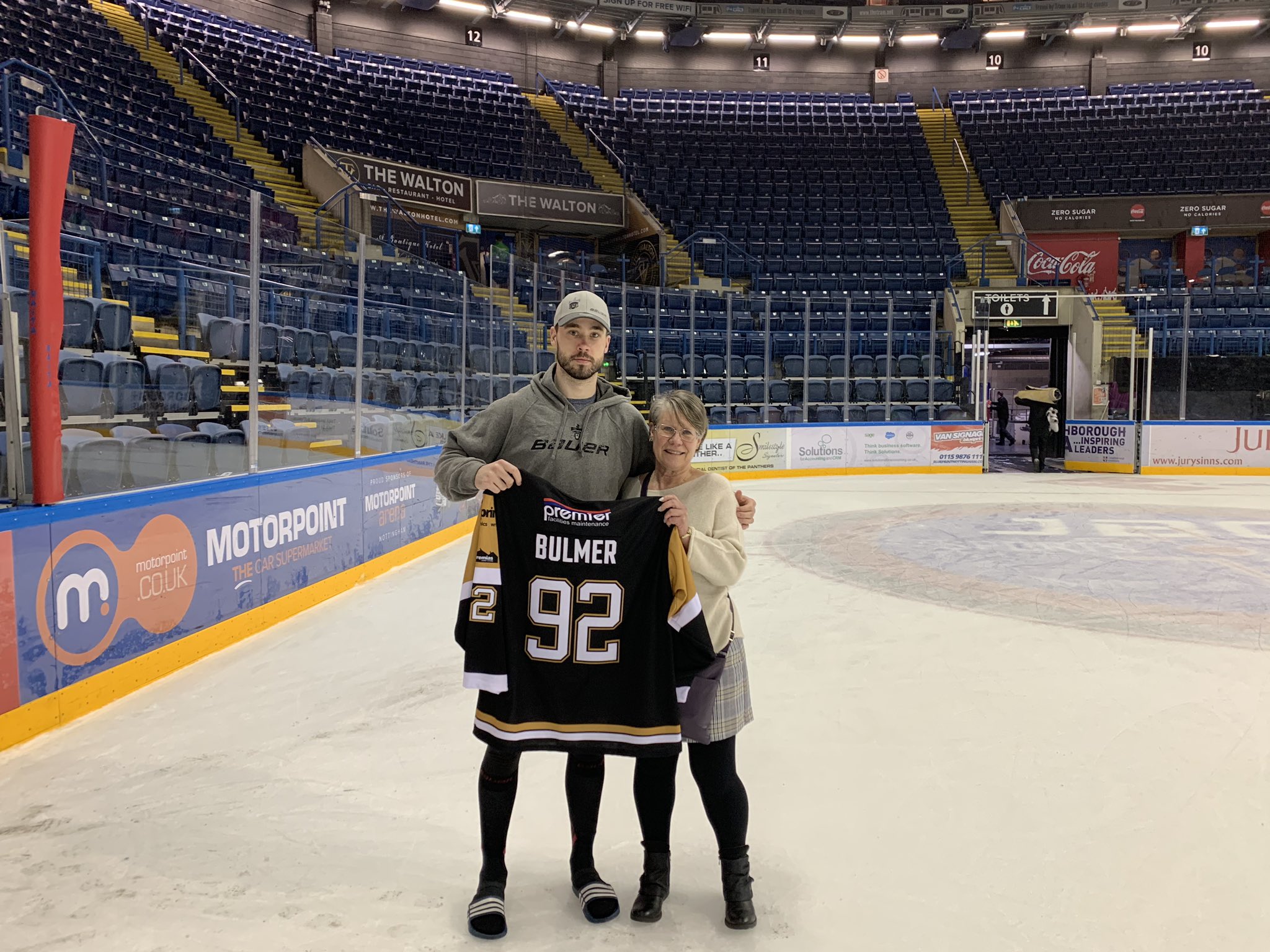 Brett Bulmer's game worn black jersey was on the line in Sunday afternoon's "Shirt Off His Back" raffle and when the dust settled it was Debbie, from Toton, who went home with the former NHLer's threads.
Debbie, who's now a season tiket holder in block 11, has been a fan of THE NOTTINGHAM Panthers for over five years now and has brought her "Shirt Off His Back" raffle tickets from the same seller at every game since her first and finally they paid off for her!
We're back at the Motorpoint Arena in Nottingham on Valentine's Day when the Fife Flyers once again come to town and Captain Sam Herr's Valentine's jersey will be up for grabs on that Friday night. The only way to be in it is to win it and the only way to win it is to be there so book your tickets now by visiting the box office, calling 0843 373 3000 or by clicking here to buy online.