200203 | Bistro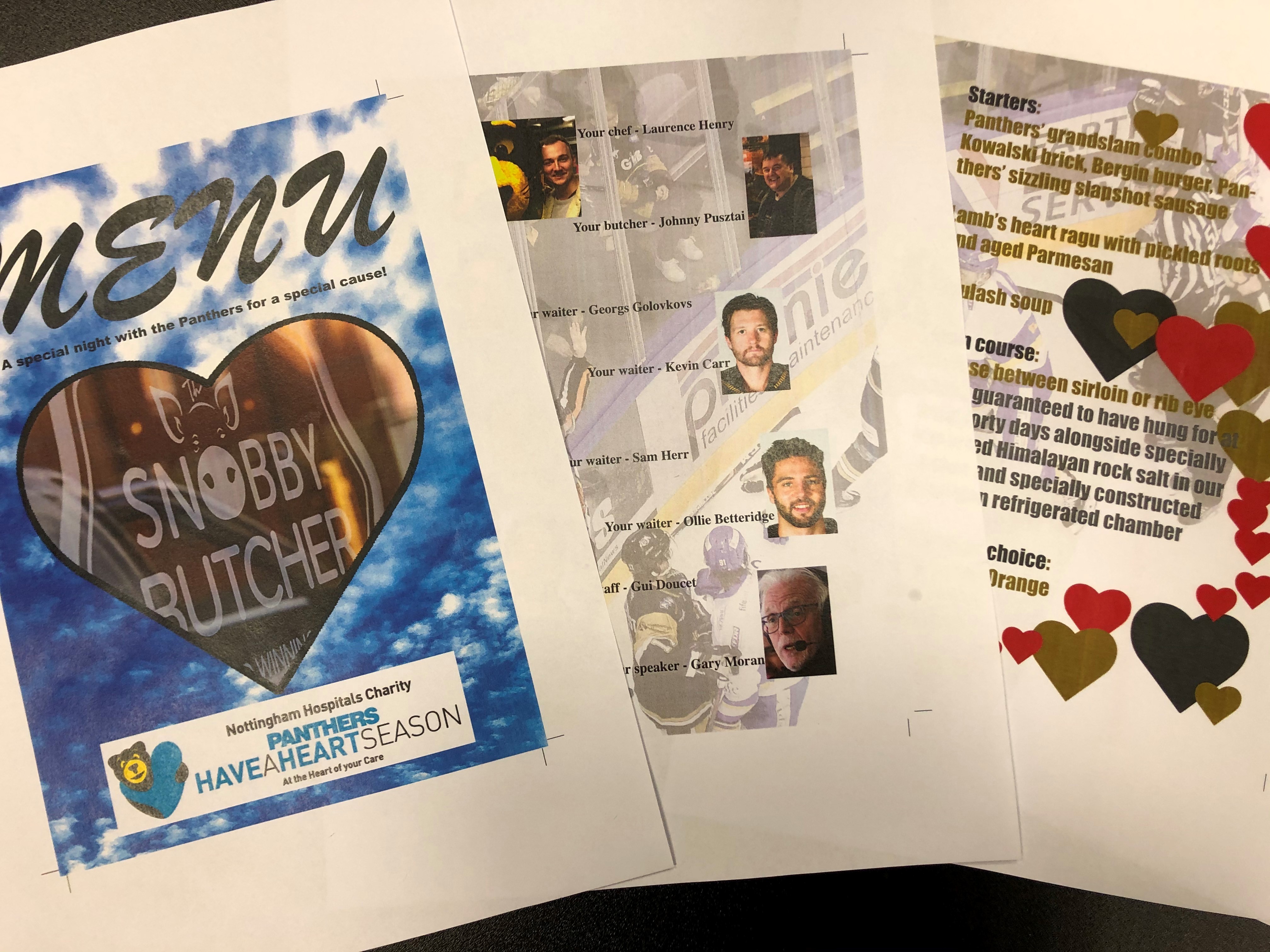 The Panthers' charity evening at the Snobby Bistro has reached sell-out status and we've started a waiting list in case of cancellations to try to accommodate interest in the event.
Masterchef (The Professionals) winner Laurence Henry will be doing the cooking and we've got players working as waiters on the night of March 3rd at the Snobby Bistro.
The menu has been circulated to the 'customers', DJ Ken will be interviewing the 'staff' and we're hoping for a fun night with some lush food as we continue our fund raising efforts for the Trent Cardiac Unit.