200203 | Tousignant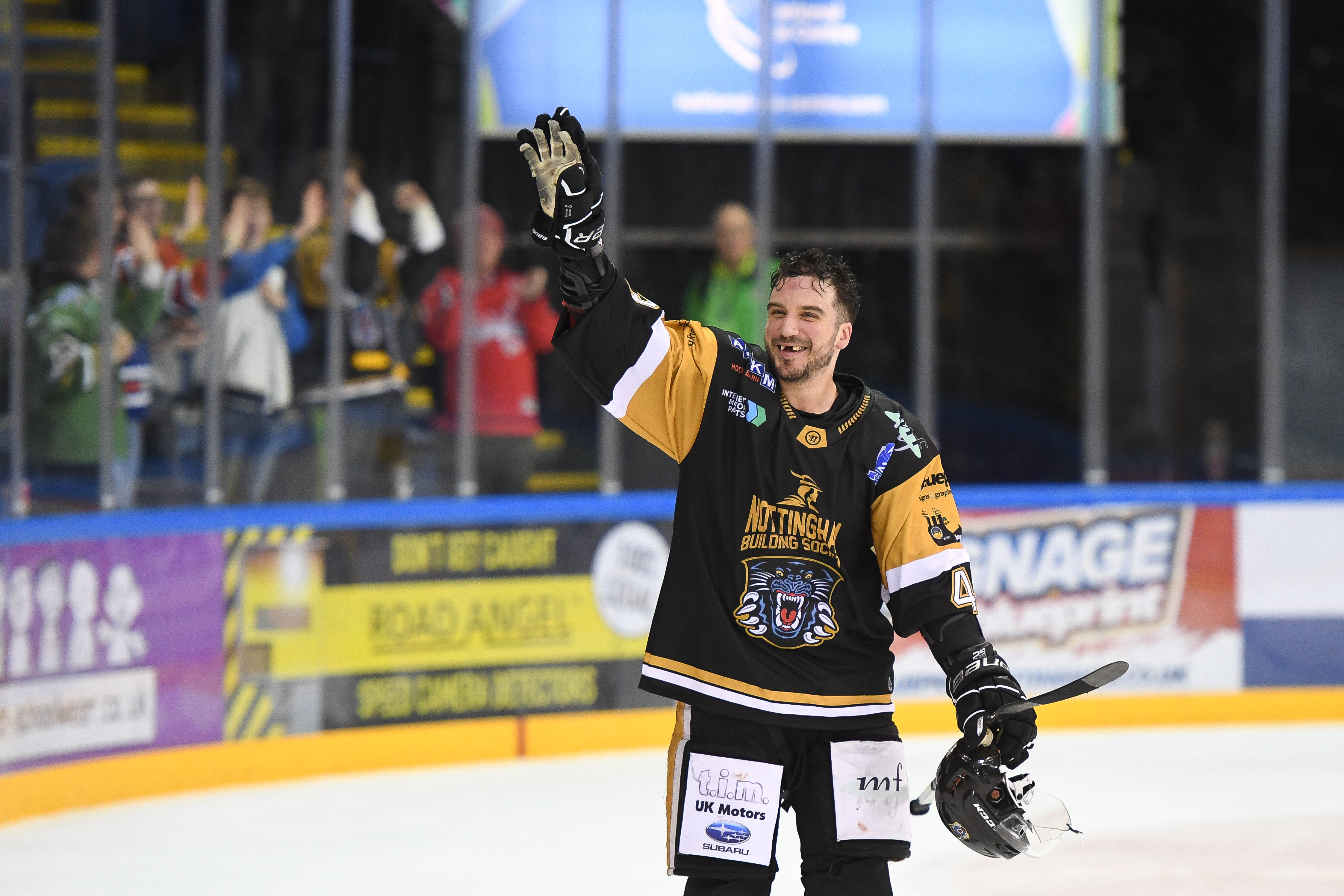 When the Nottingham Panthers put their special Valentines' night shirts up for sale they were snapped up in nine minutes.
Buyers have been issued with a special card to hand over on the morning of February 14th and then straight after the game on the same evening the special shirts (designed by fan Natalie Owen) will each be signed by the player in question and delivered to the foyer.
Since that sale we've added a certain #43 – Mathieu Tousignant.
We've ordered a heart design shirt with his name and number so we think it's only right that it should also be offered for sale. Same price as the others, just £120.
First come first served, winner takes all, call 01159 413103 at 10am on Wednesday morning this week. You will need to be able to pop to the office during the week to collect the card and pay.
We wonder how long it will take to sell?