200204 | Talbot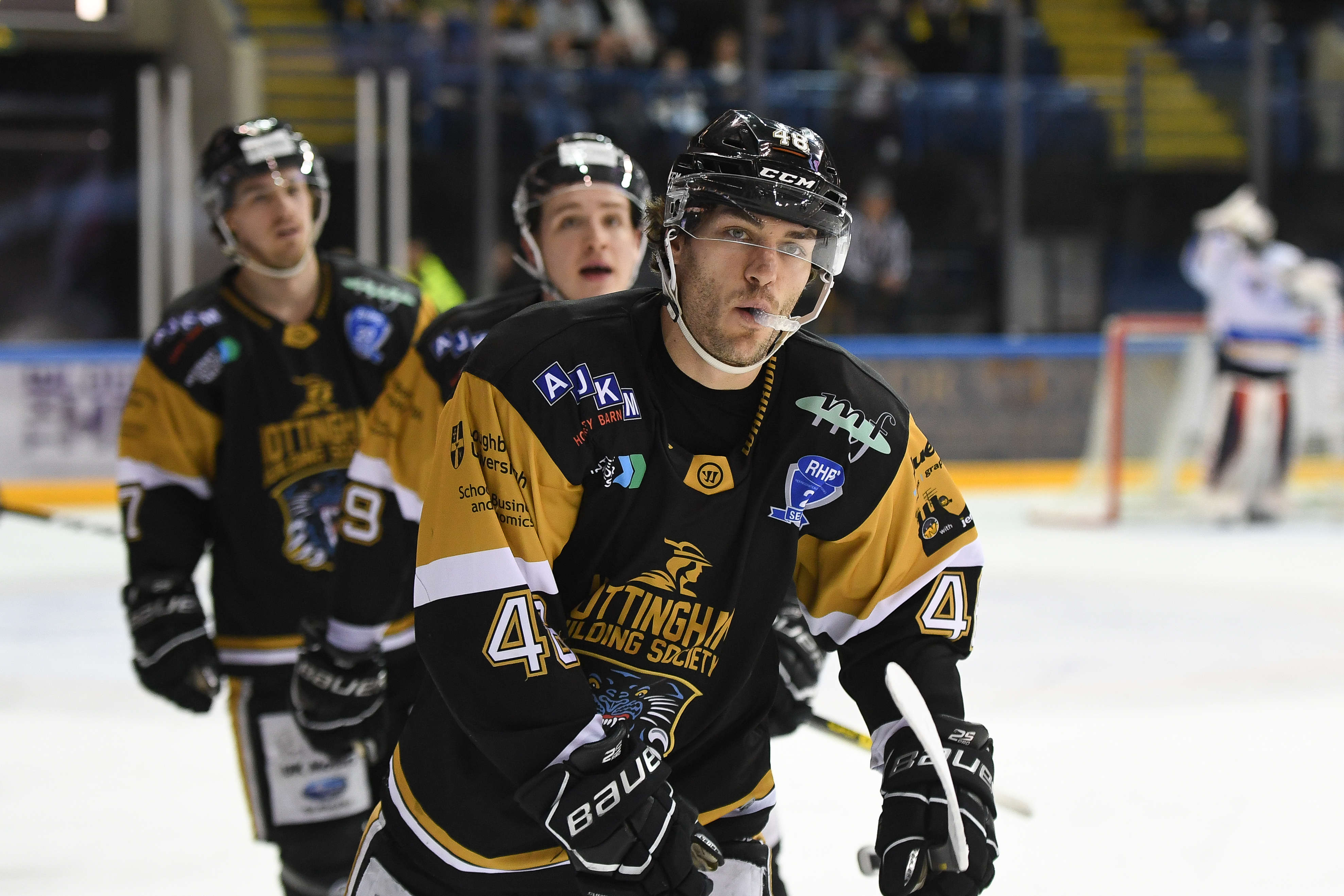 EIHL PRESS RELEASE:
It was just the weekend that Nottingham Panthers needed to bounce back from their Challenge Cup Semi-Final defeat: a road win against their closest rivals Sheffield was followed up by a shutout home win over Fife.
Scoring a goal in each of those games, plus getting an assist in Sheffield as well, sees Jullian Talbot chosen as our Player of the Week!
"It was 4 big points for us, especially with the top of the standings being so tight right now. Every point is going to matter for us going down the stretch," began the Panthers' forward. "The Cardiff game was a tough one to swallow, for sure. We played a solid 50 minutes and then let them back in the game. But we have a lot of professionals in our locker room to be able to bounce back from something like that."
Talbot arrived in Nottingham mid-season and has made an instant impact with 28 points in 31 league games. "The move here was something my family and I always had in the back of our minds, then I got injured earlier in the year in Germany and the opportunity just presented itself and we jumped on it," explained the 34-year-old. "It's been great so far. Especially here in Nottingham with such a great group of guys. It's a lot of fun playing in such a nice arena in front of these amazing fans here."
A noticeable part of Talbot's game has been faceoffs. The forward is often sent out to win important draws for the Panthers, and has won over 58% of his draws in 25 league games. "I have always taken pride in the face-off dot. I feel it's a very important part of the game's momentum," he said. "I had a coach that used to say 'if you're not 50 percent or over you're not playing!' so that was always an extra motivation."
The Panthers find themselves nine points off top spot but have eight games in hand going into the final part of the season. "We have lots of belief, we've got a great group in our room and expect to come back from the break and finish the season off strong," added Talbot, who is very happy with the decision he made to come to Nottingham and the Elite League.
"Overall it's been a great experience, I'd say it's more of a North American game compared to where I've been in the last couple of years. You can tell Great Britain is growing the game and it's paying off."