200206 | GB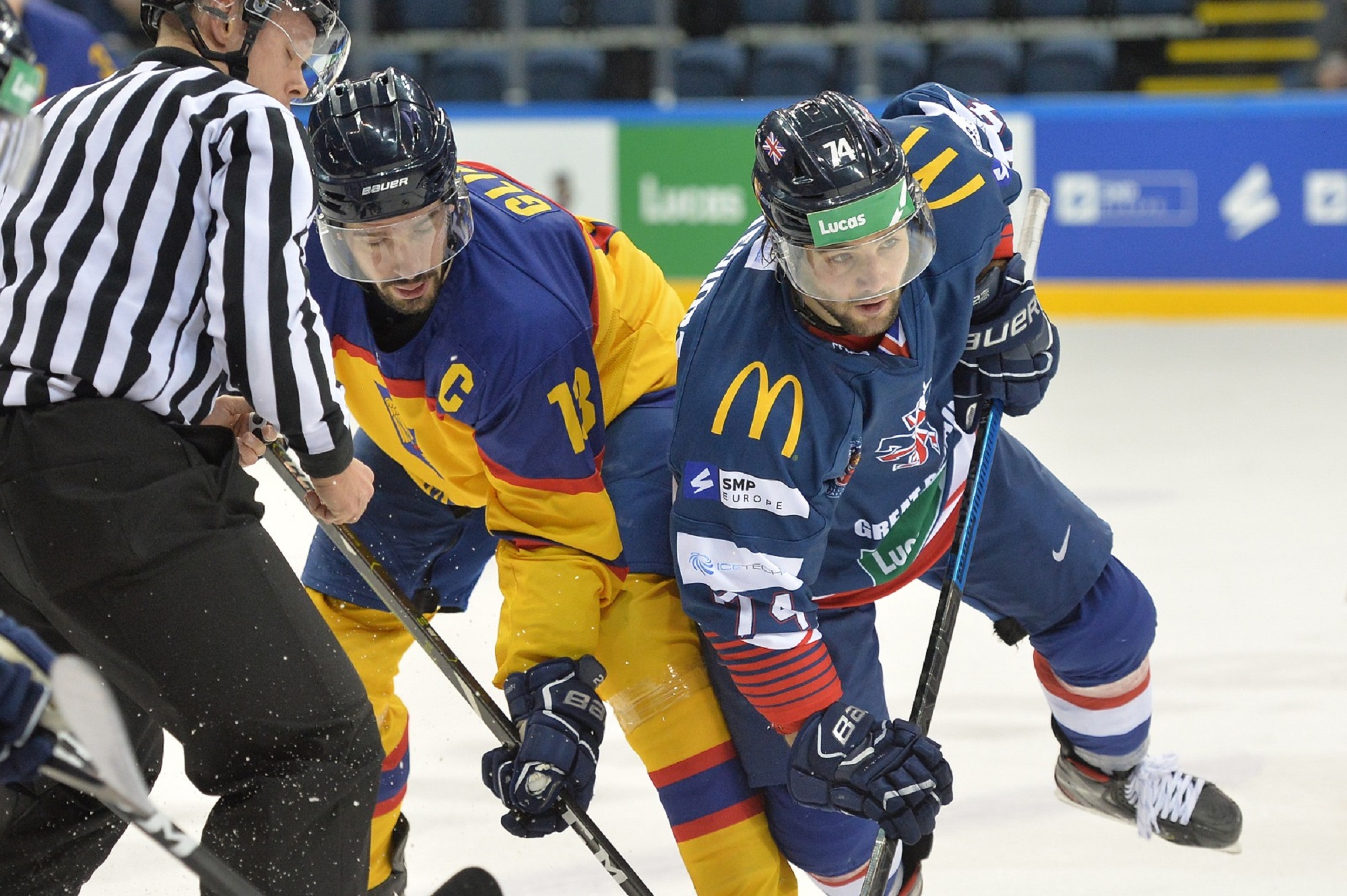 Brett Perlini, Ollie Betteridge, Robert Lachowicz and Jackson Whistle all dressed for Great Britain as they started their Olympic Qualifying campaign with a 4-3 victory over Romania at the Motorpoint Arena.
Brendan Connolly scored on his debut while Scott Conway and Travis Ehrhardt also were awarded their first caps.
Romania went ahead as Vitali Kirichenko shot high across Ben Bowns at 14:21, before GB hit back 50 seconds later as Dallas Ehrhardt's strike went in off the left-hand post (15:11).
Ehrhardt was involved in GB's second goal as his shot was saved and Robert Farmer put in the rebound for his ninth goal for his country (17:16).
Daniel Tranca's long-range blast hauled Romania level at 29:46, but GB took a two-goal lead as they scored twice in 30 seconds.
Matthew Myers produced a neat finish from close range (32:20) and Connolly converted a pass from behind the net from Ben Lake (32:50).
Alpar Sallo reduced the deficit at 56:41 from long range through traffic but GB saw the game out for an opening-day victory.
Head coach, Pete Russell, said: "I was pleased to win the first game against what a very good team.
"They are one division below the top flight now and improving all the time.
"We played with pace and good tempo. We tried a few things that didn't come off, but overall it was a good performance."
There are no games tomorrow but GB return to action on Saturday when they face Estonia (6pm).