200214 | SOHB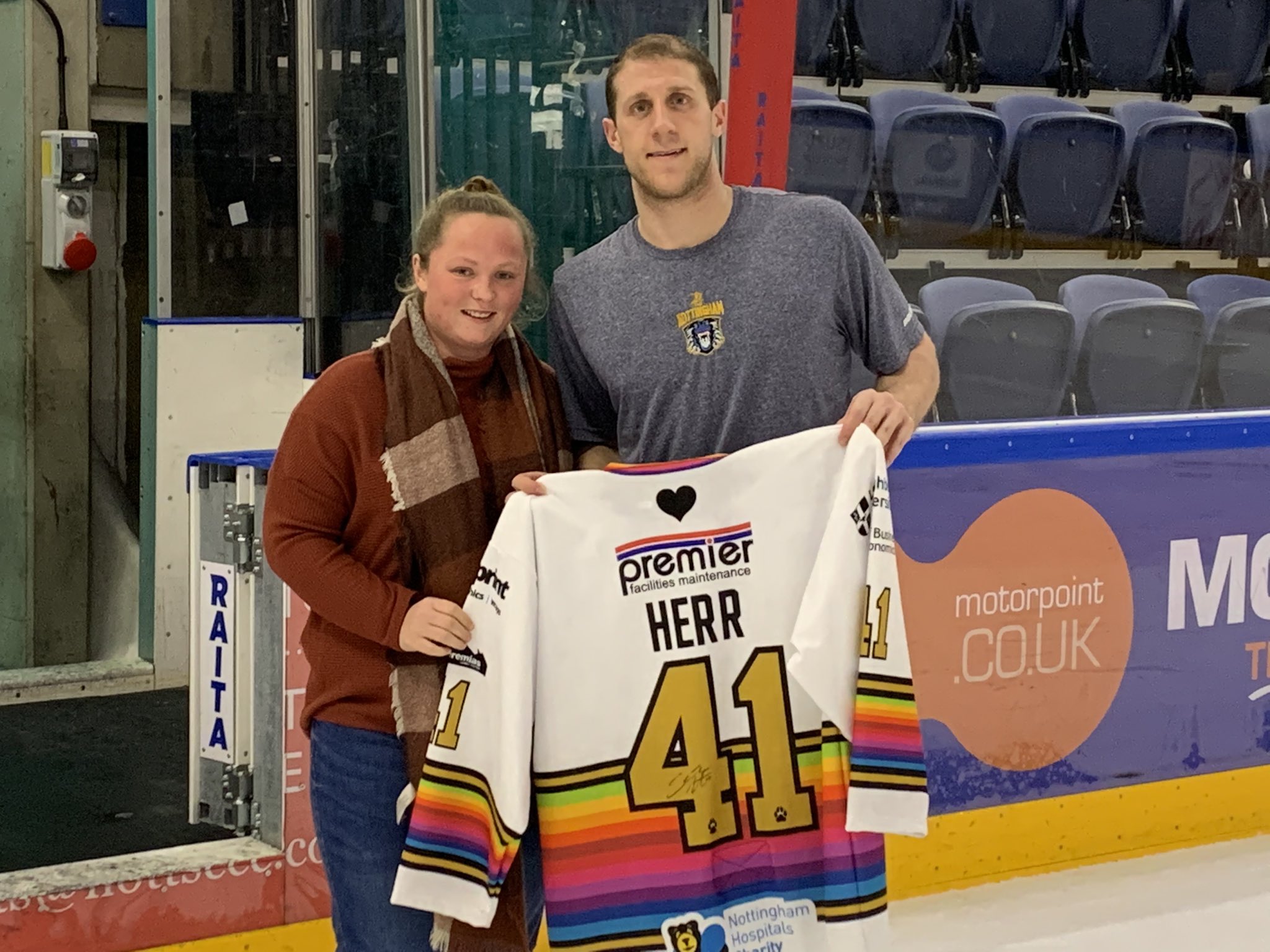 Amy Parascandolo has been a fan of THE NOTTINGHAM Panthers for around eight years now, and is currently a season ticket holder in block 13, and on Friday night she went home with the jersey of Captain Sam Herr in the "Shirt Off His Back" raffle.
Amy, who's from Arnold, always buys three "Shirt Off His Back" tickets and three "Fifty-50" draw tickets and on Valentine's Day that tactic paid off when match night announcer Ken Feast read out the winning ticket number for the Captain's shirt.
There'll be another great prize up for grabs on Sunday afternoon when the Belfast Giants visit the Motorpoint Arena, we're going to be back in black and Ryan Horvat's #24 jersey will be on the line.
The only way to win it is to be in it and the only way to be in it is to be there so book your tickets now by visiting the box office, calling 0843 373 3000 or by clicking here to buy online.